Here are our top AirTags tips and tricks to help you get the most out of Apple's item trackers.
If you're an iPhone user, Apple's AirTag is a tailor-made option to help track your items. Whether it's keys, a bag, or something else, the item tracker takes the best of Apple software and hardware design to provide a great solution. We want to help you get the most out of the item tracker by highlighting the best AirTags tips and tricks.
Here are our top tips and tricks to ensure you master your Apple AirTags in no time.
Top 10 AirTags Tips and Tricks
1. How to set up an AirTag
If you've just got hold of a new AirTag, you'll want to get it set up and ready for use. Thankfully, setting up an AirTag is super easy. Here's how:
Make sure your ‌iPhone‌ is unlocked and showing the Home Screen.
Remove the battery tab from the AirTag if you haven't already done so, then hold it near your ‌iPhone‌.
Tap Connect on the card that appears on the screen.
Choose a name from the list, or tap Custom Name to type a name and select an emoji, then tap Continue.
Tap Continue to register the item to your Apple ID, then tap Finish.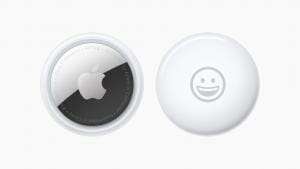 2. How to View the Location of an AirTag Item
After setting up a new AirTag, you'll want to know how to track it so that you can locate the attached item, should you misplace it. If your iPhone or iPad is running iOS 14.5/iPadOS 14.5 or later, you can use the ‌Find My‌ app to locate a missing AirTag that's linked to your Apple ID. Here's how.
In the Find My app, tap Items, then tap the item that you want to locate.
If the item can be located, it will appear on the map. You'll see the updated location and timestamp under the item's name.
If the item can't be found, you'll see where and when it was last located. To receive a notification once it's located again, turn on Notify When Found under "Notifications."
3. How to Make an AirTag Play a Sound to Find it
If an AirTag is nearby, you can get it to play a sound so that you can locate it easier.
Open the Find My app and tap Items.
Select the AirTag that you want to play a sound.!
Tap Play Sound.
To stop playing the sound before it automatically ends, tap Stop Sound. You can also pick up the AirTag and give it a squeeze to make it stop.
Pro tip: If you ask Siri to find my [item] or play a sound on my [item], ‌Siri‌ will ping the AirTag and cause it to make a noise so that you can locate it.
4. How to Check Your AirTags Firmware Version
Apple routinely issues over-the-air firmware updates for AirTags with updates that fix bugs, add features, and attempt to quench safety concerns.
Apple's AirTag usually update automatically, but you can check the current firmware version of your item tracker on a connected iPhone. Here's how:
Open up the Find My App.
Tap on the "Items" tab.
Tap on the AirTag that you want to check in the list.
In this view, tap on the name of the AirTag to see the current firmware version.
5. How to Check an AirTag's Battery Life
AirTags come equipped with a CR2032 battery that Apple says is designed to last for at least a year, so you shouldn't need to worry about the battery in your AirTag often.
If you're curious about how it's holding up or if you're worried it could get low at a time that would be inconvenient, it's easy to check the battery level of an AirTag in the Find My
Open the ‌Find My‌ app and tap on the Items tab.
Tap on the name of the AirTag that you want to check.
Battery life is listed right under the AirTag's name and location, so you can see it at a glance.
The battery icon does not provide a specific percent, but it's similar to an iPhone battery and will drain down over time.
You don't need to keep a close eye on the battery because your ‌iPhone‌ will let you know when it's starting to get low so you can swap it out.
6. How to Change an AirTag's Battery
AirTags use standard coin-shaped CR2032 batteries, which are designed to last at least a year before needing to be replaced. Most early AirTag adopters have probably already had to swap in a new battery, but if you've never done it before and find yourself in need of a battery replacement, it's easy to put in a new one.
CR2032 batteries are common batteries that can be purchased on Amazon for about a dollar per battery, and you can also get them at many retail stores.
Once you have a new battery, follow these steps to put it in:
Press down on the stainless steel backing of the AirTag.
As you press down, rotate counterclockwise until the cover stops rotating.
Pull apart the two halves of the AirTag.
Take out the old battery and replace it with the new battery in the same orientation, which is positive side up. You'll hear a chiming sound when the battery is seated correctly.
Replace the stainless steel bottom of the AirTag, and make sure the three tabs on the cover align with the slots on the AirTag.
Rotate the cover clockwise back in place until it stops.
7. How to rename an AirTag
If you chose the wrong name during setup, or simply want to change it, you can rename your AirTag in just a few steps.
Open the Find My app on your iPhone, iPad, or Mac
Choose Items
Find your AirTag in the list and tap to select it
Swipe to bring up the full information panel about that AirTag
Tap on Rename Item. This takes you into the same naming selection you had during initial setup. So you can again pick from one of Apple's suggestions.
You can also choose Custom Name
By default, you can now tap on an emoji to use that as the name.
Or you can instead tap above the emoji, where the old name is
This dismisses the emoji and brings up a regular keyboard for you to type what you want
Tap Done.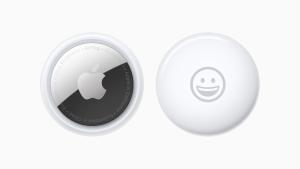 8. How to get notified when you leave an AirTag behind
With this AirTag trick, you'll be alerted when you're leaving the AirTag behind, or if the AirTag is being moved away from you in a theft. This reduces the time it takes for you to be aware that something's wrong, and therefore to act.
Open Find My.
Tap Items.
Tap the AirTag or the name you've given to the AirTag.
Scroll down and select Notify When Left Behind.
Tap the toggle next to Notify When Left Behind to turn it green.
9. How to Put an AirTag in Lost Mode
‌AirTags‌ can be tracked using the Items tab in ‌Find My‌, and just like your Apple devices, if one should become lost, you can put it in Lost Mode to locate it. If an AirTag is nearby, it will connect to an Apple device over Bluetooth to relay its location, and there's even a Precision Finding feature on iPhone 11 and newer that uses the U1 chip for finding items that are misplaced close by.
An AirTag that's out of range can still be tracked using the ‌Find My‌ app, but it won't rely on the Bluetooth signals from your own device. Instead, the ‌‌‌Find My‌‌‌ Network takes advantage of nearly a billion Apple devices out in the world to help you locate your AirTag.
However, if an AirTag isn't nearby and there are no Apple devices in the area in which it's located, ‌‌Find My‌‌ will only be able to tell you where it was last seen on the map. In such cases, you can place the AirTag in Lost Mode. That way, if someone with an ‌iPhone‌ or Android device that has NFC comes across the item, they can help return it to you. Here's how it works.
Launch the Find My app on your ‌iPhone‌.
Tap Items.
Tap the AirTag you want to mark as lost.
Swipe down on the card and under "Lost Mode," tap Enable.
Tap Continue.
Enter your phone number in the input field, then tap Next.
Toggle the switch next to Notify When Found, and optionally customize the lost message that is shown when someone finds the item. Note that you can only customize the message and activate Notify When Found if the AirTag is out of range of your device.
Tap Activate.
Now that the AirTag is marked as lost, anyone who finds it can bring it close to an NFC-enabled ‌iPhone‌ or Android phone and they will see a notification linking them to a website URL that contains your lost message and phone number.
See also: Top 11 benefits of AirTags: Apple's Item Trackers
10. How to Factory Reset an AirTag So Someone Else Can Use It
When you set up an AirTag, it's automatically associated with your Apple ID, which means it's linked to your ‌Apple ID‌ and can't be used by someone else unless you reset it.
Resetting is as simple as removing an AirTag from your ‌Apple ID‌, by following these steps:
Open the Find My app.
Tap on the AirTag that you want to remove by choosing its name from the list.
Swipe upwards to bring up the full AirTag settings.
Tap on "Remove Item."
Tap on "Remove" and then tap again on the "Remove" popup.
Once you've gone through this process, the AirTag's ownership is cleared and you can give it to someone else to set up and use with their own account.