Is Siri not working on your iPhone after iOS 17 update? Here's how to fix Siri so the voice assistant responds to your commands again.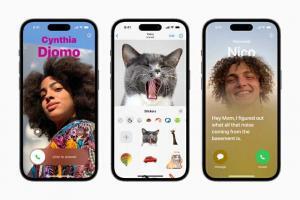 From being a relatively novice virtual assistant in iOS 5 to being a versatile personal assistant in iOS 17, Siri has come a long way. With a wide variety of skills as well as awesome Siri tricks including translation, the ability to control smart home devices, and the repertoire to enhance conversation with natural sound, Apple's virtual assistant has vastly improved. However, there are still areas where Siri continues to struggle and fumble much to everyone's annoyance. Beyond the age-old downsides, the virtual assistant has also had its fair share of issues. So, if Siri isn't working on your iPhone after iOS 17 update, follow the steps in this guide to fix it.
While trying to fix Siri issues on your iOS 17 device, you need to keep several things in mind. For instance, you have to check out compatibility and ensure that your country or region supports a specific Siri feature. That's not all, you also have to make sure your device is connected to a strong Internet connection for the virtual assistant to work.
Apart from these usual suspects, you should never rule out a random software glitch or bug that may be preventing Apple's virtual assistant from working normally. With that said, here are the most common problems you're likely to experience with Siri in iOS 17, alongside potential solutions to fix the issue.
Problem #1: Siri Doesn't React When You Try to Activate It
The most likely reason you'd think Siri isn't working is that Apple's personal assistant doesn't react when you hold down the Side button to activate it (or the Home button on iPhone SE.
This is usually because Siri is turned off from the settings app on your iPhone.
Possible solution
Navigate to Settings > Siri & Search and activate Press Side/Home Button for Siri to turn Siri on again.
If you find Siri not working after iOS 17 update, we suggest you also turn on the option to Allow Siri When Locked so you don't need to unlock your iPhone to access Siri.
Problem #2: Siri Doesn't respond When You Say "Siri" or "Hey Siri"
You should be able to activate Apple's personal assistant without touching your iPhone by simply saying "Siri" or "Hey Siri" when your iPhone is nearby.
After installing iOS 17, you will no longer need to say "Hey Siri" in order to activate Apple's virtual assistant. Instead, you can simply say "Siri…" and the assistant will start listening.
Possible solution
Head to Settings > Siri & Search on your iPhone and make sure Listen for "Siri" or "Hey Siri" is turned on.
Please note: "Hey Siri" doesn't work when your iPhone is face down or closed in a case. Thankfully, you can make sure that Siri is listening for you all the time.
Here's how you can enable this feature on your iPhone:
Open the Settings app on your iPhone.
Scroll down and select Accessibility.
Scroll down and tap on Siri.
Toggle "Always Listen for 'Hey Siri'" to the on position.
Problem #3: Siri Is Missing From Your iPhone entirely
Maybe the above troubleshooting steps can't help you because Siri is missing from Settings on your iPhone entirely.
Possible solution
First, check if Siri is available in your country from the Apple's site. Unfortunately, Siri isn't available in all countries and regions. You can bypass regional restrictions by heading to Settings > General > Language & Region to tweak your location.
Second, make sure you haven't disabled Siri through the Content & Privacy Restrictions on your iPhone by mistake. Go to Settings > Screen Time > Content & Privacy Restrictions to find out. Open the Allowed Apps page and make sure Siri & Dictation is turned on.
Problem #4: Siri Can't Hear You or Doesn't Understand What You Say
If Siri doesn't always hear you or frequently misunderstands what you say, you might be having a microphone issue on your iPhone.
Possible solution
Sometimes, you can fix the issue by cleaning the microphones with a dry, soft-bristled brush or by removing your screen protector and case.
An iPhone features several microphones. You can test each of them by recording short video or audio snippets in different apps:
To test the primary microphone located at the bottom of your iPhone, launch the Voice Memos app and tap the red button to record a short message. Listen to the playback and make sure you can hear it clearly.
To test your front microphone, open up your camera and record a video with the front camera. To check the rear microphone, do the same except using the back camera. When you play back either video, you should be able to hear yourself clearly in the video recordings.
If one of your microphones isn't working properly, contact Apple Support to arrange a repair. In the meantime, you can connect a wireless headset, EarPods, or AirPods to use the microphone on those instead.
Problem #5: Siri Is Too Slow or Can't Connect to the Network
With on-device processing now available in iOS, there are a wide range of ‌Siri‌ requests that can be handled offline. ‌Siri‌ can create (and disable) timers and alarms, launch apps, control audio playback, and access Settings options.
Apple says Siri can also process Messages, sharing, and Phone requests.
Having said that, Siri still requires an active internet connection to complete most commands. If Siri isn't working on your iOS 17 device, it might be because there's a problem with your network. Usually, Siri says "I'm having trouble connecting" or "Try again in a little while" when this happens.
Possible solution
Make sure your iPhone is connected to Wi-Fi and try playing a YouTube video to test your internet connection. If Siri still isn't working on your iOS 17 device, temporarily disconnect any VPN you're using by navigating to Settings > VPN. Also, toggle Airplane Mode on and off by going to Settings > Airplane Mode.
You may also need to go to Settings > General > Transfer or Reset iPhone > Reset and choose to Reset Network Settings. This deletes your saved Wi-Fi passwords among other network-related data, so make sure you have your WiFi password handy before trying this step.
To use Siri over a cellular network, make sure Cellular Data is turned on in Settings > Cellular and check that you've got enough data left in your mobile plan.
Problem #6: Siri Doesn't Say Anything When Asked a Question
Normally, Siri is supposed to provide a spoken response after asking a question or issuing a command. If that doesn't happen, there might be a problem with the voice files on your iPhone.
Possible solution
At times, it's as simple as turning the volume up.
But first, make sure Siri is set to reply to you by going to Settings > Siri & Search > Siri Responses. To turn up Siri's volume, repeatedly press the Volume Up button while using Siri. If you adjust the volume at other times, it might not affect Siri's volume at all.
If Siri still doesn't respond, head to Settings > Siri & Search > Siri Voice. Choose a different accent or gender to make your device download new voice files. In case this works, you may need to erase and reinstall iOS on your iPhone to fix the original voice.
Problem #7: Multiple Devices Respond When You Talk to Siri
If you've got more than one Apple device, you might find that a few of them respond to "Siri" or "Hey Siri" at once. This isn't an oversight by Apple; it's actually a problem with your device settings.
Possible solution
All you need to do is make sure Bluetooth is turned on for each of your devices by going to Settings > Bluetooth. When you say "Siri" or "Hey Siri," your devices quickly use Bluetooth to communicate with one another and decide which device should reply.
If that doesn't work, make sure each device is signed into the same Apple ID account at the top of the Settings app.
How to Fix Other Problems With Siri in iOS 17
We've explain how to fix the most common problems with Siri after iOS 17 update, but those solutions aren't going to work for everyone. If Siri still isn't working on your iPhone after updating to iOS 17, give these general troubleshooting tips a try instead. Most of them are effective at fixing all kinds of different problems with your iPhone:
Close all apps: Slide up from the bottom of the screen to view all your open apps (or double-click the Home button on older devices). Then slide each app off the top of the screen to close it.
Restart your iPhone: Press and hold the Side button with the Volume Down button (or just the Sleep/Wake button on earlier devices) until your iPhone prompts you to slide to power off. Wait for your iPhone to power off completely before pressing the Sleep/Wake or Side button again to restart it.
Reset all iPhone settings: Head to Settings > General > Transfer or reset iPhone > Reset and choose to Reset All Settings. This doesn't delete any apps or media from your device, but it does return all your settings to their default state. After the reset is complete, go to Settings > Siri & Search to turn Siri on again.
Siri not working after iOS 17 update: Fixed!
Siri is working on your iPhone once again and you can start to take advantage of all of its great features bundled in iOS 17.