Online gaming has come a long way in recent years. With the ever-increasing power of iPhones, gamers can now enjoy console-quality games on their iOS devices. Whether you're a casual gamer or a hardcore pro, there are a few tips and tricks that can help you gain the upper hand in online gaming on iPhone.
Tips and Tricks to Gain the Upper Hand in Online Games on iPhone
Consider upgrading your iPhone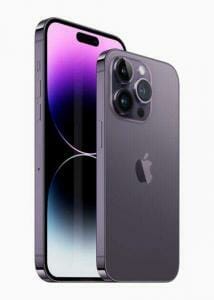 The newest iPhones are much more gaming-friendly than older models. If your iPhone is several years old, you may want to upgrade to a new model before tackling your favorite online games.
Switch to a Fast Internet Connection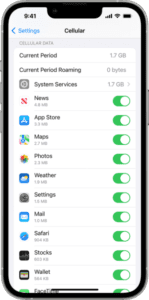 The speed of your internet connection affects your gaming performance. This is because your games need to send and receive data constantly. If your internet connection is poor, this data transfer takes longer. In turn, your chances of winning are minimized. Therefore, to achieve success in online games, try to use a faster internet connection when you play your games.
You can use any connection that's fast enough. It could be a Wi-Fi connection or even a mobile data connection, especially if you have access to 5G. But if you play multiplayer games, note that you will get a much lower ping on your home Wi-Fi network than cellular data.
Use a VPN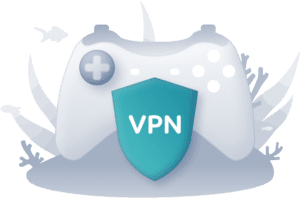 A slow connection not only makes gameplay incredibly frustrating, it can also be the difference between completing a mission successfully or not.
In the past, online gamers stayed away from using VPNs precisely because of the adverse effect they could have on performance. However, these days, VPNs have improved by leaps and bounds. Many premium VPNs now have features specifically designed to improve your connection's speed and overall performance.
Using a VPN can significantly enhance gameplay. In particular, switching to a server that's closer to the game's main server decreases the amount of time needed for data transfers, which minimizes lag and other speed issues.
Some VPNs also have features designed to bypass your internet service provider's speed restrictions. This ensures your online gaming experience remains smooth, irrespective of how much bandwidth you're using. If you want a little help with this task, you can download a top VPN for gaming like Surfshark, which will help you avoid data throttling by encrypting your data, making it harder for your ISP to figure out whether you're gaming or simply surfing the internet.
Optimize your iPhone for gaming
Your iPhone's settings can have a huge impact on your online gaming performance. You can make several important changes to help prep your iPhone for online games and make sure you can play them without a hitch.
Start with a system cleanup and update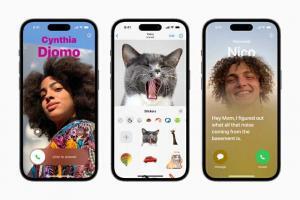 You want your iPhone as clean and speedy as possible to dominate your opponents in online games. Start by making sure you are running the latest version of iOS, then take a look at your storage. Delete any apps and files that you don't use or don't provide much value for you to ensure your iPhone has as much free storage space as possible.
Check for and install any pending software updates in Settings > General > Software update.
Next, go to Settings > General > iPhone Storage and wait a few seconds while the information loads.
Go through the recommendations list to see what steps Apple suggests you take. Then go through the list of apps to see which are using the most storage. Tap an app to view more information, including options to delete data associated with the app.
Enable Gaming Focus Mode on iPhone

How often have you lost out on a game you were about to win, had it not been for the dreadful call that interrupted your otherwise flawless gameplay? More than you'd like to remember, we're sure! This is where the gaming Focus Mode acts as a savior – it helps you decide which apps can send you notifications or which of those contacts on your iPhone can reach you even when you are gaming. Rest everything, and everyone will be blocked while you are busy enjoying your game session.
Here's how to enable Gaming Focus Mode on iPhone:
Open the Settings app.
Tap Focus.
Tap the
button
at the top-right corner.
You'll see a section named What Do You Want to Focus On? Tap on Gaming.
Under Gaming Focus, tap on Customise Focus.
Next, you will see options People and Apps. Select which apps can send you notifications and calls/messages from which contacts will be allowed when Gaming.
Disable Low Power Mode
Low Power Mode prioritizes longer battery life over device performance. It limits device and app performance, negatively impacting your iPhone gaming experience. Therefore, before you start playing an online game, ensure you disable the feature first.
You can turn it off from the Control Center by swiping down from the top-right of your screen, or via the Settings app by going to Battery and toggling off Low Power Mode.
Disable background processes to improve performance
iPhones tend to have background apps that are always running, collecting information or constantly updating. But for online gaming, you don't want anything that's going to take up your precious RAM, so it's important to disable some unnecessary background processes on your iPhone.
To change which apps run in the background on your iPhone, head to Settings > General > Background App Refresh. Here, you'll see a list of apps on your iPhone that use background app refresh.
Simply disable the slider for an app, and it will no longer update in the background.
Tap the Background App Refresh field at the top to change how the function works globally.
You can also choose Off to never have apps refresh in the background on your iPhone.
Close your apps and start up a game
Take a final look at any open apps and close down all nonessential ones. You can use the App Switcher to see what apps, if any, are running on your iPhone. You want your game to be the only app running in the background when you begin.
To open the app switcher on an iPhone with Face ID, swipe up from the bottom of the screen to the center of the screen. Hold your finger in the center of the display for a moment until a preview of all the apps you have open appears. If you have an iPhone without Face ID, double-press the Home button to open up the app switcher. Then, swipe your apps up and off the top of the screen to close them.
Master Controls and Gameplay Mechanics
Spending time practicing and getting comfortable with the controls is crucial to achieving better accuracy and reaction time. In addition to controls, understanding the gameplay mechanics is essential for success in online games. Each game has its unique mechanics, such as weapon types, character abilities, and map layouts, which can help players make better decisions and outsmart their opponents. It is important to spend time learning the game mechanics, either through trial and error or by watching tutorials and guides online.
Develop strategies for dominating opponents
To achieve success in online gaming, it's important to develop strategies for dominating opponents. One effective strategy is to focus on improving situational awareness. This means keeping track of your surroundings, such as the location of other players, available cover, and potential flanking routes. By being aware of your surroundings, you can anticipate and react to enemy movements more effectively.
Another effective strategy is to use teamwork and communication. In team-based games, coordinating with your teammates can be crucial for victory. This involves communicating information about enemy positions, sharing resources, and coordinating attack and defense strategies. Effective communication can lead to a more coordinated and efficient team, which can give a significant advantage over opponents.
Choose appropriate gaming accessories

If you're serious about online gaming, consider using the right accessories. This includes gamepads, phone mounts, mouse, and keyboards. While casual gamers don't need so many accessories, these are important if you want to gain the upper hand in online games on iPhone
Here's a quick tip: If you're playing MOBAs or MMORPGs, consider using a good set of Bluetooth mouse and keyboard. They would work well with shooter games as well.
A gaming controller would be the best fit for racing games and competitive FIFA online. They can also be a good substitute for the mouse and keyboard if you're into battle royale games.
For example, you can get an external game controller to play online games on your iPhone. This controller can give you a more precise control over your games, which can be especially helpful for competitive games. For instance, you can connect your Xbox Series X or PlayStation 5 controller to your iPhone over Bluetooth. There are a variety of controllers available for iPhones, so you can find one that fits your needs and budget.
Additionally, you can purchase a smartphone clip mount for your controller for the best handheld gaming experience. Most of these gaming accessory items are easy to install. You simply plug them into your phone, and they start working.
Utilize In-Game Resources and Power-ups
Many online games offer a variety of in-game resources and power-ups that can give players an advantage in battle. To gain the upper hand in online games, it is important to utilize these resources and power-ups effectively. This involves understanding the strengths and weaknesses of each item, and using them strategically based on the situation.
For example, in PUBG Mobile, players can find various weapons and equipment scattered throughout the map, such as helmets, armor, and scopes. In addition, there are various power-ups that can boost a player's performance, such as adrenaline shots, painkillers, and energy drinks. Using an energy drink to boost movement speed can be useful when trying to outrun the shrinking play zone in PUBG Mobile.
Finally, take a look at game settings and see if making tweaks can improve your performance even more. Lowering some graphics settings, for example, may help if your game is running a little rough.
Don't be afraid to ask for help.
If you're stuck on a particular game, don't be afraid to ask for help. There are plenty of online resources available, such as forums, wikis, and YouTube videos. You can also find help from other gamers in your social circle.
Practice makes perfect.
Continuous practice is essential for success in online gaming. The more you practice, the better you'll become at online gaming.
In online games, fast reaction times and accuracy can make the difference between victory and defeat. To improve reaction times, it is important to train your reflexes through practice and repetition. This can involve playing reaction time games, using aim trainers, or practicing in-game scenarios that require quick reflexes.
To improve accuracy, it is important to focus on crosshair placement and aim training. This involves placing your crosshair in the right position before engaging in a firefight, which can give you a significant advantage. Additionally, practicing aim training exercises such as shooting at moving targets or flick shots can improve your accuracy over time. If you're struggling with a particular game, don't give up. Keep practicing and you'll eventually see improvement.
Here are some additional tips and tricks To gain the upper hand in online games:
Use a comfortable gaming chair or couch.
Take breaks if you start to get frustrated.
Don't be afraid to experiment with different settings and strategies.
Gain the Upper Hand in Online Games on Your iPhone"
If your iPhone is your primary gaming machine, the tips above will help you maintain a competitive edge and achieve greater success in online games.