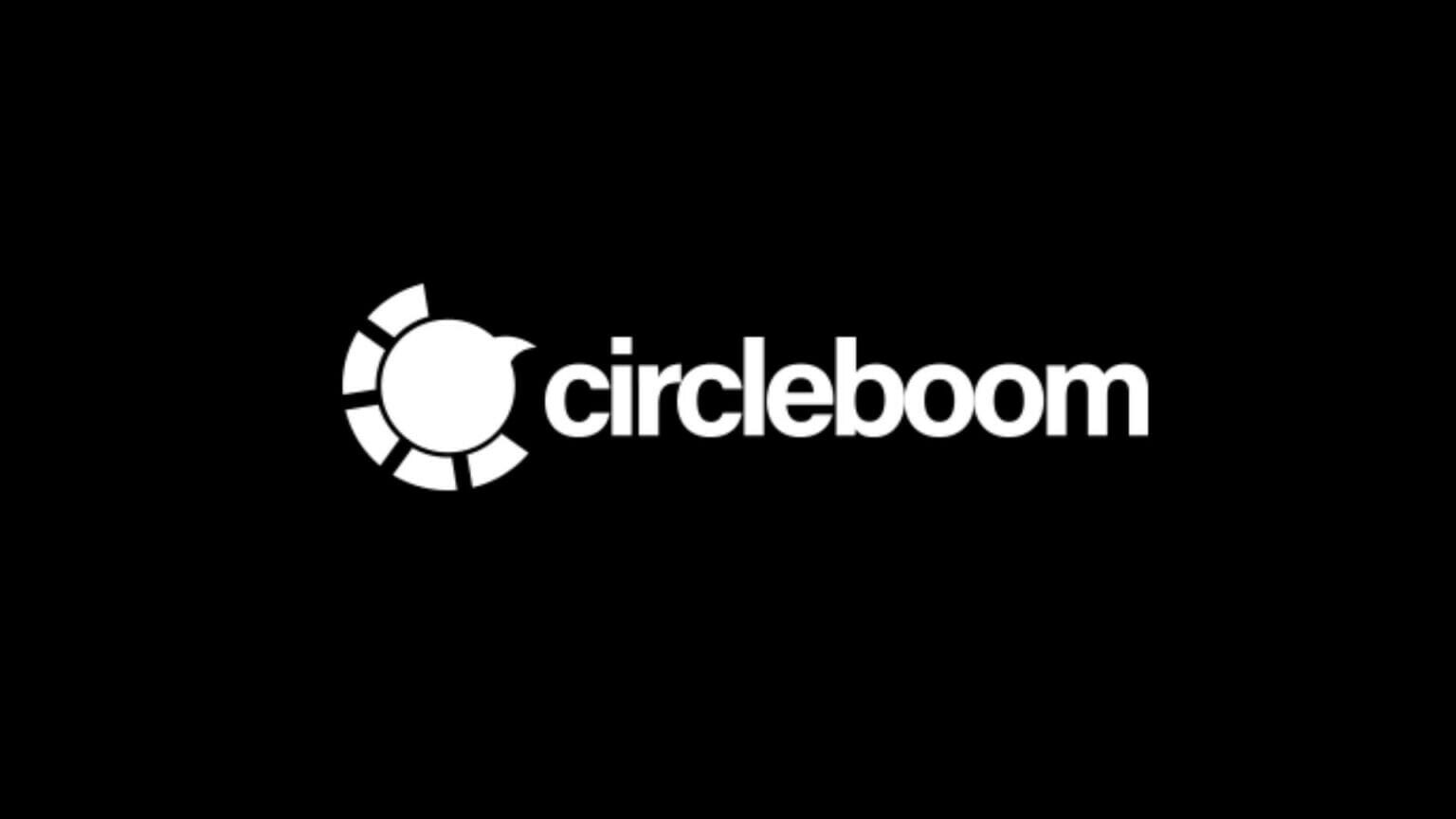 One of the most common questions regarding using Twitter is how to delete all Tweets and retweets. This is a deceptively simple question, and we're going to push aside any of the complexities of deleting tweets, and instead we'll show you the single most direct method of deleting all Tweets and retweets in 2022, since that is usually what most people are looking to do.
If you've ever needed to delete all Tweets and retweets, you know how challenging it can be. That's where Circleboom Twitter and its arsenal of tools to manage your Twitter account come into the picture. It lets you better manage your Twitter account by allowing you to delete all tweets, delete retweets, and delete all Twitter likes in just one click. You can easily search for your specific tweets and replies through their powerful search engine and get them deleted anytime you want. You can either choose to delete your tweets one by one or you can select their bulk delete option to get rid of all your tweets through a single click.
Moreover, you also get the liberty to view and delete Twitter archive via date range, language, media, etc.
In this article, I'll review Circleboom and show you how to delete tweets on your iPhone, iPad, or Mac!
What is Circleboom?
Circleboom is a Twitter management tool that helps you to create consistent tweeting schedules, analyze your followers and target audience, delete tweets/retweets, unlike tweets, and view analytics.
Circleboom was first created in 2017 and has continued to alter and expand their tools. It's especially become known for its ability to delete all tweets and retweets.
This tool is particularly useful for those who have had their Twitter account for a while and want to go through and delete things that aren't particularly relevant anymore.
While there is no shortage of tweets deleting tools, most of the premium offerings comes with a very high price point. As for the free tools to delete old tweets, most of them are trash – forget about deriving a reliable solution to delete your Tweets.
So, when I stumbled upon Circleboom, a social media account management web-application a few days ago, I (kind of) pushed it aside almost instantaneously. It was only when I tried it out that I realized that Circleboom is different from the rest on several pivotal fronts – so much so that most online social media account management tools can fail to compete with its versatility. And that's what has propelled me to write a comprehensive review of this tool.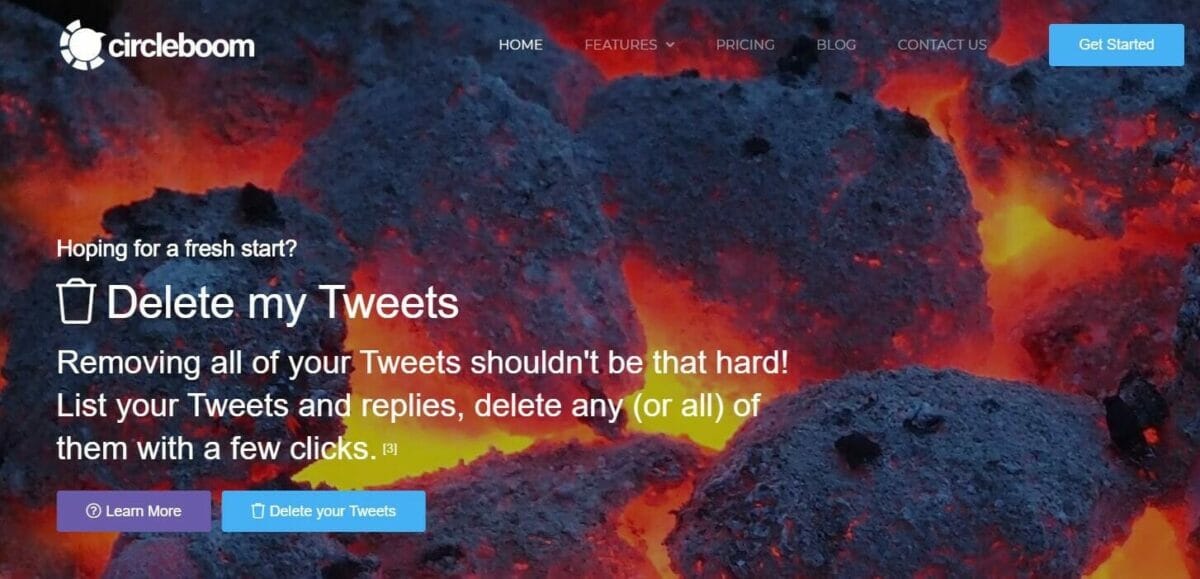 In this review, I'll break down its delete services including:
Delete all tweets
Delete all retweets
Delete all likes
Delete Twitter archive
Let's delve into all of these features in a bit more detail.
Delete All Tweets
With Circleboom Twitter, it's pretty easy to remove all of your Tweets! You can delete any (or all) of your Tweets and replies with a few clicks.
How to Delete Your Tweets Using Circleboom:
If you want to delete your tweets one by one or all at once, you can do it super quickly using Circleboom. Simply follow these steps:
Step 1: Sign in with your Twitter account
Step 2: Navigate to the menu, and select My tweets
Step 3: You will see various options, out of those select delete tweets
Step 4: Now select the tweets one by one that you want to delete and click on the Delete selected button. If you want to delete all the tweets at once, then just simply select, Delete all tweets
Please note: Once deleted, your tweets are lost, you cannot recover them. Hence, please think and make sure before doing it.
It is usually advised to download your Twitter archive first to be on the safe side.
Delete all retweets
With Circleboom, you can delete all of your retweets up to the most recent 3,200.
How to Delete Your Retweets Using Circleboom:
Step 1: Log in to the Circleboom dashboard.
Step 2: Navigate to the Circleboom menu on the left side of the window.
Click on the drop-icon next to "My Tweets". Go for "Delete RTs".
Step 3: After you specified the selection, click on the "Delete selected RTs" button in red. That's it!
Here, you may consider specifying your retweets that you want to delete. For instance, you can filter your retweets by searching some keywords, hashtags, and date info on the search bar on the right.
Delete all likes
Circleboom downloads up to 3200 of your recent likes and enables them to filter them out by using the free-text search option. Just like tweets, you can either pick and unlike any of your likes individually or you can unlike Twitter likes all at once, using the bulk, unlike option.
How to Delete All Twitter Likes Using Circleboom:
Step 1: Log in to the Circleboom.
Step 2: Navigate to the Circleboom menu on the left side. From there, click on "My Tweets" and "Unlike" respectively.
Here, you can find your recent Twitter likes listed.
Step 3: On the screen prompting, you can go for "Unlike All" to unlike all your Twitter likes.
If you don't want to remove all your Twitter likes in bulk, you can easily specify them via using the search bar on the right. Hence, you can specify your Twitter Likes via typing in keywords, hashtags, and date.
Step 4: Once you are done, you can finish the process to delete all Twitter likes, click on "Delete selected".
That's it!
Note: Twitter does not allow access beyond the most recent 3,200 Twitter likes. That's why it is not possible to delete all Twitter likes if they are more than 3,200.
Delete Twitter Archive
You can also delete your complete Twitter archive using Circleboom. You simply upload it after requesting it from Twitter. They'll delete it all, or you can filter your tweets prior to deletion. You can delete your previous tweets, replies and likes.
Circleboom Pricing
Circleboom is basically free for everyone. However, it does offers three plans which are as follows:
Pro: $15.83/mo
Premium: $34.99/mo
Business: $79.99/mo
Circleboom is available as an iOS app (iPhone) and a browser version (Mac or Windows), allowing you to track your Twitter from a device of your choice.
Circleboom Twitter worthy or not?
Circleboom makes it really quick and easy for you to delete any or all of your tweets through a few clicks. If you are looking for a quick and easy solution to delete your Tweets and take a fresh start through decluttering the old stack of unwanted old tweets, Circleboom is the best solution out there.
Circleboom has been tested by many tech experts. Most of these experts have been surprised by the amazing features bundled on this tool. Circleboom works beautifully and accomplishes its intended goal in a very short amount of time. It can delete tweets very efficiently without any hassle. If you are looking for a reliable tweets deleting tool, then look no further. Just go ahead and try out Circleboom without any second thought.