You just replaced your AirTag's battery, but now it isn't turning on. No matter what you do, your AirTag is not working. In this article, I'll explain what to do when your AirTag won't turn on after a battery replacement.
KEY TAKEAWAYS
If your AirTag is not working after replacing its battery, check to ensure that the battery is compatible and in good working condition.
Ensure that the battery is positioned correctly. When you put the new battery in, ensure that the positive side, which is denoted by a ' ' mark, is facing up.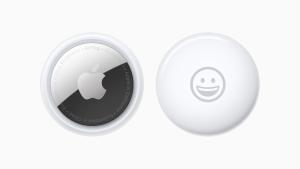 Why your AirTag may not work after a new battery and how to address the issue
There are a number of reasons why AirTag may not be working after replacing its battery. These include a problem with the battery, the battery's position, or a faulty component. Here is what you can do to troubleshoot the problem:
The fix for AirTags that stop working after a battery swap
1. Ensure that the battery is compatible and in good working condition
The Apple AirTag tracker uses a standard CR2032 lithium 3V coin battery.
To discourage babies and toddlers from putting them in their mouths, some makers are applying a coating of an extremely bitter compound called Bitrex to the button cell.
According to Apple, CR2032 batteries with bitterant coatings may not work with AirTags.
In fact, the main reason why the AirTags stop working after replacing the battery is because of bitterant coating in the battery.
To avoid any possible problems, Apple suggests using CR2032 batteries without the coating.
Check the packaging of your batteries to see if they have this coating. If they do, you should buy replacement CR2032 batteries that do not have any kind of coating. They are really cheap, like one dollar per battery. For example, Energizer batteriesdo not have this type of coating.
Alternatively, you can remove some of it, or just enough Bitrex for the battery contact to touch the metal of the button cell.
You don't need to clear a big patch. Just enough for a tiny contact.
I use an alcohol wipe–a lens cleaning swab or injection swab will do the job–to clean off a small section of the coating. No swabs? A pencil eraser also does the job–just don't pick anything that you're going to put in your mouth afterward!
I find that cleaning about a quarter of the coin cell is enough for the battery to make contact, while at the same time retaining enough of the bitter compound to discourage ingestion.
If none of the above have worked, then it's likely that the battery is defective. It's rare, but it happens. If you suspect this, contact the battery manufacturer. Tell them about your problem, and what you've done to try and fix it.
2. Did you position the battery correctly?
Another reason why AirTags may stop working after a battery change is improper battery installation. While inserting the new battery (note orientation with on top). You'll know when the battery makes proper contact with the AirTag because it emits a little tune. If you don't hear anything, remove and inspect the battery. Make sure it's clean and not dusty. Use a dry cloth and gently wipe the battery and the inside of the AirTag casing before trying again.
In the Find My app, you can check if the battery status has changed to confirm you replaced the battery correctly and the battery is good.
Open the Find My app on your iPhone or iPad, tap on Items, find your tag and tapping on it.
3. Did you break something when changing the battery?
If the above solutions didn't bring your AirTag back to life, the problem likely arose from a botched battery replacement. There's a possibility you broke an important component while installing the new battery. Inspect the AirTag carefully. Do you see anything broken? If the answer is yes, it is probably not fixable; you may want to consider buying a new AirTag. AirTags come with a one year warranty.
If you decide to take your AirTag into an Apple Store, make sure to schedule an appointment first!