Have you purchased a brand new iPhone or you have an iPhone but wants to get most of it?
Here are the most useful iPhone tips and tricks that will help you to get the most out of your device in 2020.
Some of these tips you know, and some you don't. These iPhone tips and tricks will constantly be updated after every launch of iOS (If it includes any new tips and tricks). So,
be sure to bookmark this page for future reference.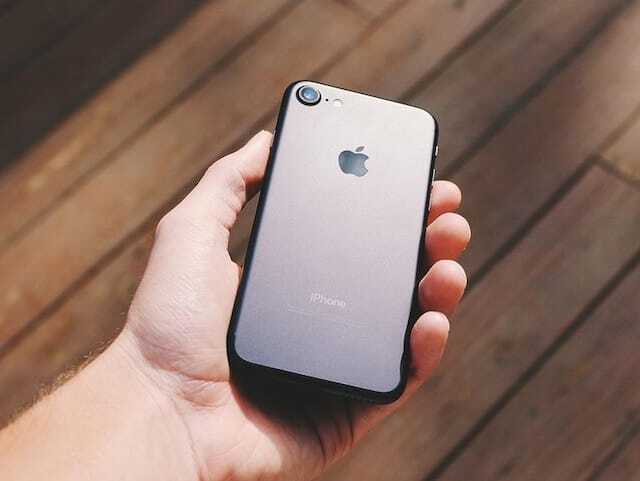 Your iPhone is capable of a wide variety of things, but chances are there are a lot of things you had no idea your powerful little pocket computer could do.
From measuring stuff using your iPhone's camera to setting a sleep timer so you can listen to music while you fall asleep,
we've got an assortment of iPhone tips and tricks you probably didn't know your iOS device could do.
These iPhone tips and tricks will have you showing off your abilities to your friends and having them ask you where you learned it all – you can link them here
and share the knowledge, of course!
iPhone tips and tricks 2020:
Here are the best iPhone tips and tricks in 2020:
1. Create a shortcut so you never have to type in your email address again.
Sometimes you may need to type in an expedient manner. Perhaps You want to
make your iPhone stop autocorrecting "fucking" to "ducking,"
or you you need to expand abbraviations such as "omg" into oh my God.
If you head over to Settings –> General –> Keyboards –> Text Replacement, you can easily override autocorrect with text replacement.
2. Measure stuff using the camera.
Apple offers you a cool new way to ditch your measuring tape: the Measure app!
This distance measure app lets you use your iPhone to measure distances and objects simply by pointing your iPhone at it.
This distance measure app is fun to play with and amazingly accurate to boot. It's kinda like magic, honestly.
Simply follow these steps to use the ARKit Measure app on iPhone
Launch the Measure app on your iPhone
Now, follow the on-screen prompts to move your iPhone around so the camera gets a good look at

your surroundings

Once you see the white circle with white dot inside, move it to wherever you'd like to start measuring and Tap the Add a Point button (white button containing the +) to mark the point.
Now move your iPhone in the direction of where you'd like to end measuring, you'll see the measurement value appear as you move your iPhone/white dot
Next, mark the end point by placing the targeting dot on the location and tapping the Add a Point button again.
In case you make an error or just want to start over, tap the Clear button located at the upper-right corner to clear your reference points and start afresh.
When you're done measuring, tap the white shutter button (located above the Add a Point button) to save an image of your measurements to the Camera Roll in the iPhone's Photos app.
3. Or use your phone as a level to hang pictures.
No need of a dedicated level tool when you have an iPhone. Here's How to Use the Level in the Measure App on Your iPhone to measure out a flat surface. When you're in the Measure app, you'll see an option to use your phone as a level, which is great because you can never find your actual level when you're
trying to hang something. Simply follow these step to use your iPhone as spirit level:
Start the Measure app on your iPhone
Now, tap on Level button located at the bottom of your screen.
Next, locate the surface you'd like to check for level and place your iPhone on it; you can hold your phone in portrait or landscape mode. The app will give you a reading.
When the surface you're checking is level, you'll see 0° and a green screen. If the surface you're testing isn't level, the screen will be black, and you'll see how many degrees plus or minus it's off from level.
4. Add a "home button" back in.
If you have anything later than an iPhone 8, then you no longer have a physical home button. If you find yourself missing the old Home button, you can add
an on-screen Home button to your iPhone thanks to the accessibility features. Simply head over to Settings –> Accessibility
–> Touch and turn on AssistiveTouch, A small circle will appear on your screen that you can tap and drag wherever you want, along the border of the display. Tap the button to reveal available options. Tap Home.
You can also assign different functions (like taking a screenshot or locking your screen rotation) to different presses of that button, like double-tapping
or long-pressing.
It's not quite like having a physical, clickable home button, but it can help if you have an older iPhone with a broken Home button. It can also come in handy if you find yourself forgetting the swipe gestures.
5. Use iOS's Dark Mode.
Apple introduced the Dark mode feature in September 2019. It causes your device's system apps and interface elements, such as notifications and widgets, to adopt a darker hue, ranging from dark gray
to pitch black. Dark Mode makes things easier on your eyes at night, since there's less white blaring at your face, and
can also help save battery life on iPhones with AMOLED screens, such as the iPhone X and XS series, iPhone 11 Pro and iPhone 11 Pro Max. It also makes things
look cooler. Simply follow these steps to enable dark mode on your iPhone:
Swipe down from the top-right corner of your iPhone's screen (or up on an iPhone that has a home button.) This opens the Control Center menu.
Press and hold the screen brightness button .
Tap the "Dark Mode" button on the bottom left.
In addition, you can schedule dark mode to turn on automatically at specific times:
Launch Settings app on your iPhone
Now, tap on Display & Brightness.
Under Appearance, choose Light or Dark mode.
Next, switch "Automatic" to on position.
Lastly, set a custom schedule or set Dark Mode to turn on automatically at sunset and off at sunrise.
6. Use the keyboard as a track pad to move the cursor while typing.
There are numerous iPhone trips and hacks. As such, you may never have heard of iPhone or iPad Trackpad Mode, which is an extremely useful feature. It lets you move the cursor on your iPhone or iPad to a specific spot to fix an error, or add or delete text. However, it's not always easy, especially if you need to position your cursor in the middle of a word. No worries. You can more easily move your cursor around the screen by tapping into iPhone or iPad Trackpad mode.
Here's how. If your device has 3D Touch — which includes most iPhones since 2015's iPhone 6s — you can firmly press the keyboard whenever it's present onscreen, turning
it into a makeshift trackpad. If you have an iPhone SE, iPhone XR, iPhone 11, iPhone 11 Pro, or iPhone 11 Pro Max with iOS 13 —all of which lack 3D Touch —you can simply long-press the spacebar to invoke
the same trackpad. and then you can slide your finger left and right to slide the cursor around. When your cursor is exactly where you want it, lift your fingers to revert to keyboard mode.
To select text while in trackpad mode, move the cursor over a desired word and press firmly or long press to highlight. Release pressure and drag up or
down to select larger blocks of text. Alternatively, performing two consecutive deep presses without moving your finger expands the selection to an entire
sentence, while three presses selects a paragraph. The usual contextual menu with options for cut, copy, paste, font and define is invoked by tapping on
the now highlighted text.
if your iPhone lacks 3D Touch. First, enter the trackpad mode by
holding down the Space bar key on the virtual keyboard. Whilst continuing to hold the key, tap anywhere on the keyboard with another finger to enter text
selection mode. Drag the other finger across the keyboard to include more or less text in your selection. Release the finger, then tap the selection to
reveal the bubble menu with your Copy and Paste options a tap away. The spacebar trick is available on all iOS devices, including iPads. If you have an iPad, you can also make use of an existing gesture in which you place two fingers
on the keyboard at the same time.
7. Use the LED flash as a sound-free notification for texts or calls.
Usually, your iPhone alerts you when a notification comes in with sound, vibration or both. But in some situations, audible alerts and vibration won't be enough
to draw your attention, like when in a noisy environment such as a night club. Or you simply don't want to be disturbed with sound or vibration
at all. Thankfully, you can use the LED flash next to the rear camera to let you know of incoming calls, messages and other
notifications. Here's how to enable LED flash for notifications. Head over to Settings –> Accessibility –> Audio/Visual and turn on LED Flash for Alerts. This feature is especially useful for people with hearing impairment, but it can also come in handy
if you need to silence your phone but still want to know if you're getting a call or text.
8. Use Google Maps when you're offline.
If you're going somewhere where you won't have access to data, you can often download Google maps for the area in advance and use it when you're offline. Simply tap
on a location, then tap on the menu (It looks like three dots in the upper-right corner) and select "Download offline map." And then tap "Download"
9. Set a sleep timer so you can listen to music while you fall asleep.
If you enjoy to play music, watch videos, or listen to podcast with your iPhone or iPad while you fall asleep, but want it to shut off after a while, all you need to do is set a timer (through the
clock app)
Follow these steps to set a sleep timer on iPhone or iPad:
Fire up the Clock app on your iPhone or iPad
Tap on Timer tab located at the bottom right corner of the screen.
Set the timer length that you want in hours and minutes.
Click When Timer Ends.
Scroll down and select Stop Playing.
Tap Set located at the upper right corner.
Tap Start to start the timer.
Now, After the specified time has expired, playback will end.
10. Use a scientific calculator and get more functions.
You can see the standard calculator view when your iPhone or iPod touch is in portrait mode. To switch to the scientific calculator, Simply rotate your iPhone into landscape mode and you'll get many more options, such as square roots and logarithms. This trick won't work if you have the Rotation Lock on, and it doesn't work for the iPad because for some reasons, Apple decided not to include a calculator app on iPadOS.!
11. Reach apps at the top of your screen more easily.
If you have one of the larger iPhone models, it can be hard to access buttons and items on the screen that may be too far for your thumb to reach. Thankfully, there's a simple solution: If you have an iPhone with FaceID, simply swipe down on the bottom edge of the screen. (if you have an iPhone with a home button, double-tap it without pressing) to bring everything on your iPhone screen within reach.
12. Or, turn off Reachability so you don't accidentally do it.
On the Home screen, Reachability will activate if you start your swipe at about the middle of the icons on the Dock. To toggle Reachability on or off, head over to Settings > Accessibility > Touch. You may need it off in case you (like me) find yourself inadvertently swiping
down on the bottom edge of the screen with your thumb all the time.
13. Turn on 'Do Not Disturb' Until You Change Locations.
By setting Do Not Disturb using your location, you can make sure you're free from the distractions of your iPhone while you are at a particular place. Once you leave, you won't have to remember to turn Do Not Disturb off anymore, as iOS 13 will handle it automatically. Simply press and hold the Do Not Disturb button in your Control Center. Various options will appear. You could schedule it out, or you can select "until
I leave this location" and the Do Not Disturb will be deactivated automatically when you leave your current location.
14. Stop getting notifications from that Overly Chatty Group.
Are you in a group chat that just has one too many notifications for you to handle? Then you'll love this tip. Rather than leaving the chat entirely, you can simply mute group notifications without silencing everything else on your iPhone. Simply tap
on the photos of the group at the top of the screen, tap "Info," and then toggle "Hide Alerts,"and you'll no longer be bothered by notifications for that group. New messages will still appear in those muted conversations, and
you can read them at your own convenience, but you won't get a ding, buzz, or banner.
15. Quickly send Your Location on iPhone by Messages with a Phrase.
Are you in a Messages conversation and want to quickly share your location with a friend or family member? Well, Apple has a faster shortcut that's built right into the iOS. Instead of typing out the address you'd like to share with someone to let them know where you are, simply type in "I'm at" and hit the space bar. and (if you have location services on),
your "Current Location" will appear just above the keyboard. Tap it to send your location, wait a moment before tapping a second time, it can take a bit to respond
16. Customize your Control Center for easy access to the stuff you change often.
Your Control Center (the menu that shows up when you swipe down from the top right) has some very useful stuff by default, like buttons for airplane mode
and controls for your brightness and music. But you can also add buttons for settings and Apple apps that you use often, like Notes or Voice Memos.
You can also set shortcuts to things like your alarms, or add a button to toggle low power mode. Simply
head over to Settings > Control Center > Customize Controls. Tap next to any item you'd like to add under MORE CONTROLS.
In addition, you can organize the order of controls by pressing and holding on a control until it goes into hover mode and then Drag the control to its new location on the list. Once you've customized Control Center to you liking, check it out by swiping up from the bottom of your screen.
17. Adjust the brightness of your iPhone.
Did you know you can adjust the brightness of your iPhone's flashlight? If you're like me, and have used an iPhone for ages without realizing that fact, let me show you how it's done. To change the brightness in your flashlight on your iPhone, open Control Center by swiping from top right of the screen. Tap and hold the flashlight icon, set the brightness of the flashlight as per the need. And that's pretty much it. If you've ever found your iPhone flashlight insufficiently bright (or too bright) then now you can change that. This is mainly helpful
if you need to get up during the night and don't want to wake yourself up with a too-bright light.
18. Teach Siri to pronounce your name properly.
Want to teach Siri how to pronounce a name or understand a nickname in your contacts list? Then you'll love this iPhone trick. You can train Siri about pronunciations and nicknames on your iPhone.
Let's say you've asked Siri to call or send an email or text message to someone, and in so doing, Siri pronounces your contact's name wrong. Activate Siri again and
say: "That's not how you pronounce [name]." Siri asks how you pronounce the person's first name. Tell her, and she'll display a list of options, asking you to choose
the right one. Tap on each option to hear how the name will be pronounced. If none of the options sound right, tap on the link to "Tell Siri again." Siri
asks you to say the name again, then displays another list of options. Again, tap on each one to hear it and then select from a list of options for the one that sounds the closest.
Alternatively, you can say: "Hey Siri, learn to pronounce [name of contact]." Siri goes through the same steps, asking how to pronounce the name by prompting you to select from a list of options for the one that sounds the closest.
19. Send unknown callers to voicemail
You can combat spam by automatically sending unknown numbers straight to voicemail. Before you do it, make sure you have contacts for significant places, such as
your doctor's office or kid's school, saved to your address book so that you don't miss important calls. After doing so, simply follow these steps to send all unknown numbers
to voicemail:
Launch the Settings app on your iPhone.
Scroll down and tap on Phone.
Tap on "Silence Unknown Callers."
Turn the switch to ON position.
20. Play Spotify with Siri
Now, Siri can control third-party music apps. Put it simply, you can ask Siri to play your favorite songs and she'll play right from other music services, such as
Spotify,
rather than just through
Apple
Music. Simply follow these steps to control Spotify with Siri:
Make sure you are running the latest version of Spotify.
Now, ask Siri to play music on Spotify, using a command such as "Siri, play Girls like you on Spotify."
Siri will ask you if it can access your Spotify data.
Say Yes.
Every time you ask Siri to play a song, artist or album, just make sure to include the phrase "on Spotify" at the end. And the music will play directly from Spotify.
21. Take wide-angle photos
If you didn't already know, iPhone 11, iPhone 11 Pro, and iPhone 11 Pro Max features a wide-angle lens in their camera. This allows you to shoot really wide photos that fit more into the scene. It's
a great feature, particularly for landscapes or when you want to include a lot of people into one photo. Simply follow these steps to take wide-angle pictures on your iPhone
Look for where it says 1x next to the capture button, and select .5
The camera will turn into a wide-angle lens.
Capture the photo.
22. Connect two pairs of AirPods to the same iPhone
Are you in a travel with a friend, and want to watch the same movie or listen to the same music with your friend? Well. You can connect two pairs of AirPods (or some Beats headphones such as the Powerbeats Pro and Beats Solo Pro) to the same iPhone.
Simply follow these steps to connect two pairs of AirPods to the same iPhone:
Flip the charging case lid open and hold the pairing button located on the back of your AirPods until the light starts to flash white.
Bring your AirPods near your iPhone.
On the pop-up menu that appear on your iPhone, tap connect to pair the AirPods to your iPhone.
Now, repeat the above steps to connect a second pair.
Start playing music.
The music will only be heard on one pair of AirPods.
Now tap on the AirPlay button.
Tap on the second pair of AirPods you connected.
Now you will hear the music in both sets of AirPods.

23. Optimize your charging so your battery ages better

Apple has a nifty feature that you can turn on to prolong the life span of your iPhone's battery. It's called "optimized battery charging." The feature helps
Your iPhone's battery age slower by charging it a bit differently. This is how the feature is explained on an iPhone: "To reduce battery aging, iPhone learns from
your daily charging routine so it can wait to finish charging past 80% until you need to use it."

Simply follow these steps to turn on optimized battery charging on your iPhone:

Launch the Settings app on your iPhone.

Now, tap Battery.
Next, tap on Battery Health.
Finally, Switch the Toggle next to "Optimized Battery Charging to on position.
24. Swipe on the keyboard
Talking about secret iPhone tips and tricks, here comes a perfect example. Your iPhone's keyboard now offers you two typing methods: you can tap to type just
As usual or you can swipe from each letter to letter to form a word. Android users and third-party iPhone keyboards have had this feature for years, but now it's built
right into the default keyboard on the iPhone. I still prefer tap-typing, but there are many people out there who prefer swiping. So, go ahead and give it a shot. Swipe from letter
to letter on your keyboard and it'll recognize the word you are aiming to build and type it out for you.
25. Use a PS4 or Xbox controller with games
At long last, Apple added support for Xbox and PS4 Bluetooth controllers to iPhones. This gives you the ability to use the controller you may already have at home to
play games on your iPhone without having to plug in wires or purchase a dedicated controller. Simply follow these steps:
Put your Xbox controller into pairing mode by powering it on and then holding down the pairing button on the rear until the front light starts to flash rapidly.
You can also put your PS4 remote into pairing mode by holding the Playstation button and the share button for approximately three seconds.
Start the Settings app on your iPhone
Tap on Bluetooth and turn it on.
Choose your controller from the list of available Bluetooth devices ready to pair.
Hold on until it says the controller is connected.
Start a game with controller support.
26. Long press in Control Center to connect to a specific Wi-Fi network
Control Center is a section where you can easily access system controls such as the display brightness, Bluetooth, Wi-Fi networks and more. Apple has introduced a faster way to access additional settings such as connecting to a specific Wi-Fi network instead of just the default connection by long pressing in it.
Simply follow these steps to use it:
Launch the control center by swiping down from the top-right corner of your iPhone's display. (Or swipe up on iPhones with a home button.)
Press and hold the Wi-Fi icon (or any other icon).
Tap and hold Wi-Fi once more.
Choose the Wi-Fi network you want to connect to.
27. Share your phone's hot spot with the family
You can turn your iPhone into a Wi-Fi hot spot (if you have phone hot spot data included with your wireless plan) and automatically share it with your family
members. This can come in handy if you're somewhere without Wi-Fi, say an airport, and your spouse or children want to connect their devices to the internet. Simply follow these steps to turn
it on:
Launch the Settings app on your iPhone
Make sure cellular data is turned on and then tap on "Personal Hotspot"
Select "Family Sharing."
Choose the family member you'd like to share Wi-Fi with.
Now Select between "automatic" or "ask for approval."
If that family member sees your hot spot name, they can connect either automatically or after you approve them.
28. Share your ETA in Apple Maps
When you leave work, you can always send your wife a link that can allow her to follow along you're your drive so she knows how long it'll take you to arrive home, and in the event you
run into any unexpected traffic. You can easily do this in Apple Maps with another iPhone, too, by using the new "Share ETA option." Simply follow these steps:
Launch Apple Maps on your iPhone.
Specify a destination and get directions to it.
Tap "Go."
Tap around the bottom of the maps screen.
Select "Share ETA."
Choose your contact.
They will receive a text message with your ETA and, if on an iPhone, a detailed view.
29. Make your Memoji look like you
Apple's Memoji are animated versions of yourself that you can send to friends and family members via text messages. Simply put, they are just digital version of yourself,
and now you can fully customize them with AirPods, a variety of hats, jewelry and other fun accessories. Here's how to create your very own Memoji!:
Launch the Messages app on your iPhone
Now, tap the monkey icon located at the top menu bar.
Next, tap on Edit.
Finally, change your hairstyle and skin tone, add accessories like AirPods or add headwear.
30. Check out the new Apple Photos 'Day' view
For sometimes now, I've been a fan of Google Photos because the albums just felt more alive. But now Apple Photos albums come to life, as well. In Daily
View, for instance, you'll see highlights of the pictures you took on a certain day, complete with videos that play automatically and more. It's very exciting, especially if you want to recall an experience. Simply follow these steps to see it:
Launch the Photos app on your iPhone.
Tap the "Days" tab located at the bottom of the screen.
Scroll through some recent days.
Enjoy as some of your memories come to life.
31. Take a new 'high-key light mono' Portrait picture
Portrait pictures are popular, but did you know there are a couple of tweaks you can make to alter the lightning and add fun effects? Well. This is one of iPhone tricks Apple won't tell you. The most recent one is known as
"high-key light mono" and it creates a black and white portrait picture on top of a white background. Simply follow these steps to take one:
Fire up the camera app on your iPhone.
Now, select portrait mode option from the menu.
Next, slip your finger through the options to "high-key light mono."
Finally, take a photo of someone.
32. Check Warranty and Apple Care status on settings.
Checking warranty and Apple Care status is done online by heading over to Apple's website and signing in with your Apple ID and password. However, starting with iOS 12.2, you can now check the status right
from your iPhone, within the settings app.
Simply head over to settings > General > about. You can get 2 new sections. Apple Care if you have one and a limited warranty. You can easily check
your status from this screen.
33. Quickly share a Screenshot
As an iPhone user, you probably know how to take a screenshot. To take a screenshot on iPhone x and newer, simply Hold down the Power and volume down button. For iPhone 8 and earlier, simply hold down the power and home button at the same time to take a screenshot.
You are probably taking a screenshot to share it with someone.
Once you take a screenshot, you would probably tap on it and then tap the share sheet icon to share it or save it and then navigate to the photos app and share
it. However, you can simply tap and hold the little preview image at the bottom to bring up the share sheet.
34. Accurate time schedule
This iPhone tip is useful if you would like to set the schedule to the exact time. Usually, the timer in the app only has the option to go with every 5 seconds.
However, if you tap the timer twice (5, 10, 15-sec wheel) will switch the option to 1 sec from 5 sec.
Double-tapping again will bring it back to the 5-second wheel. This tip can come in handy if you want to set your schedule to the approximate time.
35. Finding similar songs on Apple music
You probably know this iPhone tip. Apple has made it really easy to find similar songs in apple music. Simply
3D touch a song and tap create a station. This will create a station with a number of songs that are similar to the one you have 3D touched.
36. Make speakers louder
This cool little known hack will make the speakers sound louder than before. Simply tap settings > Music > EQ and then scroll down and tap "late night". This EQ setting will surely make the speakers louder. This is a great iPhone tip to make the speakers louder without distorting the quality of music.
37. Folder Notification
If a folder contains many apps and notifications, you will like this iPhone tip. Instead of tapping the folder and swiping left or right to reveal
the notification of individual app, you can simply 3D touch the folder and it will list the app with notifications badges. This tip is very useful for users who
have a lot of folders on their iPhone.
38. Degree sign inside the keyboard
Any time you share temperature of your location you must include the degree sign. You may already know that tapping and holding certain keys on the keyboard reveals special characters.
Tapping and holding " 0 " reveals the degree sign. This tip can come in handy any time you wish to share temperature. It is a quick and easy way to add a degree sign in
your text.
Bonus keyboard tips :
For devices without 3d touch support – tapping and holding the space key will turn the keyboard into a trackpad
For devices with 3D touch support – performing 3D touch anywhere on the keyboard will turn it into a trackpad and pressing even harder will select the text.
39. Fast forward
You probably know how to skip twenty five seconds of a video while playing in the safari. However, there are iPhone tricks Apple won't tell you. You can actually fast forward a video while playing in the safari. Simply tap and hold the "skip 25-sec" bottom and
it will fast forward like skipping one or two seconds. This tip works for Apple music as well.
You can fast-forward the music by simply tapping and holding the "play next song" button.
40. Ping your lost device with a 3D touch
Locating a device is very helpful when you lose it. You cantrack lost device with "Find My" app. However, there is a quick and easy way to
ping your device. Simply 3D touch "find My" app to reveal a list of the devices that are connected to your iPhone.Tapping your
lost device will ping it immediately.
41. Lower the brightness below 0%
This tip will allow you to lower the brightness and make your screen dimmer than apple actually allows. It will be very handy when you are in a pitch dark.
Simply head over to settings > Accessibility > Display accommodation and tap Reduce white point.
You will see a new control slider and set the slider to 100 %. Now lowering the brightness will make your display dimmer than normal.
Bonus tip, You can ask Siri to increase the brightness if you're stuck in low brightness without finding the brightness slider.
42. FASTER PHOTOS
We've all been there: a perfectly photogenic moment gets thwarted by the extra seconds it takes to locate the Camera icon, launch it, and take the shot.
This article is all about best iPhone tips 2020, so, there's got to be a better way! (Indeed and in fact, there is a better way.)
From the Lock screen, you'll see a little camera icon in the lower-right corner. But it's in a tricky position unless you have both hands on the phone.
And there's an even quicker way to capture a quick shot anyway: Just swipe to the left. That quickly -launches the Camera app promptly, with one hand and
without any fumbling.
43. BETTER YOUR BATTERY
As we draw to the end, here comes other iPhone tricks you didn't know exist. Despite numerous smartphone advances over the years, the lowly battery remains an issue after a full day's use. Thankfully, you can tweak a couple of iPhone's settings to not only lengthen the amount of time you can squeeze out of the battery each day but also increase the longevity over its lifetime.
Low Power Mode, found under the Settings > Battery scrimps on nonessential tasks such as the frequency with which your phone checks
for new emails, app updates, and more. This mode kicks on automatically once your battery hits a certain percentage. But if your battery is draining faster, it might not hurt to try using Low Power Mode all the time to see if it can help.
Optimized Battery Charging, found under the Settings > Battery > Battery Health makes use of artificial intelligence to try to make
sense of your daily charging routine so that it doesn't overcharge the battery. Instead, it will charge your battery up to 80% until it thinks you need to top the
phone up to 100%—such as right before you unplug and leave the home or office for the day.
Learn
How to improve your iPhone's battery here
And that covers everything about iPhone tips and tricks 2020, you can also check out
30+ amazing iPhone tips and tricks for 2020 here
We trust you have learned something new in this post. Let us know in the comments if you know any other iPhone tips and tricks that are not mentioned here. We shall add them
here right away!