Here are the best HomePod (2nd generation) tips and tricks to help you make the most of your smart speaker.
Apple is taking another crack at smart speakers with the HomePod 2 (a.k.a the HomePod 2nd generation). This updated version of the original, which was discontinued in 2021, looks mostly the same on the outside, but has some features, tricks and hacks that you need to know about.
HomePod is packed with Apple innovations, Siri intelligence, and smart home capabilities, while delivering a truly groundbreaking listening experience.
Your HomePod (2nd generation) can really do it all. Whether you want to read messages, read news, stream music, or control your smart home — your HomePod (2nd generation) has you covered. With all of these neat tricks and the list of Siri commands ever-growing, it can be easy to overlook the basic — yet useful — things your Apple smart speaker can do for you. If you're one of the many to have picked up an HomePod (2nd generation), but don't know if you're making the most of its functionality, or you're simply wondering what to ask Siri next, here's everything you'll want to try.
31 Tips and Tricks to get the most out of your HomePod 2
Here's a list of the best HomePod 2 tips and tricks that will help you get the most from Apple's new smart speaker. Have fun!
1. Pair Two HomePod (2nd generation) for Stereo Sound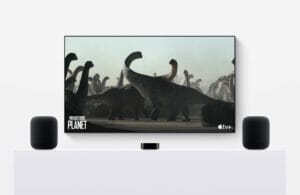 There's no doubt the new HomePod sounds great and is better than the vast majority of smart speakers. This time around, it has a cleaner, purer sound, with deft handling throughout, no matter what you play and the vocals are crystal clear.
Stereo pairing of two HomePods, however, lifts the audio from great to stunning, with room-filling sound that is just amazing. Of course, you're talking about an investment of almost $600. On the other hand, two HomePods give the benefit of stereo separation.
Setting this up is fairly straightforward, just make sure the two HomePods are in the same room in the Home app, then tap on one of the HomePods and scroll down until you see "Create Stereo Pair'. The app will then walk you through the rest of the setup. Note that you'll get the Stereo Pair option automatically if you add a new HomePod to the same room as an existing one. Please also note, you can only pair two original HomePods or two ‌‌HomePod (2nd Generation)as stereo speakers. It's also worth bearing in mind that when two ‌HomePod speakers are joined, only one responds to Siri requests, plays alarms, and acts as a speakerphone.
2. Send and read messages through HomePod (2nd generation)
Beyond music controls, there is a cool HomePod 2 trick that lets you send, read, and reply to text messages. Try saying, "Hey Siri, send a message to [contact name]" or "Hey Siri, send a message to [phone number]." Don't worry; Siri will read back the message so you can make sure it heard you correctly before sending.
You can even have Siri on new HomePod read your latest text messages to you, but you'll need to have set up Siri to handle Personal Requests. Head into the Home app, go into the settings for the home in which the HomePod lives. Tap on the icon with your name on it under People then select Personal Requests at the bottom. You'll be able to ask Siri things like, "Read the latest message from Monica".
Note that below it there's a second option for adding authentication. You can switch this on to stop other people sending messages and causing other havoc with your account.
3. Make calls on HomePod with Siri
This HomePod (2nd generation) trick lets you ask Siri to make and take calls on the speaker. First you'll need to enable Personal Requests. Go to your HomePod settings and scroll down, you'll find Personal Requests under Siri. Switch it on.
To make a call with HomePod (2nd generation), just say, "Hey Siri, call [contact name]" or "Hey Siri, call [phone number]." Your iPhone will handle the call using your regular number while routing audio through the HomePod (2nd generation).
You can also transfer calls in-progress from your phone to the HomePod and back. Just open the call menu from your iPhone, press the "audio" button, and select your HomePod from the source list.
When you're finished with a call, say, "Hey Siri, hang up," double-tap the top of the HomePod, or just hang up from your phone.
One more phone-related HomePod (2nd generation) trick: If you miss a call and your phone isn't in reach, try saying, "Hey Siri, who just called me?" Siri will read out your most recent caller and offer to call them back.
4. Use Siri as a HomePod translator
Wondering how to say something in another language? Wonder no more – Siri can translate English to French, German, Italian, Spanish and Mandarin.
Simply ask, "Hey Siri, how do you say [word] in [language]?" to expand your vocabulary.
5. Change Siri's voice on your HomePod (2nd generation)
You already know you can change Siri's voice on your iPhone, iPad, or Mac. So it stands to reason that you can make Siri sound different on HomePod, too. You have similar voice options on HomePod, but you find the settings in a different place.
If you want to give Siri on HomePod a man's voice or a British accent, here's what you do:
Open the Home app and look for your HomePod
Tap Settings at the bottom of the screen.
Scroll down to the Siri section. Here you'll find Siri's Language and the Siri Voice menu.
Tap Siri Voice and choose the accent and gender you wish to use.
6. Grow your music trivia knowledge
Siri's musicologist skills aren't limited to skipping tracks, rewinding and fast forwarding. Apple's digital assistant is quite the music buff – it's got all the knowledge (well, it's got a direct link to Wikipedia, at least).
While listening to a song, you can ask things like, "Hey Siri, who plays the drums in this band?"… "What year was this album released?"… "Tell me something about this artist" and so on. Every day is a school day with Siri.
7. Automate your smart home with Siri
Siri can control your HomeKit enabled kit from your HomePod (2nd generation), that's a given. But a much more natural, and cool, way of getting Siri working harder in your smart home is to create scenes that it can control.
For example, set up a bedtime routine in which Siri turns off all the lights, activates the alarm and locks the front door – where a simple, "Hey Siri, it's bedtime," gets the scene started. Any scenes created in the Home app can be activated using Siri on your new HomePod.
8. Control your HomePod with your iPhone instead of Siri
One of the big selling points of HomePod (2nd generation) is obviously voice control for music playback, however, not everyone likes to call out, "Hey Siri" when listening to music or podcasts on a speaker. Maybe you don't want to have to ask Siri every time you want to know the name of the song your listening to, or maybe you feel silly asking Siri to turn up the volume. You can control playback of HomePod audio (even if you're not AirPlaying from another device) from your iPhone or iPad. Here's how.
From within the iOS Music app, choose the song you want, click the AirPlay logo and choose your HomePod. Or, from the lock screen, you'll see the Music widget – again, just tap that AirPlay icon and do the same as above.
Finally, from the Control Center, either long-press or 3D Touch the music tile and you'll get a screen with all your current music playbacks on your Apple devices. Again, just hit the AirPlay button to transfer a song over to your HomePod, or choose the HomePod section if something is already streaming on your smart speaker.
Remember, with AirPlay 2 you can pair two HomePods together easily from the AirPlay menu or even pair the HomePod with another AirPlay 2-supporting speaker.
9. Use HomePod (2nd generation) as a TV speaker
TV speakers are crap – that's a fact. And while a HomePod (2nd generation) isn't necessarily designed to be a TV speaker, it does a pretty good job of room-filling sound for your movies and TV shows.
Until now this has only been available with the Apple TV, but with AirPlay 2 landing on TVs from the likes of Samsung, LG, Vizio and Sony – the new HomePod can be paired with third-party sets.
When watching something from your Apple TV, you can hold down the play/pause button on the Apple TV remote and choose the HomePod option. If you want it to be the default speaker permanently, go to your Apple TV settings, select the Video and Audio section, choose Audio Output and pick your HomePod.
It gets even better when using the Apple TV 4K though – As part of Apple's new 'Home Theater with Apple 4K' the first-gen HomePod can be used to form an immersive surround sound experience, with virtual 2.1, 5.1, 7.1 and Dolby Atmos all on offer.
The caveat here is you only get that surround sound action when you're watching stuff via your Apple TV 4K; you can't just plug your HomePod directly into your TV and get Atmos action on everything.
However, with Apple TV now supporting pretty much all the major streaming services – Netflix, Prime, HBO, Disney , Hulu and more – it's a pretty compelling argument to make that single HDMI input switch for your AV setup.
10. Get the headlines from your HomePod (2nd generation)
Siri can also read news headlines to you from several sources, including CNN, NPR, or the BBC. Simply say, "Hey, Siri, what's the news today?" for a personal broadcast. If you want sports, just ask Siri, "what's the sports news?" instead.
11. Get help with your spelling from Siri
Can't remember how to spell a word? No problem. Siri, Apple's personal digital assistant, can help. To ask for help on your new HomePod, simply say, "Hey Siri, how do you spell [word]?" and your smart speaker will tell you what's what.
12. Find your iPhone using HomePod
Misplaced your iPhone in the morning rush? Your HomePod (2nd generation) can help you find it. Just say, "Hey, Siri, where's my iPhone?" Siri will then say, "Should I try to make it play a sound?" Say yes, and you'll hear a ping from your phone if it's nearby.
13. Check temperature and humidity
There's a new sensor in the second-gen HomePod that measures temperature and humidity. This means it can now work with compatible devices so, for instance, close your smart blinds when the temperature reaches a certain level. Improved smart capabilities come from compatibility with Thread, which lets devices talk to each other even if wi-fi isn't available.
The easiest way to check the temperature and humidity information being collected by the new HomePod is simple—just ask Siri. You can say "Hey Siri, what's the temperature" or "Hey Siri, what's the humidity."
Apple's virtual assistant will then tell you the most up-to-date reading.
Smart home users can also find the data in the Home app. Open up the app and select the three dots surrounded by a circle in the top-left side of the app. Then you'll select the room where the speaker is located.
At the top of the page, under the name of the room should be a temperature and humidity reading. To confirm it is from the new HomePod, tap the reading and see more information including the speaker's name.
Finally, you can also choose the speaker in the room view and scroll down to the bottom of its information page. Select the Settings icon on the bottom right part of the page. Choose Accessories to see the temperature and humidity.
14. Factory reset your Apple HomePod (2nd generation)
Whether you are looking to sell your HomePod (2nd generation) or give it away, you should reset it to factory settings first. This will delete all your personal information and data linked to the device. Resetting your HomePod (2nd generation) can also fix most issues you are having with your device, such as WiFi connectivity problems.
You've got two methods for resetting your HomePod (2nd generation). Firstly, on the Home app, press and hold the HomePod tile, tap 'Details', scroll to the bottom and select 'Remove Accessory'.
To reset your HomePod (2nd generation) without a Mac or iOS device, unplug it and wait 10 seconds. Then plug it back in and wait for 5 seconds. Next, press and hold the middle button on top of the device until you hear three beeps. Finally, let go when Siri tells you that your device is about to reset. You will know your HomePod has been reset when you hear it sound a chime.
15. Add a song to a Apple Music playlist
When you're listening to Apple Music or Beats Radio you can simply say, "Hey Siri, add this song to [name of playlist]" and it'll be added on to the end of that playlist.
16. Turn on a HomePod (2nd generation) Siri tone
The Siri waveform animation is a visual indicator that Siri is listening to you and working to answer your questions or commands. The sound tone is an audio indicator that Siri has heard you. If you have your HomePod on a shelf above your eye level, the chances are you'll struggle to notice that Siri has heard you. If that's the case, the Siri tone may be useful.
To turn it on, head into the HomePod's settings menu within the Home app on your iPhone and check the Sound When Using Siri option.
17. Stream sound from Mac to HomePod
The Spotify app itself doesn't list AirPlay speakers in the devices list, and the Mac AirPlay option in the menu bar only lists Apple TVs. But you can play any sound from your Mac – Spotify and more – over AirPlay to your HomePod. Dive into your System Preferences. From there, choose Sound and select your HomePod as the device for sound output.
18. Control Your Smart Home
You can also use HomePod as a smart-home hub for Apple HomeKit devices. In fact, when you first set up your HomePod, it automatically becomes a hub for your home. From there, you can use voice commands to control all sorts of HomeKit-enabled devices.
To take control of your hub, launch the Home app, and then tap the "house" icon in the top-left corner. Here, you can invite people to your hub, so they can also control your smart home. This is great for family members and guests, but be careful to whom you give access.
You can also change the "Allow Speaker and TV Access" setting to lock down your HomePod in case of abuse. If you choose "Everyone," anyone in your home (regardless of whether they're on the same Wi-Fi network) can control it.
The "Allow Speaker and TV Access" menu in the Home app for iOS.
If you limit the setting to "Only People Sharing This Home," you'll need to manually add people to your Home hub before they can use the HomePod on their own devices.
19. Enable VoiceOver on HomePod (2nd generation)
VoiceOver has long been a fine gesture-based screen reader. With this Accessibility feature, you can hear the description of what is currently going on on the device's screen. What could be music to the ears of the blind and sight impaired is that they can enable and use VoiceOver on Apple's smart speaker, HomePod as well?
To enable it, head into the HomePod settings, scroll down to Accessibility and select VoiceOver.
20. Reset the HomePod's Sound Calibration
The HomePod (2nd generation) can calibrate itself to sound its best, given the current conditions. This happens every time the HomePod is moved, so if you want to force a manual recalibration, simply pick up the speaker and put it down again.
21. Share your HomeKit access for HomePod
Having a HomePod is well and good, but you might want to make sure that other people in your home can take advantage of it, too.
If you're using your HomePod as a smart home hub, you can also add other users in your 'Home' app, allowing them to control the smart speaker and all its paired devices just like you might. You'll practically feel the responsibility slipping off your shoulders.
22. Prevent other HomePod users from affecting your Apple Music recommendations
If you're concerned that other people in your household will skew your Apple Music recommendations by using HomePod to play songs that don't align with your tastes, then there's a setting you'll want to disable as soon as possible. It's called "Use Listening History", and here's how to find it.
Launch the Home app and long-press your HomePod. Tap the Settings button, and then tap the "Update Listening History" option to turn it off.
If it's too late and your recommendations have already been impacted, launch Music on your iPhone. Next, long-press any artists, albums, or songs you don't like, and then tap "Suggest Less Like This" from the context menu.
23. Tell Siri what you like, and what you don't
When a song's playing, let Siri know if it's something you like and Siri will recommend more stuff like it in the future. Just say "Hey Siri, I like this," when it plays something you're into, or "Hey Siri, I don't like this band," if it ever plays something you don't like. Siri will take your taste into account and adjust what music it plays for you based on your likes and dislikes.
24. Set up multiple users
The HomePod (2nd generation) can now recognize individual voices from up to six users, so you always get your own information – like calendars and playlists – when interacting with it.
You should actually get a prompt to set this up automatically, provided you've met certain criteria that Apple has set out here (updating your iPhone to the latest iOS, having Bluetooth and "Hey Siri" turned on, and so on).
To customize how your HomePod interacts with your personally, head to the Home app on your phone, and tap the Home icon, Home Settings, then your home setup and your user profile under People.
25. Rename your HomePod (2nd generation)
You can customize settings for an individual HomePod (2nd generation), including changing its name from the default "HomePod" to something more descriptive, by using the Home app on your iPhone.
To rename your HomePod (2nd generation) – just long press on the device in the Home app, then tap on Settings, then tap on the current title.
26. Understanding HomePod (2nd generation) touch gestures
Along with Siri voice control, you can use gestures to control your smart speaker.
If your HomePod is in reach you can use tap gestures to control it, too. HomePod supports tap and touch for Siri and music playback. Single tap to Play/Pause, double-tap to skip to the next Track, triple-tap to jump to the previous Track, touch and hold to activate Siri, tap or hold the plus symbol to increase the volume, tap or hold the minus symbol to lower the volume.
27. Find songs by their lyrics
Have you recently found yourself singing some song lyrics only to discover that you're unable to remember the actual name of the song they belong to? With Siri on your HomePod (2nd generation), you can quickly search the entire ‌Apple Music‌ catalog using just a short lyric phrase, allowing you to find the song in question and add it to your library or your favorite playlist for safekeeping.
Say "Hey Siri, what's that song that goes…" followed by a line or two to get a match – you can then ask to hear the song straight away as well, if you like.
28. Use your HomePods in multiple rooms
If you have multiple HomePods, you can move with your music or podcast from room to room, play the same music on all speakers and generally control audio in multiple places with ease. Multiple HomePods let different members of your household enjoy different music on different devices.
Go to Control Center on your phone and long press on the music playing tile, and you're able to configure the multiple room setup further.
29. Play Ambient Sounds on HomePod (2nd generation)
To start streaming one of the sounds on your ‌HomePod‌, simply ask Siri.
"Hey Siri, play white noise sounds"
"Hey Siri, play rain sounds.""
"Hey Siri, play fireplace sounds."
"Hey Siri, play forest sounds."
"Hey Siri, play night sounds."
"Hey Siri, play stream sounds."
You can also get ‌HomePod‌ to play a random ambient sound by saying "Hey Siri, play sounds."
30. Update HomePod (2nd generation)
First things first, make sure to update iOS on your iPhone. Updates for the HomePod (2nd generation) depend on the most recent version of iOS on your iPhone.
Open the Home app and tap the Home tab at the bottom. If a software update is available, you'll see this at the top of the Home screen. Tap Update Available.
Alternatively, tap the Home icon on the top left. You can do this from either the Home or Rooms tab at the bottom. Choose Home Settings.
Scroll down and select Software Update.
If you have more than one HomePod, you can view which will receive the update by tapping More. All HomePods in the list will receive the update at the same time.
Tap either Update All next to Update Available or Update next to the HomePod at the bottom and follow the onscreen instructions.
31. Turn off Hey Siri on HomePod (2nd generation)
There's isn't a physical button on the HomePod to turn off Siri like the Echo, Sonos One, and Google Home, but you can still turn off the function if you are worried about Siri listening in on your conversation. To turn Siri off on the HomePod you have to do it via the Home app on your iPhone.
Go to the Home app
Select HomePod speaker in Favourite Accessories
Long press on HomePod icon
Tap Details
Scroll down to Siri
Toggle Listen for "Hey Siri"