Is your iPhone 14 touch screen not working or unresponsive to touch? When this happens, you'll touch the screen and nothing happens, swipes will be ignored, taps don't do anything, and other touch on the screen doesn't register any behavior. It's clearly annoying if the iPhone 14 screen is no longer working and not responding to touch, and it's not subtle. In this article, I'll explain why your iPhone 14 touch screen is not working and show you how to fix the problem for good.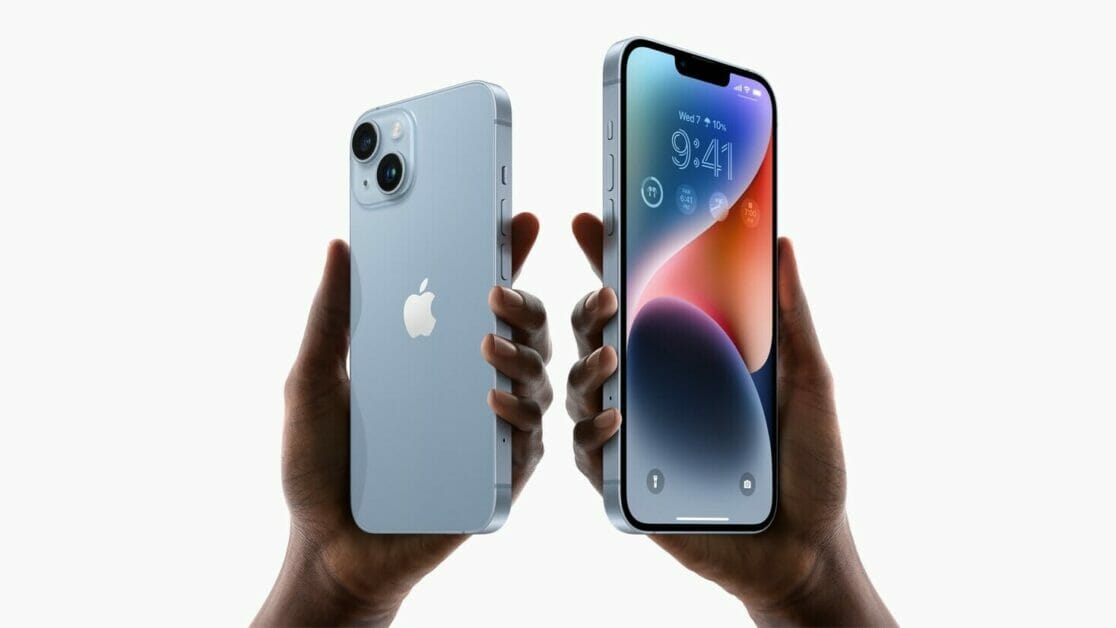 While there are cases where an unresponsive iPhone 14 touch screen calls for professional repairs, there are a number of steps, from easy to advanced, that you can take to get things working again. If your iPhone 14 touch screen is not working, read on for a helpful series of troubleshooting steps that may help to fix the problem.
Note: Information in this article apply to iPhone 14, iPhone 14 Plus, iPhone 14 Pro, and iPhone 14 Pro Max.
Common iPhone 14 touchscreen problems
The following are the most common iPhone 14 touchscreen problems:
iPhone 14 screen not responding to touch
iPhone 14 screen unresponsive, and nothing happens even if you press a physical button
iPhone 14 screen stopped working suddenly even though it was fine a few minutes ago
Bottom of iPhone 14 screen not working
Top half of iPhone 14 screen not working
iPhone 14 screen responds intermittently (irregularly)
iPhone 14 screen responds even when you don't touch it
You touch somewhere, but the screen registers the input somewhere else
What Causes iPhone 14 Touch Screen To Stop Working?
Your iPhone 14 touchscreen can stop working due to hardware issues or temporary software glitches. Here are the main reasons for an iPhone 14 touchscreen not working:
Dust or debris on your iPhone's screen
Moisture on your hands
Obstruction from your case or screen protector
Major temperature changes
An outdated operating system
Interference from your charger or other accessories
How to fix an iPhone 14 Touch Screen that's not working
Here's how to fix an iPhone 14 screen that doesn't respond to your touches, swipes and gestures, and generally isn't working the way it should:
1. Take off your gloves
Most gloves don't work with the iPhone touchscreen (or any touchscreen, for that matter). While there are specialty gloves that are specifically designed to work with touchscreens, test your iPhone by removing the gloves and using your bare fingertips.
2. Thoroughly clean and dry the screen and fingers
In addition, before you try more complicated fixes, make sure your screen and fingers are absolutely clean and dry.
Give your iPhone screen a good look in bright direct lighting and tilt it around a bit to reveal any obvious gunk, oil, residues, liquids, moistures, dried crust or food, or anything else that may be interfering in the screen. In the sunnier weather, sunscreen is another common thing that can get on a screen and make the iPhone 14 touch screen unresponsive or erroneously responsive. You'll want to make sure the iPhone screen is clean and clear of anything that can interfere with the ability to detect touch properly. Wiping it down with a soft cotton cloth is often sufficient to remove anything from the iPhone displays touch screen, but you may need to use a slightly damp (and I do mean slightly, never enough moisture to drip) cloth to remove any debris from the screen, and — this is the most important part — ensure it's absolutely dry. Any water or moisture on the surface of the display can confuse the screen and make it impossible to detect your fingers.
As for your fingers, just make sure they're clean and dry. Wash your hands or your fingers if in doubt and if you have a bunch of gunk on them. Unusually dry skin or callouses generally don't matter and should not cause any issue with the touch screen, though if your hands are wet that may cause issues.
Just make sure the screen is clean, and that your hands are clean and dry.
3. Force restart your iPhone
If you're scratching your head wondering 'why is my iPhone 14 touchscreen not working?', force restarting your phone might be the only solution you need. This may sound like a cliché fix, however, it's often one of the most successful ways to fix an unresponsive touch screen on iPhone 14. Restarting your phone shuts down and refreshes all background services, which could have crashed and led to your issue.
Press and quickly release the volume up button.
Press and quickly release the volume down button.
Press and hold the Side button.
When the Apple logo appears, release the Side button.
Your iPhone 14 should now shut down and restart. Once your device restarts, see if your touch screen is now working. If not, move on to the next solution.
4. Make sure it's not too cold (or hot)
Touchscreens can be sensitive to temperature, and if you are using your iPhone 14 in extreme temperature conditions, such as in freezing temperatures or in blistering summer heat that's over 100 degrees, the touchscreen might misbehave (or other components on the iPhone might start to temporarily fail). Wait until you can use the iPhone in more nominal temperature conditions and see if that solves the problem.
5. Disconnect any accessories
On rare occasions, a malfunctioning accessory or glitchy software can cause the iPhone 14 touchscreen to stop working when there's an accessory connected. The good news is that unlike a computer, there aren't many places to check — just unplug anything connected to the iPhone's charging port, even if it's just a charging cable. It's a good idea to also restart the iPhone after unplugging any accessories.
6. Isolate the app causing the problem
If your iPhone 14 touchscreen only stops working intermittently, it might be that a particular app is causing it the problem.
Closing and reopening the apps on your iPhone 14 can sometimes fix app crashes and minor software problems. To do this: swipe up from the bottom of the screen to bring up the app switcher. Then, swipe up on the app to close it.
It might also help to check if this app has an update available. If the software isn't up to date, the app's software could be encountering bugs causing your iPhone 14 to freeze. Open the App Store and tap on your profile icon in the upper right corner. Scroll down and install any available app updates.
If you tried closing, reopening and updating the app, and your iPhone 14 touch screen still isn't working, try deleting the app and reinstalling it. To do this, press and hold on the app icon and tap Remove App. Next, tap Delete App. Finally, tap Delete to confirm.
7. Remove the screen protector
If you have a screen protector on your iPhone14 — a thin plastic film designed to protect the iPhone from scratches and other damage — it's possible that this is impeding the touch signals from reaching the display panel. Remove the film and try using the touchscreen again.
8. Is the iPhone 14 Touch Screen Cracked? Is the iPhone Touch Screen Damaged? Was the iPhone damaged or dropped?
This is probably obvious from the get-go, but if the iPhone 14 touch screen is cracked it can become unresponsive, partially unresponsive, or just not work at all. Likewise if the iPhone is damaged, it may not work at all, or the touch screen may not work reliably.
If an iPhone has been dropped, it's also possible that internal components came loose, which may cause the touch screen to not be working.
If the iPhone has obvious visible damage and the iPhone 14 touch screen is not working, the damage is likely to be the cause. In such a situation, take the iPhone to an authorized Apple repair center or an Apple store and have them give it a look.
9. Water Accident? Let It Dry
It's important to understand the difference between water-resistant and waterproof. A water accident can permanently damage your iPhone's internals if you leave it on. Thus, in such scenarios, your best course of action is to shut down the device and wait for it to dry.
You might be surprised to know that putting your iPhone in rice is one of the best ways to dry it out if it has been accidentally dropped in water.
10. iPhone 14 touch screen still not working? Perform a Factory reset
If your iPhone 14 has recently stopped responding to your touch and nothing else so far has worked, it's possible there's a serious hardware issue and the phone needs to be repaired or replaced.
But before you investigate that drastic option, you might want to perform a factory reset. This will reset the phone back to the state it was in when you first took it out of the box it'll wipe out all software updates, installed apps, and your personal data. That's not a problem if you have your phone set to perform regular cloud backups, but beware that this could result in the permanent loss of any data since the last backup. Even so, at this point you might not have a lot to lose.
Without the ability to use the iPhone's touchscreen, you'll need to start the factory reset on a computer:
Connect your iPhone to your computer.
Start iTunes (if you are on a Mac running MacOS 10.15 or higher, start Finder instead).
Quickly press these buttons, one after the other: Volume Up, Volume Down, and the Side button.
On a Mac, you should see the option to restore or update your iPhone. Click Restore and follow the directions to perform a factory reset. On a PC, click the Device button in the top left of iTunes. Then select Summary, then Restore, and follow the onscreen instructions.
If you can use your screen in some way, navigate to Settings > General > Transfer or Reset iPhone > Erase All Content and Settings.
After resetting, in rare cases, your iPhone 14 touchscreen will work again.
11. iPhone 14 touch screen STILL not working? Contact Professional Help
If all above troubleshooting methods have failed, it's time to contact Apple support, go to an Apple Store, or visit an Apple authorized repair center. Have them inspect the iPhone touch screen to figure out what's wrong with it, it may need a repair. It may be a hardware problem that is unseen, or it could be some other issue that you overlooked.
iPhone 14 Screen Not Working? These Fixes Should Have Helped
You've fixed the problem with your iPhone 14 and its touch screen is responding again. Be sure to share this article on social media to teach your family and friends what to do when their iPhone 14 touch screen is not working! Did these troubleshooting tips fix your iPhone 14 touch screen issue? Do you have any tips or tricks to resolving problems with an unresponsive or non-working touch screen on iPhone 14? Drop a comment and let us know.