If your iPhone 14 says Searching or No Service in the status bar, we've got the solution in this post. Read on to find out why your iPhone 14 says Searching or No Service and what you can do to fix the problem.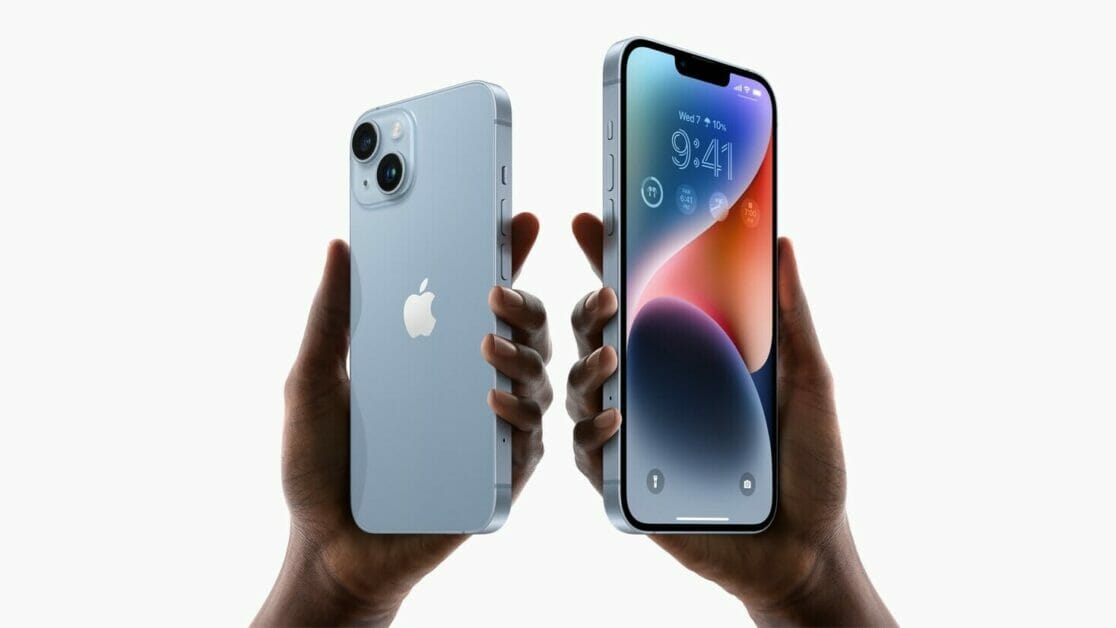 When your iPhone 14 shows Searching or No Service error at the top of the screen you can't make or receive phone calls, send texts, or use cellular data. Not much of a smartphone anymore, so how can you fix the issue? Don't worry, we've got you covered with our troubleshooting guide below.
Note: information in this article apply to iPhone 14, iPhone 14 Plus, iPhone 14 Pro and iPhone 14 Pro Max.
Why does my iPhone 14 say No Service or Searching?
There are many reasons why your iPhone 14 could say Searching or Mo Service. These include:
You're outside of your cellphone carrier's network.
There's a network outage in your area.
There's a problem with your SIM card.
Your iPhone needs a software or carrier settings update.
There's a problem with your carrier account.
Your network settings need to be reset.
Your iPhone is damaged.
How to fix iPhone 14 No Service error
1. Check Your Location
One of the most common explanations for why your iPhone 14 has no service is because it's out of range of its carrier's coverage. Take a moment to consider your physical location. Are you in a remote location or somewhere you haven't used your iPhone before? Is there a chance your carrier doesn't offer coverage in this area?
If you've used your iPhone in this location before, you can go on to the next step. Otherwise, go to your cell provider's website and look for a coverage map. Needless to say, if your current location doesn't have coverage you won't be able to get cell service there.
2. Restart your iPhone
If your iPhone 14 still has no service, it might have experienced a minor software crash that's now interfering with cellular network. Often, turning your iPhone off and back on again can resolve this error quickly. Turn your iPhone off by going to Settings > General > Shut Down, wait a few seconds, and then turn it back on.
3. Turn Airplane Mode On and Off
Switching Airplane Mode off and back on can serve as a sort of quick reset for any glitches that happen when communicating with the cellular network. Go to Settings > Airplane Mode. Try turning Airplane Mode off and on a few times to clear out any signal issues preventing your iPhone 14 from getting service. Make sure to leave Airplane Mode in the off position when you finish.
4. Check For Updates To Your Carrier Settings
The next thing to try if your iPhone 14 still shows "No Service" error is to make sure you haven't missed any carrier settings updates. Carrier settings updates are regularly distributed to iPhones by Apple to keep your iPhone's Cellular service running efficiently. They usually come in the form of pop-ups on your screen when they're released. Generally, accepting these updates is always a good idea.
If you can't remember receiving a pop-up informing you of a new carrier settings update, you can also check for them manually.
Start the Settings app on your iPhone and go to General, then About.
If there are any updates available, the About page will provide a pop up within 15 seconds. If nothing comes up in that time, there are no carrier settings updates available for your iPhone.
5. Test Your SIM Card
Use a SIM Tool or a straightened paper clip, to remove the SIM tray from the side of your iPhone. Test your SIM card in another phone to determine if the Searching or No Service issue is due to a fault in your iPhone 14 or the SIM card itself.
If the SIM card still doesn't work in another device, you'll need to contact your cell provider to order a replacement.
6. Update iOS
Update Your iOS
It's possible a bug in your iOS has caused the Searching or No Service error. To run a software update:
Plug your iPhone into your charger and connect to Wi-Fi.
Go to Settings > General > Software Update.
If a software update is available, tap Download and Install. If a message pops up asking to temporarily remove apps, tap Continue.
If prompted, enter your passcode. The software update will start automatically.
7. Disable Data Roaming
For some iPhone 13 users who were experiencing this problem, switching off data roaming on their devices was able to restore their cellular network.
To turn off data roaming on your iPhone 14, follow these steps:
Start the Settings app on your iPhone.
Tap on "Cellular".
Select "Cellular Data Options".
At the top of the list should be the option for "Data Roaming", with a toggle switch beside it. Turn that off.
8. RESET YOUR NETWORK SETTINGS
If none of the previous suggestions have assisted in solving the iPhone 14 No Service error, you might need to get a little more in depth with your fix. The Reset Network Settings feature on an iPhone deletes all information it's stored regarding wireless services it's accessed. All devices and networks your iPhone's connected to through Bluetooth, WiFi, Cellular or VPN services will be forgotten. Performing this reset can sometimes resolve the iPhone 14 "No Service" error.
Go to Settings.
Tap General > Transfer or Reset iPhone > Reset > Reset Network Settings.
If prompted, enter your passcode. Your iPhone will restart.
When reconnecting to your Wi-Fi, virtual private network, or Bluetooth devices again, you will need to reenter your passcodes.
9. Contact Your Wireless Carrier
If you've tried every tip up to this point and your iPhone 14 no service error persists, it's very possible there's something going on your provider's end. Visit your Cellular carrier's website to find the easiest way to reach out to them. Together, you might be able to figure out exactly what's causing your iPhone 14 to have no service.
Here are the customer Service Contacts for Major Cellular Providers:
AT&T 800-288-2020
Sprint 888-211-4727
T-Mobile 800-937-8997
Verizon 800-922-0204
MetroPCS 888-863-8768
Boost Mobile 866-402-7366
Cricket 800-274-2538
Virgin Mobile 888-322-1122
10. Contact Apple support
If there's nothing wrong from your carrier's end, your iPhone may be physically broken. Take it into your local Apple Store or get support online. Make sure to make a Genius Bar appointment first if you plan to get support in-person!
Easy tips to fix iPhone 14 no service or searching error
We hope the above steps have worked in fixing the iPhone 14 Searching or No Service error. The No Service or Searching problem is a frustrating one, but with our guide, you shouldn't need to worry about it anymore. Tell us which fix worked for you in the comments so we can share them with other readers!