If you have previously set up a VPN connection on Mac but no longer use the VPN service, you may want to delete and remove the VPN from MacOS. Additionally, you may wish to remove a VPN configuration from a Mac that is not needed for a particular purpose, job, or enterprise anymore.
Removing a VPN from the Mac is pretty easy, and if you manually configured a VPN then you'll be happy to discover how easy it is to delete the VPN from Mac especially compared to the manual setup process which is much more complex. In this article, I'll explain how you can completely uninstall a VPN, including its configurations, from your Mac.
Why might you want to uninstall a VPN from your Mac?
VPNs may introduce certain issues or challenges. There could be many reasons why you would want to delete it from your Mac:
A VPN may affect another service's performance, such as Messages, emails, Wi-Fi or FaceTime.
It May slow down your internet connection.
Most VPNs are not free and require subscription fee.
If you subscribe to iCloud , you may be using Private Relay instead of a VPN.
You may want to delete a VPN from Mac to create more storage space.
You may think you no longer need it, and your Mac's built-in security is all you need. Your Mac is pretty secure without a VPN.
Read the instructions below to learn how to delete a VPN from your Mac.
How to delete a VPN on Mac
Removing a VPN from your Mac is straightforward and doesn't take more than a couple of seconds. Here's how to do it:
Step 1: Delete the App
There are two ways for a VPN app to be downloaded to your Mac. You can get it from the Mac app store or from the developer's website.
If your VPN app was downloaded from the App Store:
LaunchLaunchpad on your Mac. You can click its icon in the Dock to open it.
Find the VPN in Launchpad. You can use the search field to find it if you would like.
Click and hold the VPN app until it starts to jiggle.
Click the (x) delete button on the icon.
If your VPN app was downloaded from the Internet:
You can use Finder to delete it. Here is how:
LaunchFinder on your Mac. You can click its icon in the Dock to open it.
In Finder, find the VPN app. It is probably inside the Applications folder. Open Applications and locate it.
Then, delete it by using one of these methods:

Drag and drop it to the Trash bin.
Right-click the app and then select Move to Trash.
Select the app and then press Command—Delete.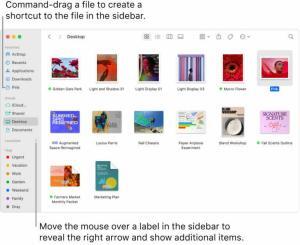 Step 2: Delete the VPN configuration files
If you want to completely remove VPN from your Mac, you need to delete the VPN configurations from your computer. Because if you do not, the anticipated benefit of removing the VPN may not occur. For example, if you want to delete a VPN because you could not download the full version of your photos from iCloud, you may still experience the problem even after deleting the VPN unless you also delete the configuration files. Here is how:
Go to the Apple menu and navigate to System Settings.

From the left sidebar, click Networkand then VPN.

Click the info (i) button next to the VPN.

Then click Remove Configuration. A popup will appear, asking if you really want to remove it. Click Remove again.
Now you have deleted the VPN. Restart your Mac to ensure that your changes take effect, and then you are done.
If you have another method or approach to removing VPN from a Mac, or any particular experience with this, share it with us in the comments below.