Here's how to set up and activate an eSIM on your iPhone 15.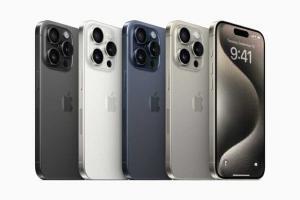 Note: information in this article apply to iPhone 15, iPhone 15 Plus, iPhone 15 Pro and iPhone 15 Pro Max.
Last year, Apple announced its ambitious plans to put an end to the old SIM card by making iPhone 14 the first eSIM-only iPhone… except for those living anywhere outside the US. Despite some rumors suggesting that Apple would expand the eSIM-only iPhone to more countries, the US is still the only country to have the iPhone 15 without a physical SIM tray.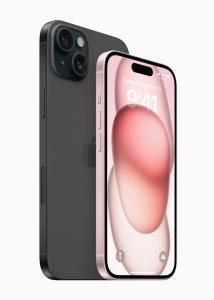 ESIM is a substitute for a physical SIM that's embedded in the phone's circuitry so users can easily swap between SIMs. It also enables people to host more than two SIMs. The iPhone 15 will be able to host up to eight SIMs at once. So, how easy is it to load a new eSIM on the iPhone? It should only take a few steps. Here's how to set up and activate an eSIM on your iPhone 15.
QUICK ANSWER
To set up an eSIM on your iPhone 15, go to Settings > Cellular and tap Add eSIM. From there, you can tap on Set up eSIM. You might be prompted to scan a QR code provided by your carrier or transfer an existing eSIM from your current device.
The process might be a bit more involved with some carriers. Keep reading, and we can help you get your iPhone 15 eSIM set up on some popular network providers. Some require you to contact the carrier support team, and they might push the eSIM to your phone manually. It's also possible to transfer eSIM from iPhone to iPhone, or you can convert a physical SIM to an eSIM. Keep reading to learn all the details.
How to activate eSIM on iPhone 15
Depending on where you bought your iPhone 15, setting up an eSIM can be as simple as powering on your device and following on-screen prompts. You should be in for smooth sailing if you purchased your phone directly from your carrier. However, we'll also dive into some steps you might have to take if you bought your new iPhone unlocked.
Activating eSIM on iPhone 15 during the initial setup
As mentioned, if you bought your iPhone 15 through your mobile carrier, you might not have to do much of anything. Top US carriers like Verizon, T-Mobile, and AT&T support what Apple calls Carrier Activation, so your eSIM might be preloaded on your phone. If that's the case, here's all you have to do:
Swipe up on the welcome screen to start setting up your iPhone.
Select your Wi-Fi network of choice and enter your password.
Wait for the Setting Up Cellular display to appear, at which point the iPhone will activate your eSIM.
Press Continue once you see Cellular Setup Complete.
Activating eSIM on iPhone 15 through the settings app
If you've already owned an iPhone, there is no need to go through the initial setup process. You can simply add an eSIM in the settings.
Go to Settings > Cellular > Add Cellular Plan. Alternatively, this setting could be under Settings > Mobile Data > Add eSIM.
You'll now be asked if you want to Transfer From Nearby iPhone or Use QR Code. Pick what applies to your situation.
How to convert your SIM card to eSIM on an iPhone
Some carriers might support quickly converting the physical SIM to eSIM without having to visit a store. Note: this won't work on a US-based iPhone 15 because it lacks a SIM slot. Here's what to do.
Open the Settings menu and head to Cellular.
Tap Convert to eSIM. If you don't see this as an option, your carrier doesn't support the feature.
If you do see Convert to eSIM, select Convert Cellular Plan.
Tap Convert to eSIM (again).
Once your eSIM activates, remove your physical SIM and restart your iPhone.
Some U.S.-based carriers might have their own appsand sites to easily set up eSIM. Notably, most iPhone models will need to be connected to the internet through Wi-Fi when switching to eSIM, but eSIM-only iPhone 15 sold in the U.S. can be activated without a Wi-Fi-enabled internet connection.
How to set up an eSIM with iPhone 15 on Verizon
How you add an eSIM to a Verizon Wireless iPhone 15 depends on your specific situation. The process is different if you're changing devices in an existing line, or if the line is new. Let's walk you through both methods.
How to set up an eSIM on iPhone 15 if you're switching devices on Verizon
Go to the My Verizon website and log in.
Pick which type of eSIM to activate. For iPhone 15, simply choose the IMEI.
Follow the instructions provided by Verizon.
Set up an eSIM on iPhone 15 if you're adding a new Verizon line
You can use the My Verizon app to enable an eSIM on a new account. This can also be done from the Bring your own device page, where you can become a new customer and set up an eSIM.
Those adding a line can use the Add a linepage on My Verizon. It can also be done from the app.
Activating your eSIM, regardless of the process, simply requires following the on-screen instructions.
How to set up an eSIM with iPhone 15 on AT&T
Adding an eSIM is a bit more annoying with AT&T, simply because it usually requires more involvement from the carrier. Sometimes, you'll have to call and have them set it up manually, if you are simply changing devices. You can also use the Bring Your Own Device AT&T page, but that doesn't always work, depending on your account or device. Regardless of the option, AT&T will have to push this eSIM to your device, and you'll get a notification to activate it.
Call AT&T or access the Bring Your Own Device page.
Once you request an eSIM, AT&T will request the phone's IMEI and EID.
Make sure you are connected to Wi-Fi.
The carrier will push the eSIM to your device. You'll get a notification that says AT&T Cellular Plan Ready to be Installed.
Hit Continue and follow instructions.
How to set up an eSIM with iPhone 15 on T-Mobile
The process is very similar when setting up an eSIM on an iPhone 15 with T-Mobile. You'll need some help from the carrier (or Uncarrier).
Contact T-Mobile and provide the team with your device's EID.
Make sure your device is connected to Wi-Fi.
When T-Mobile support pushes the eSIM to your device, select the notification.
Hit Continue.
Go to Cellular.
You'll be able to see the eSIM activating. The device will be ready soon enough.
How to set up an eSIM with iPhone 15 on Google Fi
Google tends to be up-to-date on all technologies, so it's no surprise that their setup process for activating an eSIM is so simple. All it takes is downloading the app and following instructions.
Of course, you'll need a Google Fi account, so go to the website to sign up if you haven't. Make sure to opt in for eSIM activation.
Download and launch the Google Fi iPhone app.
Sign into your account and follow the instructions.
Hit Get Started to begin eSIM activation.
If you have a second device you can use, use it to go to the Quick Setup page and follow the instructions to get a QR code.
Go to Settings > Cellular > Add eSIM > Use QR Code.
Scan the QR code provided to you by Google Fi.
If you don't have a secondary device handy, select Don't have a computer?.
Follow the instructions to finish the eSIM activation.