Is your iPhone 14 overheating? Learn why your device is getting too hot and how to cool it down properly.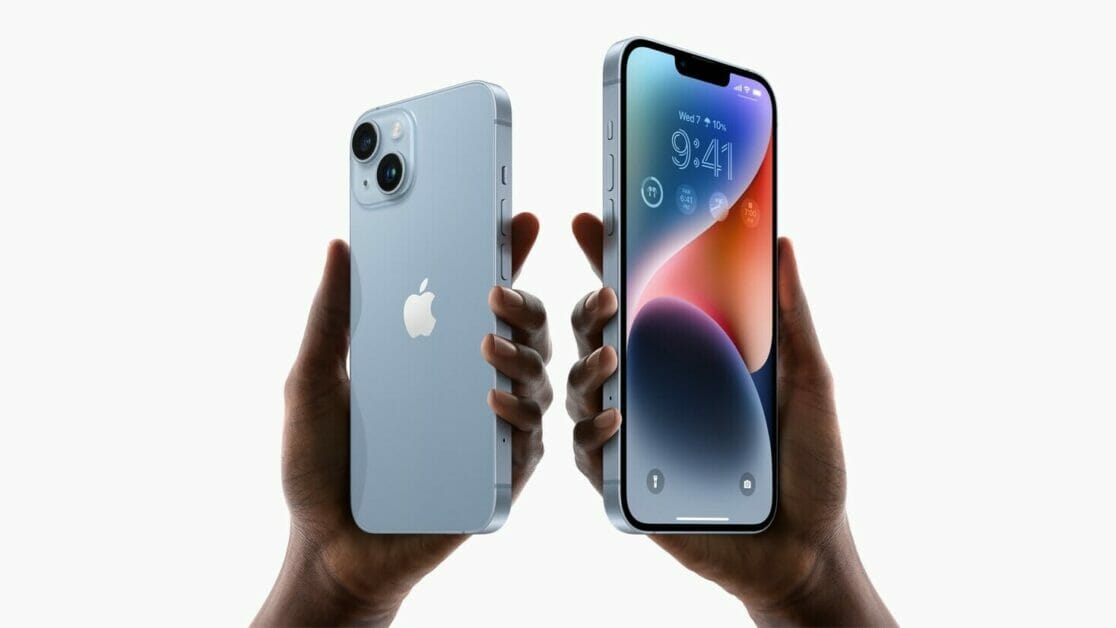 iPhone 14 is a beast in its own right. The top-of-the-line specs here are complemented by the robust A16 Bionic chip that excels both in terms of speed and efficiency. That means the iPhone 14 is well-equipped to take on everything from video streaming to high-octane gaming to extensive web browsing. But that is not to suggest Apple's iPhone 14 is immune to problems. Recently, several iPhone 14 users have reported overheating issues, wondering why the devices are becoming so hot frequently. If you are facing the same problem, try out these 14 tips to fix iPhone 14 overheating issue.
Note: information in this article apply to iPhone 14, iPhone 14 Plus, iPhone 14 Pro and iPhone 14 Pro Max.
Before we take a look at the methods to fix the iPhone 14 overheating issue, let's first dig into the problem and reveal what could be the cause!
So, What Could be the Cause of the iPhone 14 Overheating Problem?
Now, we'll take a look at some of the possible causes behind an overheating iPhone 14 or what can be considered as overheating.
On the other hand, if you find your iPhone 14 getting hot or getting an alert for overheating without using your phone, you should be concerned and try to cool it down.
Coming to the reasons for iPhone 14 overheating, there are a few things that could be the main culprits.
Keeping your phone at high brightness
Charging and using your phone at the same time
Leaving your phone in a car too long when it's too hot outside
Leaving your phone in direct sunlight for too long
Using processor intensive features for too long, such as a graphics-intensive game or GPS
Setting up your phone for the first time or restoring it from a backup
Buggy Apps
Defective charging accessory
If your new iPhone 14 is suddenly overheating, you need to be concerned. In that case, keep reading and check out our tips for cooling down an overheating iPhone 14.
How to fix iPhone 14 Overheating Issue
When your iPhone 14 is overheating, you need to cool it down as soon as possible. Otherwise, you may face significant hardware damage.
But you don't have to look any further. We have listed some of the best iPhone cooling tips below. Let's check them out.
1. Is Your Case Heating Up Your iPhone 14?
If you are scratching your head wondering"why is my iPhone 14 heating up?" If you keep your device in a case, this could be the reason. Many cheap and bulky cases lack a heat dissipation design. As a result, they tend to cause overheating issues. A good case is important for your device's physical protection and also its temperature. Instead of buying a leather case or a bulky one, you should buy a case which will ensure that your iPhone gets the air it needs to remain cool. Leather tends to trap the heat inside and so do many other similar materials. Invest in a good quality hard shell or rubber case, which will give your device a cooler look while keeping it cool.
2. Unplug the Phone and Reboot
If your iPhone 14 is overheating while charging, you need to unplug the device and then reboot it.
3. iPhone 14 Overheating When Charging? Check Your Charger Cable
If your iPhone 14 is overheating while charging, you can try using a different charging cable. Charging cables are a bit fragile and they are prone to damage. Especially if you've been using that particular one for a long time.
A damaged cable may be responsible for an uneven power supply which may be causing the iPhone 14 to overheat. It can also damage the battery permanently.
So, you can use a different cable for charging. If the problem is still there after replacing the cable then at least you can be sure that the issue wasn't cable-related.
Also, make sure you use the original accessories. If it is a third party charger or cable, make sure it's Apple certified.
4. Turn the brightness down.
This should be pretty obvious, the higher the brightness of your iPhone the more power it is going to require and the hotter the device is going to get. You should keep the brightness of your iPhone down to an acceptable level and you will be surprised with the difference. Screen brightness does not increase the temperature to a paramount level but it does raise the normal temperature, so your device will never be cool to begin with.
Brightness can be controlled through the Control Center on the iPhone using the brightness toggle or through the Display & Brightness section of the Settings app. It's a good idea to turn on the auto-brightness setting to make sure your screen isn't overly bright in darker rooms by default, but some manual adjustment may be necessary in brighter rooms and in the sun. Launch Control Centre and drag the Brightness slider to the bottom.
5. Hard Reset Your iPhone 14 to Fix Overheating Issue
Whenever I come across a common/miscellaneous iOS issue, I make sure to try out a hard reset on my iPhone. More often than not, it helps me troubleshoot the issue. Considering how reliable this method is, I suggest you give it a shot to fix the iPhone 14 overheating issue.
Press and release the volume up button. After that, press and release the volume down button. Next, hold down the side button until you see the Apple logo on the screen. Once your iPhone 14 has rebooted, try using it for some time to check if you have got the better of the overheating issue.
6. Disable Bluetooth and Reduce Camera Use
Stop using Bluetooth for too long or at least, turn it off when you are not using with it. Some people have the habit of leaving Bluetooth activated on their iPhones.
This habit is bad for the battery. Bluetooth is battery hungry and in some cases, prolonged use is known to overheat iPhones.
The second culprit is the camera. There are multiple forums dedicated to this particular issue. Now, if you are someone who takes one or two photos now and then, you shouldn't be worried.
However, the problem appears if you are spending too much time capturing long videos. So, if you are doing something similar, you need to limit your camera use.
7. Close Performance-draining Applications
When the internal temperature of your iPhone 14 is getting out of hand, you need to keep the performance-draining apps in check.
These are the apps that push the processor to the brink and by doing that, consume too much battery. Focus on the games on your mobile and streaming apps like Netflix.
Try not to play games for too long. Most importantly, close the apps when they are not in use. Otherwise, it will continue to run in the background, consume battery and make your iPhone 14 hotter.
Swipe up from the home bar and hold along the middle of the screen to access the app switcher. After that, swipe up on an app card to quit the app.
8. Update All Apps and Remove All the Storage-Hogging Files
It's no secret that outdated apps are problematic. They tend to crash unexpectedly, freeze every once in a while, and play a key role in slowing down the device. Besides, their power-hungry nature works as a catalyst in triggering overheating issues on iPhone 14. So, make sure apps are always updated to the latest version.
If any apps haven't got the update for a while, delete them as they might be behind this issue. That aside, I would also recommend you optimize the storage of your iOS device by cleaning up all the storage hogging files. Cluttered storage causes the device to become sluggish, and that invites two other major problems, including unexpected battery drain and overheating.
iOS lets you automatically update apps. So, if you often forget to update apps on your iPhone, be sure to use the automatic update feature. Go to Settings app > App Store. Now, turn on the switch right next to App Updates. Besides, you can also choose to update apps manually. To do so, navigate to App Store > your profile. On this screen, you will get the option to update one app at a time or update all apps at once.
Before removing the clutter on your iPhone 13, head over to Settings app > General > iPhone Storage. Here, you can check out the breakdown of how the storage has been consumed on your iPhone 14. Also, take a close look at all the apps and the amount of storage each one uses on the device.
Once you have checked out the storage consumption, clean up the redundant files and useless screenshots. Additionally, make sure to delete all the apps that you hardly use.
9. Update iOS
If your iPhone 14 is still overheating and none of the solutions mentioned above work in resolving this problem, the issue might be due to a software bug. Apple releases software updates quite frequently to fix bugs and also enhancing the overall performance. So, there is a high chance that the software update may help fix the iPhone 14 overheating problem.
Navigate to the iPhone Settings and tap on General. Select Software Update.
If an update is available, tap on Download and Install.
10. Use Wi-Fi whenever possible
Using Wi-Fi demands less power when compared to being on cellular data. Keeping Wi-Fi on at all times will help in preventing iPhone 14 from overheating.
11. Disable Background App Refresh
Though background app refresh may not seem to have a direct impact on the iPhone 14 overheating issue, it does trigger the problem behind the scene. The continuous background app refresh kills more battery. And when the battery is forced to do the heavy lifting due to excessive power consumption, overheating issue crops up.
Head over to Settings > General > Background App Refresh. . Now, you can either completely turn off background app refresh on your iOS device or allow only a few important apps to refresh in the background. I would suggest you turn it off right now. If that resolves the iPhone 14 overheating issue, you can allow some important apps to refresh in the background later.
12. Stop Continuous Location Tracking
This is another feature that causes iPhone 14 to overheat. If the location services are turned on, your iPhone will consistently update the location of the iPhone, thereby generating a lot of heat. To fix it, go to Settings > Privacy & Security > Location Services. . Now, turn off the Location Services switch to disable it altogether. If you don't want to disable it, allow only specific apps to track your location. For better control, iOS offers three options to choose from:
Never: Prevent an app from using your location data.
Ask Next Time When i Share: Force an app to ask you every time it needs to track your location.
While Using the App: Allow an app to access your location only when you are using it.
13. Reset All Settings
Another tip to help fix the iPhone 14 overheating issue is to reset all settings. There is a possibility that the issue lies in the settings that you are not familiar with and hence, it would make sense to reset all of them. Do note that when you reset your device, iOS only removes the existing settings, including Wi-Fi and website settings. All of your apps, media, and data will remain secure, so you don't need to worry about losing anything.
To do that, go to Settings > General > Transfer or Reset iPhone > Reset and then tap on Reset All Settings. . Now, input your device passcode and hit the Reset All Settings again to finish. This should definitely help fix the overheating issue on your iPhone 14.
14. Restore iPhone as New
If nothing else works and the iPhone 14 overheating issue is persistent, you can hard reset your device to clear any potential errors that might be persistent due to a corrupt file. Once you reset your iPhone, all of your data and settings will be deleted and your device will be as good as new. However, be sure to create a backup of your data before you proceed with this step. Head over to Settings > General > Transfer or Reset iPhone > Erase All Content and Settings.
iPhone 14 still overheating? Contact Apple Support
If none of the solutions mentioned above work in fixing the overheating issue on your iPhone 14 or iPhone 14 Pro, contact Apple Support without any delay. There could be hardware issues with your device. There is a high chance that the battery is at fault. So, it would be apt to contact the tech support and get the problem sorted out at the earliest.
Tips and Tricks to Troubleshoot iPhone 14 Overheating Issue
Well, that's all there is to it! Hopefully, you have found the fix to the overheating issue on your iPhone 14, iPhone 14 Max, iPhone 14 Pro, or iPhone 14 Pro Max. I'm curious to know the solution that worked in helping you troubleshoot the overheating issue on your iPhone 14. Is it the simple hard reset or the software update or replace the faulty charger that has worked for you? Be sure to let me know your feedback. Besides, if there is any related question running in your mind, let us know in the comments section.