Looking to get an iPhone for cheap? Here are some useful tips for saving the most money when you buy an Apple iPhone.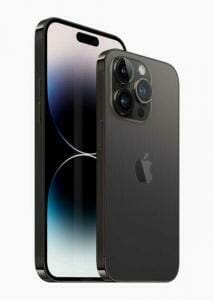 Apple's iPhones are some of the best phones you can buy. But they're also pretty expensive. A few tips and tricks can help the smart shopper figure out how to get an iPhone for cheap.
Here are seven ways you can save, as recommended by our experts.
1. Specify Needed Features and Set a Budget
Once you start looking for deals, it's easy to get "deal blindness." That's when you end up spending a few hundred dollars more for more storage space, or getting a Pro model instead of a standard models just because you found a good deal on the Pro. Remember, the best deal available isn't necessarily the perfect choice for you.
Before you start looking around, ask yourself which iPhone you should get. You should also figure out what specifications you need. Write down the reasons you want those particular specifications or features. For example, "I want an iPhone Pro model because of additional camera features."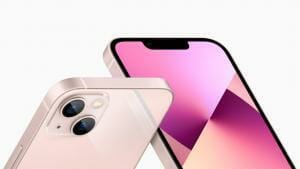 Similarly, before you start, figure out a budget. Write down why you have chosen that budget, and how flexible you can be with it.
These two reminders are crucial because the moment you see deals, you'll be tempted to spend a little extra or buy more than what you need. But the smart shopper knows that the phone itself isn't the only part of the iPhone experience. Instead, you could spend that money on other items like the AppleCare Plus.
2. Buy Preloved And Still Usable iPhones
The next tip is for those content with getting a pre-loved gadget: buy a second-hand iPhone. You might be pleasantly surprised by the quality and range of pre-owned iPhones available, from brand-new to lightly used. Apple iPhones are made of premium materials. It's well-known that iPhones hold their resale value because of this, so it's safer to buy a refurbished or used iPhone compared to other smartphones. Generally, your options come down to one of three choices.
Buy from Apple's official refurbished store: Apple takes faulty iPhones returned by owners, fixes them up, and sells them as refurbished units. Since they're not brand-new phones, they come with a discount that puts them at 10-20 percent lower than the retail price. These refurbished units are tested extensively and Apple guarantees they will work as efficiently as a new model. They're also backed by a one-year warranty.
Buy used and tested iPhones from resellers:Some stores purchase used iPhones from owners, fix them up and run extensive tests, then resell them. These stores offer their own warranty, not Apple's. These are significantly cheaper than official refurbished iPhones from Apple.
Buy used iPhones directly from owners: This is the riskiest option, and we recommend avoiding it. There is no warranty offered, and you're on your own if you get scammed. iPhones are expensive products, so it probably isn't worth the risk. The upside is that you'll probably get the cheapest deals this way.
When buying second-hand or refurbished iPhones, testing the device thoroughly before striking a deal is essential. Here are some important questions to ask when checking a pre-owned iPhone for sale:
Does it turn on immediately?;
Does it still have a passcode enabled?;
Is the previous owner's private information wiped out?;
Do the speakers and microphone work fine?;
Are there any dead pixels on the display?;
What's the maximum battery capacity?;
Is there visible physical damage that may hinder performance?; and others.
These questions are important to ask while checking a pre-owned phone for sale. Securing a low-cost iPhone is your goal but ensure its performance and quality match the price.
3. Put Up Your Current Phone For Sale or Trade
If you already have an iPhone, you can either get a trade-in deal when buying a new iPhone or sell it online yourself. While it might be hard to part ways with your reliable sidekick, selling or trading in your current phone could dramatically reduce how much you're going to pay for your next iPhone's.
Trading in your old device directly with Apple or through mobile carriers could knock off hundreds from your new phone's price tag. Private sales on platforms online are viable options where you might fetch a higher price too.
Remember to follow the checklist above when selling or trading your phone. Your potential customer may also be looking for a great deal and won't want to pay so much for a half-decent device.
4. The Best Deals Aren't Always at the Apple Store
You can purchase an iPhone from an Apple Store retail outlet or Apple's online store, but expect to pay the sticker price. However, if you buy from an authorized Apple reseller like Amazon, you'll often find discounts. For example, you can get an Apple iPhone for less than the retail price.
A different approach is to visit your mobile carrier, especially if you're worried about encountering stolen or blacklisted iPhone units.
Mobile carriers compete for your attention and loyalty. They're frequently releasing sweet deals and enticing promos, which could make your iPhone purchase less of a financial sting.
Such deals may include contract sign-ups, trade-in offers, or even free devices with specific plans. Research thoroughly, compare offers, and don't hesitate to negotiate. You might land a deal that makes your iPhone dreams more affordable.
5. Subscribe To Payment Plans
Once you've found a promo from your carrier, subscribe to a payment plan. It's a savvy choice for those reluctant to pay a lump sum upfront. Apple and some carriers offer monthly plans that spread the payment cost of your new iPhone over several months or even years. These plans include benefits like warranties and free annual upgrades.
Remember, though, to read the fine print carefully. Although the monthly instalments might seem manageable, consider the long-term cost, which could be higher than buying outright.
6. Get An Older Or Smaller Model
To keep costs down, consider an older or smaller model. With each iPhone iteration, older models tend to drop in price, but they still pack a solid tech punch. An older model could be your best bet if you don't need the latest camera or the fastest chip.
Similarly, smaller models like the iPhone SE or the Mini versions offer the full iPhone experience at a smaller price. They come with impressive features, snappy performance, and a compact design.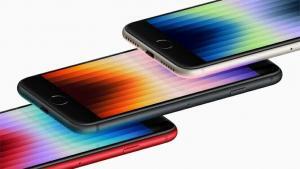 7. Buy at the Right Time
If you buy a new phone, you certainly won't want to see a new model released a week after your purchase. Thankfully, Apple is generally quite predictable when it comes to new iPhone releases, so it's easy to predict when the new model will hit shelves.
The MacRumors Buyer's Guide has always-up-to-date information that provides a snapshot of:
Number of days since the current model was released
Average number of days between models
Number of days between all recent releases of that product line
Rumors about the new product and what features it will have
Ratings: Buy Now, Neutral, Caution, Don't Buy
Once you know when the new model will release, make a decision on whether you want to wait or not. Typically, the current models in a product line drop in price after the new models come out. So you can stick to your original budget and buy the new product, which saves money on upgrading later. Or you can buy the previous-gen model and save a few hundred dollars.
If you're after the features, consider the models that are only a few years old. In fact, there are older models that can run the latest iOS version – allowing you to enjoy the newest Apple features with a slightly cheaper device.
Get A New iPhone For Less
Owning an iPhone doesn't necessarily mean emptying your wallet. You have multiple ways to save money on your next iPhone purchase; these tips are some of the most effective. The crucial factor is understanding what works best for you and your budget.
The next time you're eyeing the latest iPhone, remember: a savvy purchase could save you a pretty penny without compromising your tech cravings. Now, isn't that a fantastic deal?