If you want to know the best uses of mac mini, you have come to the right place. In this article, I'll explain the best uses of Mac mini in 2023.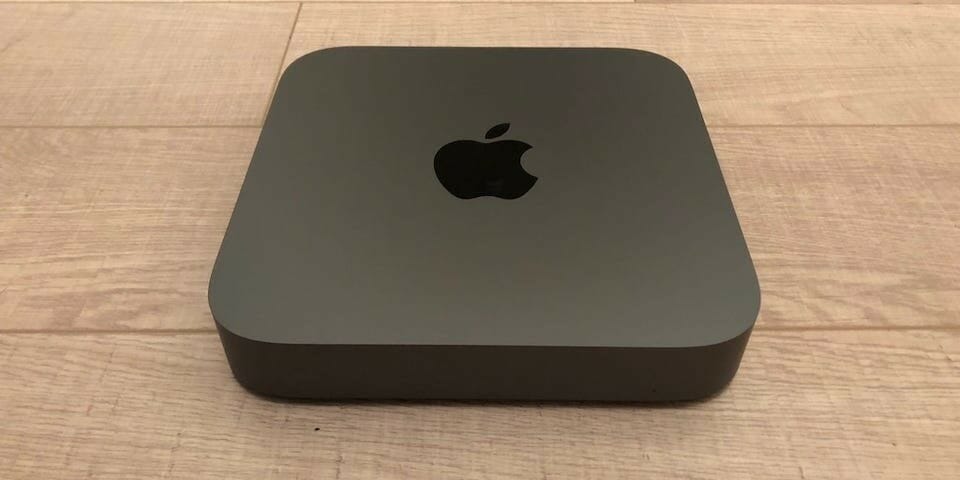 Like desktop computers, Mac mini are present in all areas of our lives. Companies, businesses, banks, schools, universities, and homes, in all these contexts the raw data is transformed into value and substantial knowledge. From Engineers to Doctors, Students, Teachers, businessman, and government organizations they all use Mac mini to carry out various tasks – entertainment, online earnings, and office work. If the uses of Mac mini are for good purposes then it is a blessing for humans.
What Is a Mac mini?
The Mac mini is a small desktop computer created by Apple. What makes the Mac mini different from a MacBook Pro or iMac is that it's shipped without an accompanying screen, keyboard or mouse. However, one should not underestimate the power bundled into this tiny machine.
Mac minis are gaining popularity for both leisure and professional purposes. Unlike other small devices, such as netbooks or tablets, Mac mini rarely sacrifices computing power in its attempt to be more portable. You can do some incredible things with a Mac mini.
So what is Mac mini used for? Why would you buy a Mac mini instead of a MacBook Pro or iMac? Read on to learn the reasons they are becoming a highly-sought-after computing option in 2023.
Best Uses of Mac mini
Want to make sure you're getting the most from your Mac mini device? The following are some of the best uses of Mac mini in 2023:
#1: Entertainment Center
The mac mini can be an amazing source of entertainment at home. You can watch movies, videos, listen to some music, play video games and chat with friends and family using this device. If you are at home and feel bored, you simply need to turn on your Mac mini and start watching some movies or start listening to music. Or if you enjoy playing games you can play video games on your Mac mini for entertainment purposes. If you want to chat with friends and family you can start chatting while staying at home via the internet.
The Mac mini ships with most of the software you need to listen to audio or play videos. Additional third-party software and services such as YouTube and Hula increase its range of uses. Apple includes these features because the mini still makes an incredible master of entertainment content. You do have to purchase a separate screen, keyboard and mouse or track pad, however. The heft storage space and plenty of RAM options, as well as the powerful processor, ensure that you can play and store any content you want.
#2: A Computer for the Professional on the Go
If you are a graphic designer, engineer, music producer, developer or freelancer who require serious computing power without the restrictions of a typical desktop computer, Mac mini is a great choice. The above occupations typically require a robust desktop computer for managing varied and demanding tools. As such, you have to make tradeoffs: buy a powerful but costly and not so portable iMac or iMac Pro, if you can afford it, or buy a MacBook Pro with portability but performance restrictions. The Mac mini offers performance and portability, but lacks a display, making it a good compromise for some users.
Lack of portability can be a huge drawback for creative professionals, as collaborating with clients outside of a typical working environment is becoming very popular. The added mobility – when necessary – of the Mac mini solves this problem, as long as a monitor is available. Mac mini is incredibly easy to carry around. It won't take up more room than a business folio or academic binder.
#3: Set up digital signage with the Mac mini
The Mac mini has already found a niche in the world of small business, both as an IT data system and as a more affordable alternative to more expensive Macs. Businesses can use the Mac minis for digital signage. By turning screen into a digital sign, businesses can pre-schedule and setup content to show on digital screen including company updates and announcements, emergency alerts, presentations, event listings, office directories and more.
If you're invested in the Apple ecosystem and want to deploy more digital signage players, the Mac Mini is the best choice. Mac mini is capable of handling all content without limits and support multiple 4k displays. The Mac Mini is a very powerful iOS device suitable for digital signage to all types of businesses. While the Mac Mini might appear costly to set up, it will be able to handle all types of content with ease.
These are the best uses of Mac mini
Mac minis are commonly used in a variety of settings, such as at work, in education, for playing games, listening to music, digital signage, web browsing, accessing emails, for personal multimedia, and general home computer use. You can use Mac mini to store information, data, and multimedia content, upload, and download information from the web, scan all types of content across different input devices and much more. And therefore, we recommend it to our readers.