Live Activities is a great way to keep track of real-time updates from your iPhone's Lock Screen. But what happens when Live Activities doesn't work the way it should? In this article, I'll explain why Live Activities is not working on your iPhone and how to fix Live Activities when it's giving you trouble.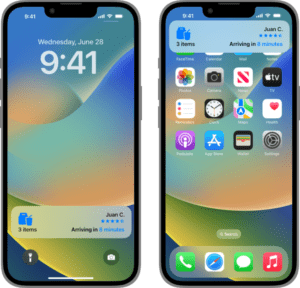 With iOS 16, Apple added a feature called Live Activities as part of a broader update to notifications and the lock screen. Live Activities are animated widgets that give real-time updates to notifications on your Lock Screen and in the Dynamic Island on an iPhone 14 Pro and 14 Pro Max. The feature allows for live sports score updates, flight tracking, timers, music playback, Uber journey updates, and more.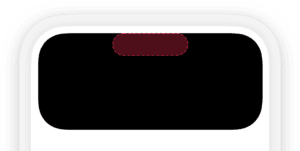 These interactive notifications give an added layer of context to your device and also work seamlessly with the iPhone 14 Pro's Always On Display to make an incredibly useful feature that gives you the information you need at a glance. On the 14 Pro and Pro Max there is the added benefit of the Dynamic Island integration which sees Live Activities minimized into the notch at the top of the screen. Unfortunately, Live Activities is not working in iOS 16 for some iPhone owners. To help you with this, we've listed the Troubleshooting steps to fix Live Activities issue on iPhone running iOS 16 or later.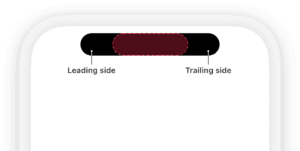 So, Why is Live Activities Not Working on My iPhone?
There are a number of reasons why Live Activities is not working as expected on your iPhone. Here are some of the main reasons:
Poor internet connection
Lack of support
Wrong configuration
App restriction
Random software glitch
A hidden bug
Best Tips to Fix Live Activities Not Working on iPhone Running iOS 16 or Later
IfLive Activities is not working on your iPhone, follow these troubleshooting steps to fix the problem:
1. Make Sure Your iPhone is Running iOS 16.1 or Later
Apple did not include the Live Activities feature in the initial release of iOS 16. To access Live Activities, you'll need an iPhone running iOS 16.1 or later. Therefore, make sure your device is running the supported version of the software.
2. Make Sure Live Activities is Enabled
Next, you'll need to make sure Live Activities can access your lock screen. To do this:
Launch Settings
Tap Face ID & Passcode
Enter your passcode to continue
Scroll down to "Allow Access When Locked" and make sure Live Activitiesis toggled on.
3. Make Sure The App Supports Live Activities
The next important thing that you should do without fail is to make sure that the app supports Live Activities. Apps that comes pre-installed on the iPhone that support Live Activities, updates in the Dynamic Island, or both, include:
Clock (for timers)
Maps
Music
TV
Voice Memos.
News
An extensive list of third-party apps also support Live Activities. Here are some noteworthy third-party apps that support Live Activities:
Social Media: Apollo for Reddit
Sports: FotMob
Workout: SmartGym
Productivity: Subjects
Diet: Plantry Meal Planner
Travel: Uber
4. Enable More Frequent Updates for Live Updates
The iOS 16.2 update tweaked Live Activities, allowing you to be notified more frequently with the feature. So, If Live Activities is not working properly on your iPhone, check this setting to make sure you're seeing the most up-to-date information available. Follow these steps:
Open **Settings **and scroll down to a supported app you want to get more frequent updates for.
Select Live Activities.
Toggle on the switch next to** More Frequent Updates**.
5. Restart Your iPhone
Sometimes, your iPhone acts up for no apparent reason. Most of the time, a simple reboot can eliminate these glitches that cause temporary malfunctions.
When Live Activities is not working, try turning off your iPhone and turning it back on to fix the problem.
To turn off iPhone SE (Second Generation), press and hold the Sleep / Wake button (the power button) until "slide to power off" appears on the display. Using a finger, swipe the red power icon from left to right to turn off your iPhone.
If you have an iPhone XR or newer, press and hold the side button and either volume button until "slide to power off" appears on the screen. Swipe the power icon from left to right to shut down your iPhone.
To turn your iPhone back on, press and hold the power button iPhone SE (second generation) and newer, or the side button (iPhone XR and newer) until the Apple logo appears in the center of your iPhone's display.
6. Restart The Problematic App
Similar to restarting your iPhone, closing and reopening an app can give it a fresh start if the app crashed or experience a software issue.
To close out of an app on iPhones with a Home button, double-press the Home button to open up app switcher on your iPhone. Then, swipe the app up and off the screen. You'll know the app is closed when it no longer appears in the app switcher.
If you have an iPhone without a Home button, swipe up from the very bottom of the screen to the center of the screen. Hold your finger in the center of the screen until the app switcher opens. Swipe any apps up and off the top of the screen to close them.
7. Check Your Internet Connection
When Live Activities updates don't appear on your iPhone, you should check that your network connection is active and stable. Try visiting a few websites in your browser to make sure the pages load.
If your browser or other apps can't access the internet, chances are that your Live Activities issue is network-related.
Troubleshoot Cellular Data Issues on Your iPhone
For cellular connections, turn off cellular data and turn it back on. Alternatively, enable Airplane Mode and disable it after a few seconds. You'll find both of these options in the Control Center on your device.
Doing either of these should help restore your iPhone's cellular connection from a temporary issue.
Even if Cellular Data is on, apps still needs access to use your data. Open Settings and tap Cellular. Scroll down to find the app in question and then turn on the toggle for it.
If the problem persists, see our guide to speeding up a slow mobile data connection. Make sure you still have an active data plan and haven't run out of data. Reach out to your cellular carrier for further support with this.
Troubleshoot Wi-Fi Connectivity Issues on Your iPhone
When trying to fix an issue on a Wi-Fi connection, rebooting your router helps most of the time. However, if your iPhone's connection on a Wi-Fi network is still slow or unstable after a power cycle, see our guide to fixing slow Wi-Fi connections.
Disabling Your VPN Could Help
Since VPNs change both your cellular and Wi-Fi connections, they can interfere with real-time update delivery. For example, if you're using a free VPN for your iPhone, try disabling it, then check if that fixes the Live Activities issue.
You can disable a VPN connection from the provider's app or go to Settings > General > VPN & Device Management > VPN to disconnect it.
8. Be Sure You Have Enabled the Wi-Fi Assist
Wi-Fi Assist is a pre-installed feature on iPhones and cellular iPads that automatically switches to cellular or mobile data whenever you are receiving poor internet connectivity. This ensures that you can continue using Live Activities when your Wi-Fi network is congested or slow.
Wi-Fi Assist is enabled by default, so you don't have to do anything to take advantage of it. However, if you're not able to use this feature, then follow the steps below to enable it:
Go to Settings > Cellular or Settings > Mobile Data.
Scroll down and tap the slider for Wi-Fi Assist.
9. Allow the Apps to Use Your Location Data Without Any Hindrance
Certain apps (like Uber and Google Maps) needs access to your location in order to give you accurate information. Therefore, turn on Location Services and Location Access for Live Activities to work properly.
In the Settings app, tap Privacy & Security, then tap Location Services. Make sure Location Services is on, and the app in question is set to While Using the App.
10. Check Your Date & Time Settings
Incorrect Date & Time settings can cause a variety of problems on your iPhone, as they can make your iPhone think it's in the past, future, or a completely different time zone. Life Activities require correct date and time to function properly. Head to Settings -> General -> Date & Time. Make sure your iPhone is set to the correct Time Zone, and that the date and time are correct.
We recommend turning on the switch next to Set Automatically if it isn't already. This will help reduce the possibility of an issue with your iPhone's Date & Time settings in the future.
11. Disable Low Power Mode While You Are Using Live Activities
Low Power Mode aka the built-in power saving mode automatically reduces background activities in order to extend the battery life of your device. While it's well-thought-out, you should disable it as it may be coming in the way.
Go to the Settings app on your iPhone -> Battery and then turn off Low Power Mode.
12. Disable Low Data Mode
There are various settings on your iPhone that control cellular data usage. Specifically, you may want to check your iPhone's Data Mode setting. To allow the Live Activities feature to function smoothly, be sure to disable the Low Data Mode setting on your iPhone.
Open Settings on your iPhone and select Cellular.
Tap on** Cellular Data Options. Here you can tap on Data Mode** and select either **Allow More Data on 5G **or Standard (but not Low Data Mode).
13. Hard Reset Your iPhone
With it comes to fixing common problems, a hard reset is very reliable. So, if Live Activities is still not working on your iPhone, you should try to force restart your iPhone without fail.
Press and quickly release the volume up button. Then, press and quickly release the volume down button.
After that, hold down the side button until you see the Apple logo on the screen.
14. Turn Off/On Airplane Mode
It's worth pointing out that Live Activities requires a strong and stable internet connection to work properly. Airplane mode is very handy when it comes to troubleshooting network-related problems.
On iPhone with Face ID: Swipe down from the upper-right corner of the screen to bring up the Control Center.
On iPhone with Touch ID: Swipe up from the bottom edge of the screen to access the Control Center.
Tap on the Airplane mode icon to turn it ON. Then, wait for a few seconds and then tap on Airplane mode to turn it off.
15. Update Your iPhone
There's a chance that a software bug has messed up your iPhone's Live Activities feature. When you have system issues like this, it's always smart to download and install the latest software update for your iPhone.
Go to Settings > General > Software Update to see if there's an update available. And if there is, tap Download and Install and walk through the process to update your device.
16. Update Your Apps
Sometimes, the problem is not with your iPhone but the apps themselves. If Live Activities is not working while using a particular app, it may be a bug that can be fixed with an update.
Go to the App Store, type the app name in the Search tab, and hit Search. If there's an update available, you'll see an Update button next to the app's name.
17. Check if TikTok is down
The other reason why Live Activities might not be working on your iPhone is that the app in question might be down. In that case, it's not just you who is experiencing problems. We recommend visiting DownDetector, which provides 24h volumetric data on the most reported issues.
18. Delete The App And Reinstall It
The idea that you should delete the app from your iPhone and redownload it from the App Store is the first thing most technicians will instruct you to do. It's the "unplug it and plug it back in" school of thought, and a lot of the time it works.
I think it's a good place to start too, but I don't want to get your hopes up. Ask yourself, Is Live Activities not working on all of my apps, or is it a problem with just one app?"
If Live Activities isn't working with only one of your apps, there's a good chance that deleting the app from your iPhone and reinstalling it from the App Store will fix the problem.
**If Live Activities isn't working with many of your apps, I don't recommend you delete and reinstall all of them, because it's probably a waste of time. **Instead, we'll have to address the underlying cause, which is the iPhone's operating system (iOS).
To delete the problematic app, press and hold on the app icon until the menu appears. Then, tap Remove -> Delete App -> Delete.
To reinstall the app, open the App Store and tap the Search tab in the lower right hand corner. Type in the name of the app, then tap the cloud icon with an arrow pointing down to reinstall it.
19. Enable background app update from app settings
If you've turned off background app updates for an app, you may not receive timely updates. To fix the issue, you should enable the "Background App Update" option from the app settings.
To do this, follow these simple steps:
Open the Settings app on your iPhone.
Select the app in question from the list.
Enable the "Background App Refresh" option.
20. Reset Network Settings
If Live Activities still isn't working on your iPhone after you've reinstalling the app, it's time to troubleshoot for a more significant software issue. When you reset network settings, all of your Cellular, Wi-Fi, APN, and VPN settings are restored to factory defaults. After resetting the network settings, it'll be like you're connecting your iPhone to the internet for the very first time.
To Reset Network Settings on an iPhone, go to Settings -> General -> Transfer or Reset iPhone -> Reset -> Reset Network Settings. Then, tap Reset Network Settings when the confirmation pop-up appears.
After tapping reset network settings, your iPhone will restart. When your iPhone turns back on, the network settings have been reset!
21. Reset All iPhone Settings
Is Live Activities still not working on your iPhone after all the above fixes? At this point, you should try resetting your device's settings. Doing this will restore your iPhone's settings to factory defaults, hopefully fixing whatever is affecting the Live Activities feature.
Go to Settings > General > Transfer or Reset iPhone > Reset > Reset All Settings. Select Reset All Settings on the prompt.
Remember that resetting your iPhone's settings puts all options back to the default. This means you'll have to connect to Wi-Fi networks again, re-configure Bluetooth devices, adjust your privacy settings, and more. However, your data isn't affected by this.
22. Exit the beta program
If you are using a beta version of an app and facing the "Live Activities" issue, try exiting the beta program and reinstalling the stable version from the App store.
Similarly, if you are running beta software on your iPhone, it could well be the cause of the problem. Therefore, remove the software beta and go back to the Sstable version.
Fixed Live Activities Not Working on iPhone in iOS 16 or Later
We hope this article has helped you resolve the "Live Activities not working" issue on your iPhone. Try the above solutions one by one until the issue is fixed. If you have any further queries, feel free to drop a comment and let us know. Don't forget to share this article with your friends and family to show them how to fix Live Activities if it's not working on their iPhones!