While a virtual private network (VPN) is a great way to protect your privacy and security online, it's not designed to defend you against hackers in all situations. We explain how and when a VPN can help to protect your Mac from hackers.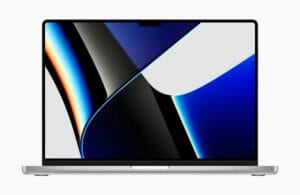 Connecting to public Wi-Fi networks, such as those found in coffee shops, airports, and other public areas, is incredibly risky.
All it takes is one hacker connected on the same network and they can easily spy on all your activity.
In this guide, we've put together everything you need to know to use a VPN to protect your Mac from hackers.
What Is A VPN?
VPN stands for 'virtual private network—a tool that protects your internet connection and privacy online. It does this by creating an encrypted digital tunnel between your computer and the internet, protecting your online identity and hiding your IP address (which is a series of numbers that identifies a device or network).
Another way to understand a VPN is to picture it as an outer packet that ensures your data stays secure inside the packet. This keeps the data safe during transfer.
A VPN also allows you to use public Wifi hotspots safely. It's a buffer against the nasties of the internet, and you'll certainly be better off with a VPN on your Mac than without. But will it protect your Mac from hackers?
We explain below the ways a VPN can – and can't – have your back against hackers, and the different kinds of cyberattacks you can experience when being hacked.
What hackers can a VPN protect your Mac against?
A VPN can quite literally block your IP address from everyone. Governments, hackers, or anyone else spying on you as you navigate the web.
A VPN works by changing your IP address and encrypting your online activity. There are certain forms of hacking, then, that the best VPNs are reliable in protecting you against where hackers require your IP address. These include:
Remote hacking: Attempting to gain access to your system through all devices connected to your Wi-Fi, this is done through your IP address. However, when connected to a VPN, your IP address is concealed with all your browsing data instead tied up in another server, leaving you untraceable.
Man-in-the-Middle attack: Targeting you at the point before connection, here a hacker goes through the network you're connected to, circumvents the weak encryption in place, and intercepts your data.
DDoS attack: Commonly mentioned when it comes to gaming, a hacker will flood your network in order to slow down and even get you kicked off your network. Once again, the hacker needs your real IP address to do this.
It's worth noting if for whatever reason a hacker already knows your IP address, a VPN can't protect you against these kinds of attacks, and you should instead speak to your Internet Service Provider.
What hacking attacks are VPNs less well equipped for?
It's fair to say hackers can be scarily sophisticated these days – whether targeting Macs or any other internet-connected devices – and a lot of internet safety can come down to common sense and being extra vigilant. This much is true when it comes to malware and phishing, where the fundamentals of a VPN's IP spoofing abilities don't offer the same realm of protection. That's because this comes down to the websites you choose to visit, and avoiding clicking on certain links in dodgy emails, or downloading dangerous files.
That said, a lot of VPN providers go the extra mile to equip users with features that can tackle these safety concerns.
Can a VPN on my Mac protect me against hackers?
Essentially, yes. It does this by creating an encrypted digital tunnel between your Mac and the internet, protecting your online identity and hiding your IP address.
Please Note: while a VPN offer a stronger connection that makes you less susceptible to particular hacking approaches, it's not a foolproof way to protect your Mac from external dangers infiltrating your device.
The best thing to do to protect yourself is to remain vigilant and avoid clicking on suspicious links or attachments from unknown users.
For more complete protection, you should equip your Mac with antivirus and firewalls for more comprehensive protection against online threats.
Make sure you shop around, and be a little wary of free VPNs as they may not be as secure.
Which VPNs Are the Most Secure?
When trying to track down a VPN service to use on your Mac, start by thinking about why you need one in the first place.
For example, if you're using free Wifi in the cafe a lot, then maybe it's a good idea. Alternatively, if you work from home and don't want your browsing history to be trackable, particularly if you work in a sensitive industry, such as banking, accounting or media, then it may be worthwhile.
A VPN also means you don't have to worry about content restrictions if you're using your mac to conduct research online, for example.
Also consider whether the VPN is free, or is offered via a subscription service. You should also check if you can contact the provider with any questions. You can read online reviews of VPN online.
Conclusion
So, to wrap things up, does a vpn protect your Mac from hackers? Essentially, yes. A VPN is a great way to keep anyone unwanted from accessing your data.
VPNs offer top-tier encryption protection, making your online activity practically impossible for hackers to observe. It will also keep your real IP address hidden, making it harder to target you in a cyber attack.
Like most elements of the big wide web, VPNs aren't all built the same, and they are still capable of being hacked.
VPNs protect your privacy online so you cannot be targeted or discriminated against based on location. It is important to note that you can also still be susceptible to phishing scams and being infected by malware whilst having a VPN, so it is vital that your Mac is current with all software updates and that you have a reputable antivirus/anti-malware software installed.