In this article, I'll discuss the importance of a VPN for remote workers.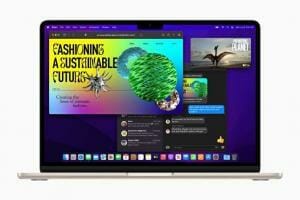 The business world has seen massive changes in the last few decades, mostly due to the internet going mainstream and other new advances in modern technology.
Thanks to the internet, MacBooks, iPhones, iPads, and other similar tools, a lot of employees can now work remotely, whether that means being able to access their company's resources from home or while traveling.
The last decade has also brought a surge in the number of freelance workers, which has allowed modern companies to employ the best experts even if they are scattered around the world.
Of course, while working remotely is quite convenient, and provides greater flexibility, there are still issues with this approach and some problems that companies and their employees need to keep in mind, such as security and privacy.
On average, someone tries to hack a computer every 39 seconds. This is why remote workers need to use a VPN to protect themselves.
In this article, we'll explain five importance of a VPN for remote workers.
Remote workers — What are the problems?
As you know, working remotely revolves around accessing the company's resources and database from afar, which means that there is a constant stream of data traveling from the company to the remote worker.
This is when the firm's sensitive information is at its weakest, and regardless of how much money the company spent on its own security, if its remote workers are vulnerable, the sensitive data could still leak and end up stolen by online criminals.
Working remotely is done in two ways these days:
Employees can access the company's resources from their own computer
They use a screen-sharing app to connect to their computer at work and control it from afar
In both cases, the information traveling between the employee and the company is vulnerable, and that connection needs to be protected.
A similar issue can be found when it comes to freelancers, who are often hired by firms or private clients for all kinds of work, which can sometimes be sensitive.
As such, freelancers also need to secure their connection to their clients and prevent this data from getting into the wrong hands. Fortunately, a VPN is a solution for both situations.
What is a VPN?
A VPN, or virtual private network, is a tool that helps to keep your online activity private and secure. When you connect to the internet through a VPN, your traffic is routed through a secure server operated by the VPN provider.
With that in mind, here are 5 benefits of a VPN for remote workers.
Importance of a VPN for remote workers
1. Avoid Data Throttling
Data throttling is when your ISP (internet service provider) decides to slow down your internet speed intentionally. As a remote worker, you're most likely working from home or a café using a private network supplied by a local internet service provider (ISP).
ISPs usually throttle the bandwidth of their users during congestions or whenever they deem necessary. This action leads to a slow internet connection, significantly affecting a remote worker's efficiency and productivity.
Using a VPN on your Mac, your IP address will be hidden, effectively getting you around these throttling measures. This means you never again have to worry about your internet being slowed down intentionally while you are working.
2. VPNs Make Connections More Secure
Remote workers often do a lot of their business online. Whether you're accessing your banking info, tax records, or any other sensitive information, you want to make sure your data isn't being leaked.
The most important way a VPN will help you stay safe online is by securing this information, whether in public or at home.
As a remote worker, you may at times find yourself working in public places such as airports, libraries, shared workspaces, hotels, or your local coffee shop. You'll need to connect your Mac to a public Wi-Fi in such areas given that personal hotspot is much slower.
However, these public hotspots are not often secure and are usually an easy target for hackers preying on unprotected MacBooks. A VPN allows you to use public Wi-Fi networks on your MacBook securely and without worrying about hackers in public places. As such, with a VPN, you can take advantage of public networks and get the work done in time wherever you are.
3. Get Around Internet Restrictions
Being a remote worker allows you to work from any part of the globe. You can travel to a different country and work from there as you enjoy your vacation. However, several websites and services are often blocked in some countries due to geo-restrictions.
Some of the reasons why these measures are necessary include; government censorship, copyright laws, security concerns, and monetization strategies, among other individual preferences. For example, if you work or live in countries like China or Russia, you may not be able to access internet basics like Gmail or Twitter.
Not being able to access a particular resource or service due to geo-restrictions can negatively affect your productivity. For some remote workers, accessing geo-restricted content is the primary reason to use VPN on a Mac. A VPN will help you to bypass any geo-blocks by making it appear that you are in a different location altogether.
Even if you aren't living in a totalitarian state, geo-restrictions and firewalls can hinder your productivity. If you live in another country, you may not always want to be redirected to a website in a foreign language. A VPN can adjust your location so that you can get your preferred version of these websites. Furthermore, have you been in a hotel that has an erroneous firewall stopping you from getting work done? A VPN can tunnel through this firewall and let you work in peace.
4. Manage Other remote workers efficiently
As an employer, you may sometimes outsource tasks to remote workers. This happens when you're overwhelmed with work or seeking niche professionals for a particular task.
While outsourcing enables you to find specific talents for improved outcomes; it comes with its fair share of security challenges. Outsourcing gives cybercriminals new avenues for launching their attacks. For instance, hackers can intercept unencrypted connections and steal passwords, as well as sensitive information shared between you and the remote worker.
With a VPN, however, you can efficiently manage remote workers and ensure top-notch security. A VPN makes it possible to centralize and manage remote access by enabling the remote workers to access vital resources over the public internet as if they were plugged into a secure private network.
In summary, VPNs, especially cloud-based VPNs, facilitate better management of remote workers. Your remote workers can simply install the software on their devices and start working right away with minimal cyber threats.
5. Cost-Effectiveness
There are a lot of benefits to being a remote worker. One of the most important is that it allows you to live anywhere. But living abroad can bring with it a lot of extra costs. A VPN can sometimes help you cut down on those. But how?
Many companies base their prices on where you live. A flight, a piece of software, or a phone call can all have different prices depending on where you live. By altering your location with a VPN, you can do away with price discrimination and bring down the costs of living abroad. So if you often use Skype to call home, you could use a VPN so that you appear in your home country, effectively bringing down the per-minute price of that call.
It's also worth noting that VPNs are a cost-effective way of achieving internet security. Compared to other internet security tools such as firewalls, Smart DNS and access control, VPNs are much more cost-effective plus offer a smoother onboarding process.
With a starting price of around $4.00 per month, you can get an effective VPN and enhance your productivity. A few dollars a month barely scratch your wallet, especially when dealing with internet security and enhanced productivity.
What to look for in a VPN for remote workers?
When it comes to choosing a VPN, it can be a difficult task, even when it comes to picking a service for private use, even more, when you pick a VPN for work.
Even so, that doesn't make it easy, as there are hundreds of VPN providers around the world, and without knowing what it is that you are looking for, picking one is a dangerous gamble.
Fortunately, there are easy ways to determine if a service is good or not, and all you need to do is make sure that it has the right features by carefully studying its website in detail.
Things that you should look for include:
1. No-logs policy
Above everything else, ensure the remote work VPN you're using on your Mac doesn't keep logs.
It wouldn't do to go through all the trouble of securing your connection only to have all that sensitive data stored on the VPN servers.
This is why you should check the service's privacy policy and terms of service, and make sure that all data that gets stored on its servers is deleted after your session is over or not collected at all. Fortunately, all major VPN services do this, so finding one that respects user privacy should not be difficult.
2. Fast speeds
Having good speeds is crucial as well; otherwise, your work will suffer. You need your data to properly flow back and forth, without delays, jams, and similar problems. This is particularly important for freelancers, who often work with images, videos, audio files, and the like.
3. Strong privacy & security features
Since privacy and security are the main reason for using a VPN in the first place, you should ensure that your VPN does a proper job at protecting your data stream. Since this is of such large importance, you should go for the best right away, and look for services that use **OpenVPN **security protocol and 256-bit AES encryption.
This encryption has never been broken, and the protocol is the best in the industry, apart maybe from some custom-made solutions that some services have developed themselves.
In addition to that, ensure that the VPN you are using has a DNS leak protection, a kill switch, perhaps even split tunneling and auto-connect options. The existence of these features will ensure that you are dealing with a proper, serious VPN service and that** you won't lose data in case of VPN malfunction**, or have it leak without your knowledge.
Finally, ensure that the VPN is located in a privacy-friendly country to avoid any online surveillance by the government or some other entity that might find a way to request that the VPN hands over your details, or force it to start recording your logs.
4. Large server network
A large server network is always a desirable feature when it comes to VPNs. Most of the time, these are used for unblocking geo-restricted content, bypassing censorship, and alike.
This may come in useful in some situations, as mentioned, but for remote workers, the best use of a large server network is connecting to nearby servers, which will increase your internet speed even further.
Basically, the closer the server is, the lesser the distance that data needs to travel, and the quicker the response, so keep that in mind.
5. Large device coverage
Also, you need to ensure that the VPN you plan on using has a lot of dedicated apps that cover all systems and devices that you may need. There is nothing worse than discovering that the VPN you have paid for doesn't have an app for your device or OS.
This is usually not a problem, as most VPNs already cover Windows, iOS, iPadOS, Mac, and Android, with many also having a dedicated app for Linux. However, if you happen to pick the one that doesn't cover it, and you are a Linux user, that might make it completely useless for you.
6. Money-back guarantee
Lastly, check the VPN's money-back guarantee. Nearly all VPNs have it, and all the good ones definitely feature one, but the length may differ from one provider to another.
Money-back guarantees are important, as you may discover that your VPN doesn't work quite well only after you have been using it for a while. It may not have servers in the necessary locations, or it might be too slow for your needs.
It might simply not be user-friendly enough, or you may notice that your connection is constantly breaking up. No matter what the problem ends up being, you should have the ability to switch to a different provider without having to pay twice, so make sure that you get a good, long money-back guarantee that will give you enough time to test the service.
A VPN Is a Great Fit for Your Remote Work
From preventing data throttling to enhancing internet security and better managing employees, a VPN is indeed a great fit for your remote work. The digital age has numerous online security challenges, especially with the growing threat of malware and phishing attacks.
With such threats, companies, as well as remote workers, should now, more than ever, be concerned with cybersecurity. As a remote worker, a VPN enhances your productivity and ensures your online activities are secured.
The future of remote work and VPNs is promising. With companies moving towards a more flexible and remote workforce, the demand for VPNs is expected to rise further. For Mac users, VPNs will continue to be a significant tool that guarantees online privacy, security, and unrestricted access to resources, thereby facilitating a more efficient and productive remote work environment.