Streaming your favorite shows, movies, and music has never been easier, particularly if you're a Mac user. However, you might sometimes run into geo-restrictions or want to prioritize your online security and privacy. In such cases, a Virtual Private Network (VPN) can be your savior. This comprehensive guide details the reasons to use a VPN when streaming on a Mac.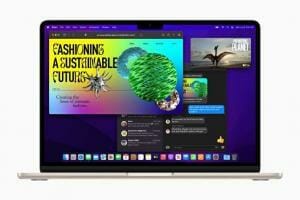 WHAT IS A VPN?
A VPN (virtual private network) is a tool used to protect your internet traffic and keep your identities private online. As you connect to a secure VPN server, your internet traffic goes through an encrypted tunnel that nobody can see into, including hackers, governments, and your internet service provider.
The VPN servers make it possible to stream your TV services and tap into local stations on your Mac when you're traveling. Your device's IP at home is used to let the streaming services know where you are and that you're allowed to watch local channels.
When you travel out of your viewing area, the IP address changes to the one used by the WiFi network you connect to. Later when you attempt to watch your favorite movies on your Mac, the IP address tells where you are and will result in content being locked down. This is known as geo-locking.
Connecting to a VPN server in your home area gives you an IP address that you can then use to log into your streaming accounts and watch live TV or the latest dropped episodes on your Mac.
A streaming VPN keeps you in the know of the best shows you're watching now, even if you are traveling for business or pleasure outside of your viewing area. By connecting to a VPN server in the location of your streaming service address, you won't have to wait to know what happens or have it spoiled before you can watch it yourself. Here are 5 benefits of using VPNs while streaming movies and TV shows on your Mac.
Why use a VPN when streaming on Mac?
Here's why you need a VPN to safely stream your favorite TV shows and movies from anywhere with your Mac:
1. Watch geo-restricted sites like BBC iPlayer
While some streaming services are available globally, there's a huge amount that are geographically locked to just one country – such as BBC iPlayer, Hulu, and many more.
Some are free-to-watch while others are paid-for, but if you're outside of the service's covered region, the result will always be the same – access blocked. For those on trips abroad, this can be a real pain, especially when you're paying for a service.
This simplest way to get around this is to virtually change your location by using a VPN.
Just connect to a server in the country where the streaming service is available, then head to the website (or open the app). The site should think that you're in your country of choice, and you'll be able to stream whatever you want, wherever you are.
2. Watch Netflix content from other countries
Netflix offers completely different libraries to users in different countries. The reason why Netflix catalogs differ from country to country is simple: copyright law. Movie studios have different contracts in different countries, so it's possible that one series may be available in one country but not in another.
A Netflix VPN changes where the service thinks you are in the world by spoofing your IP address and encrypting your data. This lets you watch your favorite shows no matter where you are.
To use a Netflix VPN, just connect to a server in the country you want to watch exclusive content from. It's the same process whether you're globetrotting, or just trying to watch something from back home when you're abroad.
In practice, this means if you're in the US but want to access shows only available on Netflix's UK or Canadian libraries – or just about anywhere else – you can hop on the appropriate server and gain access to a whole other catalog. The same works in reverse. In the UK and want to get American Netflix? A VPN can do that too!
3. Watch exclusive live events from around the world
While most sports fanatics are looking forward to their favorite games, broadcasters often black out local games. That's because TV broadcasters buy the rights to stream local games, so you either have to purchase the TV package or go watch the match live.
Luckily, these issues are easy to bypass with a high-quality VPN.
. Depending on what you want to watch, the best streaming VPN should be able to access the streaming sites and services you need, such as MLB.tv, NFL Game Pass, and NBA League Pass.
4. Improve Buffering Issues
Since streaming services are so popular, it's not unusual for the bandwidth to get overloaded and cause buffering issues. A VPN can help circumvent this, ensuring a smoother viewing experience.
5. Avoid network throttling
Streaming Netflix or using gaming in high definition on a Mac uses up a lot of bandwidth. To keep things moving, ISPs may throttle, or slow internet service in order to allow users to at least keep accessing the sites they need to, even if the experience is slower. In fact, a lot of ISPs have a monetary incentive to throttle specific types of content. And that means that an ISP needs to know what content you are looking at in order to throttle it.
A VPN encrypts all the information that goes between the server and the receiver, and hides it from your ISP. An ISP cannot legally slow all your traffic to all sites, and if it doesn't know where your traffic is going, it can't slow any of it.
When using a VPN, the ISP can't distinguish between HD streaming and simple web browsing. That means you won't experience throttling, and you can enjoy high-quality, smooth streaming experience on sites such as BitTorrent, YouTube, **Twitch **and Usenet.
6. Stream on restricted networks
Some networks – like schools, offices and Wi-Fi on public transport – limit usage to browsing only. If you want to watch some Netflix or even listen to music on Spotify on your Mac, you may well find any and all apps blocked.
By using a VPN, you can hide your activity from the ISP, and access anything you like, anywhere. We're not necessarily advocating watching Netflix at work, but with a VPN you've certainly got the option…
7. Stay more private when streaming
When streaming online content, your Mac connects to a web server. In the process, it exchanges information that could be intercepted by cybercriminals, your Internet Service Provider (ISP), or even government agencies.
A VPN will provide an encrypted server and hide your IP address from corporations, government agencies and would-be hackers. A VPN will protect your identity even if you are using public or shared Wi-Fi, and your data will be kept private from any prying internet eyes. With a VPN, you get an enhanced level of privacy, letting you stream your favorite shows worry-free.
How to use a VPN for streaming on your Mac
The first thing you'll need to do is sign up to a quality VPN.
Make sure you're signed in to your streaming site of choice. Signing in when connected to a VPN has proven problematic in our testing, so make sure you're ready to go before you connect. Once you're signed in, close the tab.
Launch your VPN, and connect to your chosen server.
Open the streaming site in your browser.
Search for your chosen TV show or movie.
Enjoy!
What if it doesn't work?
On rare occasions, even the most reliable VPNs can have issues with accessing streaming content – especially with Netflix. If you find this happening to you, there are a couple of things to try.
First of all, test out a couple of different servers in your chosen location. Some VPNs allow you to select certain cities, while others automatically connect you to the best server. In any case, this 'turn it off and on again' approach often remedies any issues.
If you're still having problems, it's time to contact your VPN provider. Most of the top VPNs have a live chat feature, so just open that up and get chatting to a member of the team. They should be able to point you in the right direction, and should have up-to-date info on the best servers for each particular streaming service.
If all else fails, most VPNs also offer a 30-day money-back guarantee. If you're within that period, you're well within your rights to request a refund, and try a different VPN.
Final Thoughts On Using A VPN on Mac While Streaming
Being unable to watch the content you want on a streaming service you pay for just because it's restricted to a certain country is frustrating. Therefore, it's definitely important to consider using a VPN on your Mac while streaming.
With the right VPN, you can continue to surf the internet on your mac and stream content while remaining anonymous to your ISP without fearing someone may be able to access your private information.
You'll also be able to make the most out of your streaming experience by gaining access to geo restricted content.