Thinking about choosing a VPN for your Mac but don't know where to start? Here's what you need to check before signing up to a VPN service.
A VPN is an invaluable way to protect your privacy, but choosing a VPN provider is an exercise in trust. You are handing over access to much of your online data to a third party, so you need to be sure they will protect your information and not misuse it. If you're new to using a VPN, it can be tough to know which providers are reputable.
Fortunately, there are steps you can take to check out a VPN provider before making a commitment. In this article, I'll show you how to assess a VPN provider, so you can see for yourself whether they are worthy of your trust and your money.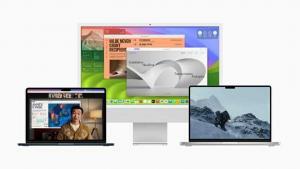 What Is a VPN on an Mac?
A virtual private network, or VPN, sets up a secure and encrypted pathway between your Mac and the internet. A VPN server can be used to reroute your internet traffic, which will disguise your IP address and keep your online activities private from hackers, ISPs, government agencies and other third parties.
Why should I use a VPN on Mac?
Many Mac users have come to believe that macOS as a whole is an incredibly secure platform. That may be true to an extent, but vulnerabilities still exist. More obviously, these vulnerabilities may not exist in macOS themselves but rather third-party apps that implement poor code.
Using a VPN on an Mac offers several benefits:
Enhanced privacy and security: VPNs encrypt your internet traffic, making it unreadable to anyone who may try to intercept it. This includes hackers on public Wi-Fi networks, ISPs monitoring your browsing habits and government surveillance.
Bypass internet censorship: VPNs enable you to bypass internet censorship and access blocked websites by connecting to a server in a different country. This can be useful for accessing georestricted content, such as streaming services or news websites that are not available in your region.
Prevent online tracking: VPNs help protect your privacy by hiding your true IP address, making it difficult for advertisers and other third parties to track your online activities and build a profile based on your browsing habits.
Secure data transfers: Using a VPN on your Mac is particularly important when transferring sensitive information, such as when conducting online banking or accessing confidential business files. The encryption provided by a VPN ensures that your data remains secure during transmission.
Improved network performance: In some cases, using a VPN may improve network performance by avoiding ISP throttling or congestion on heavily used networks.
---
How To Choose the Best Mac VPN
An Mac VPN can protect your privacy on the go and at home. Here's what you need to know about choosing the best one.
Essential VPN Features
Strong encryption: Get a VPN with industry-standard encryption protocols such as OpenVPN and WireGuard for better security and privacy.
Number of Servers: For convenience, you want a VPN provider with plenty of servers for you to connect to.
Strict no-logs policy: No-logs policy assures that the VPN provider doesn't store any info on your internet usage, making it impossible for them to share your data with other people.
Kill switch: This feature automatically severs your device from the internet if the VPN connection disconnects, ensuring there are no data leaks.
DNS leak protection: DNS leak protection safeguards your DNS queries, keeping your browsing activity private and secure.
IPv6 leak protection: This feature prevents IPv6 leaks, which can expose your real IP address and compromise your privacy.
macOS Compatibility and Multi-Device Use
Most Mac VPNs also work on other Apple devices such as iPhones, iPads and iPod Touch. Additionally, many VPN providers offer apps for non-Apple products, including Android and Windows devices, allowing you to secure multiple devices under a single subscription. However, some providers have protocols built for specific devices (for example, hide . me has Bolt for Windows).
Pricing
Users should expect to pay for premium VPNs on a subscription basis, typically monthly or annually. Standard Mac VPN rates are around $7 to $10 per month if paid month to month, but users can save significantly by opting for longer-term plans. Annual and multi-year subscriptions often come with considerable discounts, lowering the average monthly cost.
There's usually no difference in pricing for computer VPNs compared to mobile as most VPN providers offer multi-platform support within the same subscription plan. However, additional features such as a dedicated IP address, which provides you with a unique IP for enhanced privacy and access to certain services, may come at an extra cost.
To reduce VPN costs, you can:
Look for promotional offers or seasonal discounts provided by the VPN provider.
Choose a longer-term subscription plan, which often comes with a lower average monthly cost.
Compare various VPN providers to find the best balance between price and features.
Give the VPN service a test run with a free trial or a money-back guarantee.
Keep an eye out for special deals, such as student discounts or referral programs that offer rewards for bringing in new customers.
Don't always go for the cheapest option–consider value, features, security performance and customer support when choosing a VPN for your Mac.
Speed
When evaluating VPNs, it's essential to consider the average download and upload speeds they offer to ensure an optimal browsing experience. Speed is crucial for a variety of online activities, such as streaming video, online gaming, video conferencing and file transfers. Fast speeds provide a seamless internet experience, while slow speeds can lead to buffering, lag and a frustrating user experience.
Fast VPN Speeds
A fast VPN should provide download speeds of at least 50 Mbps and upload speeds of 20 Mbps or more. These speeds are generally sufficient for most online activities, including HD video streaming and large file downloads. Faster speeds mean better user experiences, especially for those on high-speed connections.
VPN Throttling and Speed Reduction
It's important to note that using a VPN can sometimes result in slower internet speeds. This is because your data must travel through the VPN server, which can add latency and decrease speed. The level of speed reduction largely depends on the VPN provider, server distance and network congestion.
Some VPNs also implement bandwidth throttling, intentionally limiting users' connection speeds to manage server load or encourage users to upgrade to a higher-priced plan. However, many top-tier VPNs prioritize providing fast and stable connections without throttling.
To maintain fast speeds while using a VPN, consider the following:
Choose a VPN with a large server network: A VPN with a vast server network can distribute user traffic more efficiently, reducing the likelihood of server congestion and slow speeds.
Connect to a nearby server: The closer you are to the VPN server, the lower the latency and the faster the connection. Selecting a server in your country or a neighboring country can help improve speeds.
Use a VPN with WireGuard or similar protocols:WireGuard is a cutting-edge VPN protocol that offers faster speeds and improved performance compared to older protocols such as OpenVPN and IKEv2. Many top VPN providers now support WireGuard or have developed their own high-speed protocols.
Test different servers: If you're experiencing slow speeds, try connecting to a different server. Some servers may be less congested or offer better routing to your destination, resulting in faster speeds.
Check your base internet speed: Your VPN speeds can't exceed your base internet connection speed. Ensure you have a fast internet connection to make the most of your VPN's capabilities.
Customer Support
Quality customer support is crucial when using a VPN. Look for providers with various support channels including email, live chat and ticket systems. Support that is 24/7 ensures you can receive assistance at any time, while comprehensive knowledge bases and FAQs can help you troubleshoot common issues independently.
What's next for VPNs and macOS?
Discussions around VPNs will continue to occur so long as security is in the forefront of user's minds. Until Apple rolls out its own VPN, users will have to rely on their own intuitions on which to pick from.