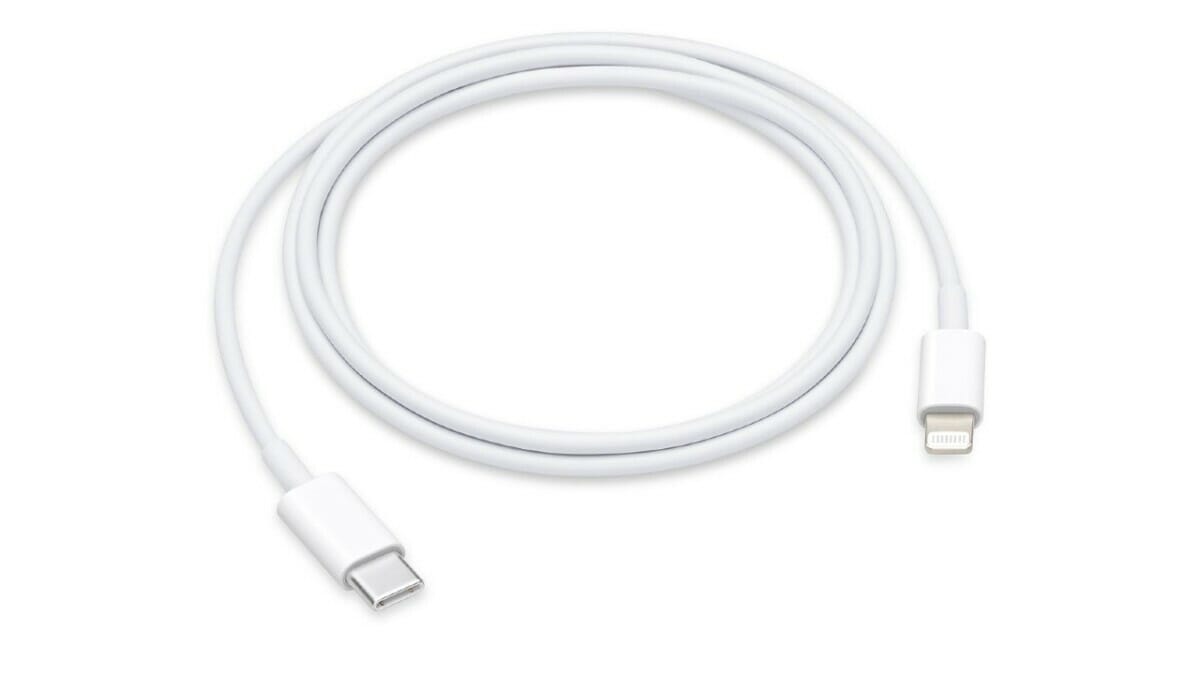 Having iPhone 12 mini charging issues? Follow these tips to figure out why and get it working again.
You probably don't think much about the process of charging your iPhone; just plug in the cable and walk away—that is, until one day your iPhone won't charge and you're left scratching your head thinking "wait a second, my iPhone isn't charging?".
Fortunately, you don't have to immediately rush to an Apple Store when this happens because the problem could have one of many simple explanations. More often than not, most iPhone 12 mini charging Issues can be solved at home.
Common iPhone 12 mini Charging Issues
Here are the most common iPhone 12 mini charging Issues:
iPhone 12 mini not charging when plugged in
iPhone 12 mini not charging with MagSafe
iPhone 12 mini not charging after 80
iPhone 12 mini charging slow than expected
iPhone 12 mini overheating
'Accessory not supported' pop-up messages get displayed
If you've ever had these iPhone 12 mini Charging problems, you've come to the right place, because we'll be talking about how to troubleshoot these issues and get your battery all charged up for a day's worth of use.
What to do when your iPhone 12 mini isn't charging when plugged in
Reboot your iPhone – Often, the reason why your iPhone 12 mini isn't charging when plugged in is that there's been a simple connection hiccup. To rule out a temporary glitch as the cause, a reboot should always be the first thing you do.
Restarting your phone will kill all background services and could solve your iPhone 12 mini charging problems. A restart also refreshes your iPhone's core components, in case one of them had crashed while performing a task. To perform a reboot: go to settings > General > Shut down.
If your iPhone starts charging normally again after a reboot, then your problem is solved.
Re-seat the Lightning cable – If you plug in a cable to charge your iPhone 12 mini and your Status Bar doesn't seem to recognize that the phone is connected to power, try unplugging and plugging the cable back in again. Sometimes the electrical contacts on the Lightning cable wear out over time and they simply don't get a good bite on the Lightning connector in your device.
Let it charge for a bit – If you've plugged your iPhone 12 mini in and the screen is completely black, the battery might just be too dead to show anything, so try giving it 30 minutes to an hour to see if anything comes up on the screen after the battery has some time to collect a little juice.
Inspect the Lightning port for damage – Other times, you might have a damaged Lightning port and the Lightning cable isn't getting gripped tight enough. In this scenario, there is too much play and the contacts can't stay seated for the iPhone 12 mini to charge. You may need to contact Apple support to resolve this problem, and it usually comes from over-using your port or from being hard on it.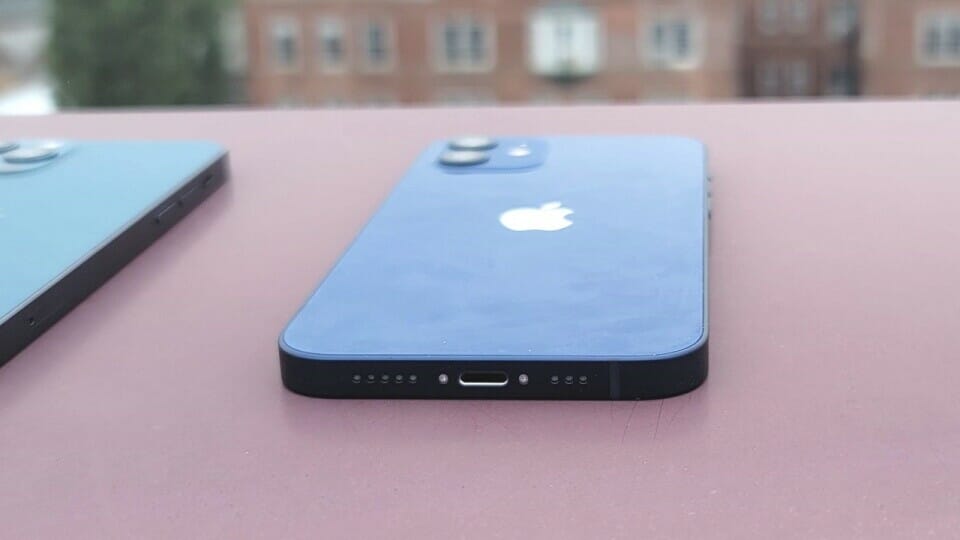 Clean the junk out of your Lightning port – Your lightning port could just be full of lint and dirt that is keeping your Lightning cable from being plugged in all the way. Try to remove the junk with a nylon or wooden toothpick (non-conductive), but don't use anything metal like a paperclip, as this could cause electronic damage in the event of electric or static discharge.
Inspect the Lightning cable for damage – Just like the port itself, the cable may have sustained damage. Apple's cables aren't exactly known for having durability built into their design. They're thin and the part of the connector where the wire meets often gets damaged. Look for signs of tears or frays in the cable.
Use a different power outlet – If charging with a power outlet, it may not be providing electricity. If charging with a USB port on your computer, the same could happen. Try a new power outlet or a new USB port.
What to do when iPhone 12 mini is not charging with MagSafe
It can be quite frustrating if your iPhone 12 mini wireless charging is not working.
There are two potential reasons for this MagSafe charging issue. The first is that it could be an issue with the case, so try taking it off and try charging your iPhone 12 mini over MagSafe directly. If that doesn't work, the issue is likely related to your iPhone 12 mini itself.
But don't panic. Fortunately, there appears to be bug with iOS 14 that disables wireless charging and can be easily fixed. All you have to do hard restart your iPhone 12 mini.
Force restart your iPhone 12 mini to fix the MagSafe charging problem! Quickly press and release the Volume Up button, followed by the Volume Down button. Next, press & hold the Side Button until you see the Apple logo on the screen. Release and be patient until the phone reboots!
When your iPhone 12 mini restarts, try charging it again — it worked for me. You should see the MagSafe animation as well as the charging icon in the upper-right corner of the display.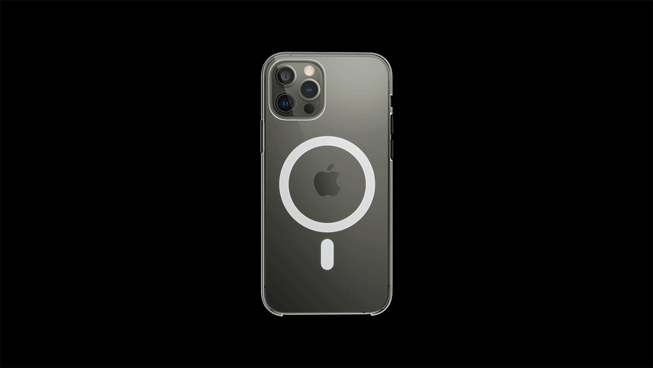 What to do if iPhone 12 mini is not charging after 80
If your iPhone 12 mini is not charging past 80%, that's because Apple introduced a new feature in iOS 13 called "Optimized Battery Charging." This feature has the software preventing or delaying your device's charging at 80% for as long as you aren't using the device.
While the Optimized Battery Charging feature is supposed to help you extend your battery's life, maybe you want to turn it off to see if your device can fully charge to 100%. Or perhaps you don't like the feature. Thankfully, turning it off is easy! Go to Settings > Battery > Battery Health. Tap the toggle for Optimized Battery Charging to OFF (gray). You'll be presented with two options for when turning Optimized Battery Charging to off: Turn Off Until Tomorrow or Turn Off (permanently). Choose which one you prefer.
See also: Optimized Battery charging not working on iPhone? Fix
You may find your iPhone 12 mini battery not charging after 80% because of the battery temperature. When you overcharge your iPhone, it may overheat, causing your iPhone battery health to drop fast. You should try moving your iPhone 12 mini to a cooler location, which would be more conducive. Avoid things like direct sunlight, rooms with poor ventilation, other appliances, and electronics, or other devices that can generate heat, if you can. If the environment is still too hot, you should try cooling it off with fans or air conditioners before attempting to charge.
See also: Your iPhone Gets Hot? Here is Why and How to fix
What to do when iPhone 12 mini is charging too slowly
In some cases, the problems charging your phone might not be with the device not charging at all, but rather with the iPhone charging too slowly. Here are some things you can try in this scenario:
Use a higher-watt power adapter – Using a low-watt power adapter like those supplied with previous iPhone models are going to make your iPhone 12 mini battery take forever to charge. Use a higher-watt power adapter like the 20W version that is sold by Apple.
Use a different USB port – On some computers, some USB ports are able to provide more power than others.
Check for cable damage – A charging cable with damage may be resulting in a slower charge. There is a certain amount of conductive metal in the cable, and when any part of that metal gets frayed, the volume efficiency is reduced and the amount of electricity that can travel through the wire is reduced, which may lead to less power getting supplied to the device.
Check for port damage – With a visual inspection, make sure that none of the contacts in the Lightning port are damaged.
Clean the charging port – Dust particles can quickly accumulate in the charging inlet and hinder your iPhone's connection to a power source. Inspect your iPhone's charging port and if you notice a buildup of dirt or other grime, clean it. You can do this easily by gently scrubbing the area with a dry cotton swab. Keep a light touch and don't go ramming anything too far into your charging outlet.
To have a better look at what's going on inside your port, use a flashlight to fully inspect the area. If you notice any foreign debris stuck inside, you can do heavier cleaning using a SIM ejector tool or a toothpick. After giving your port a good cleaning, try to charge your iPhone again.
What to do if iPhone 12 mini is not charging after water damage
Water and electrics don't mix. If your iPhone has gotten wet and you're now wondering why your iPhone 12 mini won't charge, then it's highly likely that water is the culprit.
You shouldn't charge your iPhone 12 mini at all if there's a possibility of water damage. First, you have to make sure your iPhone's internals are completely dry.
iPhone 12 mini Overheating when charging
Update – Please ensure that your iPhone is running the latest version of iOS. Also, make sure that all of your apps are up to date.
To update iOS: Head to Settings > General > Software Update. If there is an update, follow the onscreen instructions to update your device.
To update apps: Head to App Store > Today > Your Profile > Update All.
Avoid charging while using your iPhone – Do not charge while gaming (especially graphic-intensive games) or streaming.
Use the right charger – Make sure you use the original accessories to fix overheating issues on iPhone. If it is a third party charger or cable, make sure it's Apple certified.
Take off the case – Removing the case will help your iPhone to cool down quicker.
Disconnect the charging cable – Unplug the charging cable, if it is plugged in.
See also: How to fix iPhone 12 mini overheating issues
What to do when iPhone 12 mini says your accessory isn't certified
If you ever get strange pop-up alerts on your iPhone 12 mini when you attempt to charge it with the inexpensive Lightning cable you just bought from Walmart, Ebay, or Amazon, you're not alone. After all, Apple's OEM replacements are expensive, and third-party cables are cheaper.
The only problem with this is Apple has a little chip inside of the cables that the iOS device communicates with and it tells the device whether or not the cable is 'Made for iPhone' or MFi certified. If it's not, you may get these little error messages every so often, and the wording sometimes varies depending on the scenario.
Here's what you can do:
Try re-seating the Lightning cable – I've had luck simply un-plugging and plugging the cable back in again. Although I sometimes get these messages, simply dismissing them and proceeding anyway tends to work most of the time (not all the time).
Use an OEM Apple Lightning cable – If you have an OEM Lightning cable, use it instead. The pop-up is appearing because the cable isn't made by Apple and this makes Apple cranky. Avoid third-party Lightning cables and USB adapters unless you have no real choice, as they can actually cause damage to the battery.
Make sure iOS is up to date – There have been instabilities in iOS in the past where even OEM cables are not recognized as certified. Apple has helped improve the check process in later versions of iOS, so make sure your version of iOS is up to date from Settings > General > Software Update.
Reboot your iPhone – Sometimes simply rebooting your iPhone can wake the device up from its MFi hypnosis. Try this at least once if the pop-up isn't going away.
Clean your Lightning port – Sweep away any dust or debris that might be hindering communications in your Lightning port. As recommended earlier, use only a nylon or wooden toothpick, as these are non-conductive and won't short anything out.
Contact Apple Support – If the continues to have issues, and you're using an OEM Lightning cable, you can always contact Apple support and ask the Genius Bar why you are having iPhone 12 mini charging problems. They may be able to find a fault that you've missed or diagnose a hardware failure. Hopefully, your iPhone is still in warranty so you don't have to pay anything for the repair. Otherwise, you may have to pay to replace whatever component has broken.
iPhone 12 mini charging Issues Fixed!
Hopefully you've been able to resolve your iPhone 12 mini Charging problems after following some of these tips. Given how many little components are responsible for charging your iPhone's battery, charging issues have become more common, especially as phones get even thinner which need extra care and maintenance.