Ready to check out the best iPhone 15 Pro and iPhone 15 Pro Max tips and tricks? From the new smart display mode to health features, interactive widgets to a new Action Button experience, Live Voicemail to offline Apple Maps, and more, here are the top 15 iPhone 15 Pro and iPhone 15 Pro Max tips and tricks you should try out first.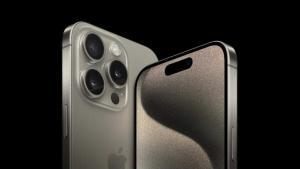 KEY POINTS
The iPhone 15 Pro and iPhone 15 Pro Max have a ton of tips and tricks that you'll want to take advantage of if you've just purchased the device.
The Action Button is among the biggest features on the iPhone 15 Pro and Pro Max.
There are plenty of iPhone 15 Pro tricks, such as deleting duplicate verification codes automatically or cross-fading between songs in Apple Music, that will work on any iPhone running iOS 17.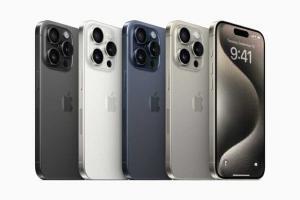 If you're upgrading from a much older iPhone model, there's going to be a bit of a learning curve when it comes to navigating your brand-new iPhone 15 Pro or iPhone 15 Pro Max.
If you just bought the the iPhone 15 Pro or Pro Max, you may be wondering what an Action Button is (that little button at the left side of your phone). If you bought any of the iPhone 15 models, you'll want to know what visual lookup is and how to use it. There are also hidden iPhone 15 Pro hacks you should know about, such as StandBy mode, which i'm using all the time and can really come in handy.
Here are the best iPhone 15 Pro and iPhone 15 Pro Max tips and tricks to get you started.
Best iPhone 15 Pro tips and tricks to try first
1. Customize Action Button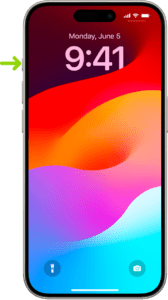 The iPhone has had a ring/silence switch since the very beginning, and the iPhone 15 Pro and iPhone 15 Pro Max finally changes that. The switch has been replaced with the Action button.
By default, just press and hold the button to toggle between ring and silence, just like the switch used to do. You'll get a haptic response and animation in the Dynamic Island. But there are a number of other modes available, too. You can set the button to launch the camera, start a voice recording, activate an accessibility feature like launching the Magnifier or flashlight, or running a Shortcut.
That last one is especially exciting, as it means you can quickly perform complex actions, or even just launch any app you want.
Should you want to take advantage of all iPhone 15 Pro Action Button tips and tricks, the Settings app is where to go. Open the app and scroll down until you find the Action Button tab.
The first thing you will notice is how different the user interface looks compared to other settings on the iPhone. There's a fancy animation of the Action Button as you swipe through the programmable functions.
Your options include Silent Mode (default), Focus, Camera, Flashlight, Voice Memo, Accessibility, Shortcut, and Translate (arriving later this year).
Apple allows you to map a specific function with the broader categories. For example, a drop-down box on the Camera slide gives you the options of Photo, Selfie, Video, Portrait, and Portrait Selfie.
2. Turn on Face ID for Private Browsing in Safari
Safari has added several new privacy settings on iOS 17: You can now choose a different search engine like [DuckDuckGo when privately browsing, automatically strip all tracking information from URLs, and securely share passwords with friends and family. And you can even lock your private browsing tabs in Safari — but you'll need to toggle this setting on before you can use it.
In Settings, go to Safari and toggle on Require Face ID to Unlock Private Browsing. That's all you need to do! If you want to test out the feature, open the Safari web browser and make your way to Private Browsing. If you attempt to browse privately, you'll be asked to use Face ID to access your private tabs.
3. Automatically delete your verification codes
This iPhone 15 Pro trick cleans up the clutter of verification codes in your text messages, and it's somewhat hidden in your settings. And oh yeah, it's not enabled by default, so it's up to you to turn it on.
In the Settings app, go to Passwords > Password Options and toggle on Clean Up Automatically. Now, when you receive authentication notifications in Messages (or even in Mail), they'll be automatically deleted from their respective applications — as long as you use the verification code with the autofill feature at the top of your keyboard. If you don't use the autofill feature, the verification code will stay in your messages or emails.
4. Enable the level in your camera
If you want to take better photos, or at least straighter photos, then this iPhone 15 Pro trick is for you. The native Camera application on your iPhone has a new, somewhat hidden feature that adds a virtual horizontal level as you snap a photo. You'll know the shot is level with the ground when it turns yellow and you feel the haptic feedback.
This feature is once again, not enabled by default, so go to Settings > Camera and toggle on Level under the _Composition_section. Now when you take a photo, you should see a broken straight line in the middle of your screen — this is the level. Adjust your phone to make it yellow, signifying that it's now level to the ground.
5. Use Apple Maps offline to navigate
You might be surprised to learn this, but you've never been able to use Apple Maps offline. Instead, you'd have to be connected to the internet, which is useless if you need to find your way back home when you're out in the wilderness or in an area with no connection. In iOS 17, you can finally download an offline map to grab directions even when you don't have service.
In Maps, tap your profile photo in the top right of the navigation window and go into Offline Maps. Depending on where you drive most, you may see a suggested map to download, along with the size of the map, in case you don't have much storage. You can also just hit Download New Map, type a city, manually adjust the map if needed and download it to your iPhone.
6. Crop your photos using the zoom feature in Photos
Cropping a screenshot or picture in the Photos app is a relatively easy process, but Apple has made it even easier on iPhone 15 Pro.
Now, when you're viewing a photo and you zoom in on it, a new Crop button will appear in the top-right. This will automatically take you into edit mode and allow you to then adjust the crop even more, or you can simply hit Done to finish the crop. You must act quick though, as the crop button appears for only a few seconds after you zoom in to a photo.
7. Use Visual Look Up to figure out laundry codes
You grab a shirt and look at the tag. It's filled with symbols that are supposed to help you figure out how to wash this specific article of clothing — maybe it can only be washed in cold water, or it might require a dry cleaning. Unfortunately, you might not know how to read these laundry symbols. But your iPhone 15 Pro can.
With this iPhone 15 Pro trick, you can now use the Visual Look Up feature, which can identify words and objects in your photos, to decipher what these laundry codes say. All you have to do is take a clear photo of your laundry symbols, go into the **Photos **app, find the image of the laundry symbols, swipe up and tap on Look Up Laundry Care. The results will show you what each of the recognized laundry symbols mean.
8. Use Crossfade for smoother transitions in Music app
If you're in charge of playing music at a friend's party or in the car, you can use an iPhone 15 Pro trick to cross-fade effect between songs in Apple Music.
In the Settings app, go to Music and toggle on Crossfade. Once the setting is enabled, you can choose how long you want the cross-fade to be: Choose between one second and 12 seconds, in second intervals. If you choose five seconds, for example, the next song in the playlist/album will begin to slowly play in the background five seconds before the current song ends.
9. Interact with certain widgets on your home screen
The widgets that live on your home screen are no longer there just for looks. Apple has brought interactive widgets to the iPhone, allowing you to control applications from your home screen, much like you would from the control center.
For now, the number of interactive widgets is limited, but if you want to add one to your home screen, press down on an empty space on your home screen to enter edit mode, tap the plus sign in the top right, and scroll through the list of widgets. A few interactive widgets available include Podcast, Home, Notes and Music.
For example, in Music you can play or pause music, while in Home, you can turn any connected devices off and on, such as a smart light bulb or a thermostat.
10. Change Siri volume and speaking rate
With iOS 17, you can change how loudly, softly, or quickly Siri speaks on your iPhone 15 Pro.
Change Siri's speaking volume on your iPhone 15 Pro
To change Siri volume on your iPhone15 Pro, just activate the assistant then say "Speak louder" or "Speak quieter."
Change Siri's speaking speed on iPhone 15 Pro
To change how quickly or slowly Siri speaks on your iPhone 15 Pro, follow the steps below:
Open the Settings app and tap Accessibility.
Tap Siri.
Slide the Speaking Rate slider toward the right for faster speech, toward the left for slower speech.
What do you think about iPhone 15 Pro? Are there any other useful but subtle tips and tricks that I missed? Let me know in the comments below.
11. Use StandBy Mode
StandBy is a new customizable Lock Screen mode in iOS 17 that activates when an ‌iPhone‌ is charging and positioned on its side. Think of it as a kind of smart display for your ‌‌iPhone‌‌ that offers fast access to different screens of glanceable information that can be viewed at a distance, when your device is charging on a kitchen, desk, or nightstand, for example.
With your iPhone 15 Pro screen locked, place it in landscape on an upright charger (the mode won't work on flat or low-angle chargers or when your screen is unlocked – and it must be charging)
iPhone StandBy will automatically appear – the feature is enabled by default.
The classic analog clock plus calendar widget on the right is the default StandBy view, swipe up on either to change them. Press and hold on either one to add or remove widgets.
On the first StandBy view, do a big swipe from right to left to change views
Press and hold on the other StandBy views to customize them.
You can tweak StandBy settings by heading to Settings > StandBy.
12. Create Your Own Contact Poster
Contact Posters allow you to customize how you're represented when you give people a call. You can use photos and emoji to personalize your Contact Poster, which appears on a person's ‌iPhone‌ when you phone them. And like the ‌iPhone‌ Lock Screen, you can match images with eye-catching typography.
But your Contact Poster doesn't just show up in calls. It's also part of your contact card in the Contacts app, giving consistency in the places where you communicate and share. The following steps show you how it's done:
Open the Contacts app and tap on your own name.
Tap the Contact Photo & Poster option.
Tap Edit, then tap Customize.
Tap Poster.
Use the buttons at the bottom of the screen to take a photo, choose a photo you want to use from your library, pick a Memoji, or add a simple Monogram of your initials.
To go along with your chosen image, you can optionally customize the font size, style, and color. (Note that you cannot change your name from this interface – that needs to be done by changing your contact info.)
Swipe across the poster to preview a selection of filters, including black and white, duotone, and color wash in the color of your choice.
When you're ready, tap Done to preview what a person sees when you call them. If you're happy with the look, tap Continue.
Now you can opt to edit the crop of your Contact Photo, choose a different photo to use, or Skip this step.
13. Don't read articles — listen to them
If you're a fan of podcasts, you'll probably enjoy a hidden iPhone 15 Pro trick that lets you ask Siri to read news articles, informational sites or anything else in Safari out loud, meaning all you have to do is listen.
One way to get Siri to read the selected article to you is to hold your iPhone's side button which will activate Siri. Then say "Read this to me." Alternatively, simply say "Siri, read this to me," hands-free. (In iOS 17, you don't even have to prefix a command with "Hey" to invoke Siri any more.)
Siri will then begin reading the article to you out loud, and a media player panel will appear in the upper section of the screen, allowing you to rewind, fast-forward, adjust the volume, and even AirPlay the spoken audio to another device.
Another way to get Siri talking is to tap the Aa icon in the address bar, then choose the Listen to Page option in the pop-up menu. Siri will immediately begin reading the page to you.
The only difference with this method is that, unless you lock your device while Siri is reading, you won't see a media control panel on the screen. If the article is still open in Safari, you can stop Siri reading it by tapping the Pause Listening option that replaces the "Listen to Page" option in the Aa pop-up menu.
14. Set multiple timers
Yes, for the first time ever, you can set multiple timers to run at the same time on an iPhone. Just start a timer in the Clock app as before, and then tap the sign at the top right to add a new one. You can label each timer so that you don't get confused as to what they're counting down to, just as you can with various alarms.
15. Live voicemail
For those who'd rather text than call, this iPhone 15 Pro trick is for you. Live Voicemail makes it easy to know if you'd like to pick up a call while someone is leaving a message without having to call them back.
The Live Voicemail feature is turned on by default on iPhone 15 Pro.
When you receive a call and let it go or send it to voicemail, you'll see the phone and recording icon in the Dynamic Island or at the top of your iPhone
Tap the phone icon to jump to the Live Voicemail transcription
Now you can block the caller, answer the call, or let them finish leaving a voicemail – and you can swipe up from the bottom to leave Live Voicemail at any time..