Are you in a dilemma of asking yourself if you should or should not buy an Apple TV? The answer is yes, you should. The Market is huge and very competitive with various brands from different companies. But Apple TV is exceptional, it can do a lot that your other TV can't do or perform better than any other TV. Here's a look at some of the top benefits of Apple TV.
Apple TV 4K and Apple TV HD can be plugged into your TV and your favourite live shows or apps like Netflix, Amazon prime video and many more other Apps will stream. But if you have a smart TV, the operating system tvOS will be able to operate on your Apple TV. Checked out some of the top benefits of Apple TV below.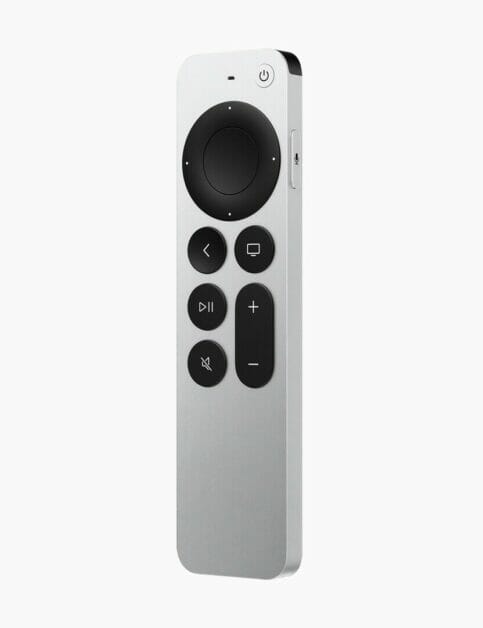 Advantages of Apple TV
Here are some of the main benefits of Apple TV in 2023:
1. Apple TV has a great remote – the Siri Remote
One great benefit of having the Apple TV is that the remote control comes integrated with Siri. You can use your voice to find anything you want to watch on your Apple TV. Siri Remote brings precise control on your Apple TV. It is all touch enabled clickpad with gesture support. With just a single click, it will take you to TV shows and movies, while a swipe will move you through a long list of contents. Also you can fast forward or rewind through your movies and shows with a swipe across your Remote.
Siri Remote second generation is compatible with both first and second generation Apple TV 4K and Apple TV HD.
2. The Smart Home Advantage
Another advantage of Apple TV is that you can easily have a smart home. A smart home allows you to organise, control and manage multiple accessories on your home with remote or with the help of Siri at the same time.
With HomeApp in your Apple TV, you can control your smart home from anywhere you are. Imagine, you are on your way home from work and the climate is a bit chilly. All you need to do is to open Siri on your iPhone and command it to heat up your room. Apple TV being always on in your home will take the command and your room will start to warm up before you arrive.
3. Screen mirroring with AirPlay
Apple TV allows you to see your TV as a second display. Screen mirroring allows you to view streaming Apps or any other Apps on your Apple device in your TV screen. You can stream your iPhone, iPad or MacBook with AirPlay.
You can be watching an interesting clip or a movie on your Apple device, and you need to share it with your family members or your friends. You will just need to screen your Apple device with your Apple TV for everyone to see on the screen. For screen mirroring to occur, your Apple TV and your Apple device should be connected to the same Wi-Fi or wired network.
4. Apple TV supports a huge range of Apps
Another great Apple TV 4K and Apple TV HD benefits is that you can download an array of apps. If you like watching movies you can download apps like Netflix or Amazon prime video. Further, you can subscribe to Hulu and many more other Apps. The games lovers can download ESPN to enjoy football and many other games.
The Apple TV also comes with the in build Apps. Like photos which you can use to browse through pictures, Apple music to watch or listen to music. Also with Apple TV you can enjoy thousands of live channels or TV shows through subscription.
5. The multi user experience
Apple TV saves one profile based on personal preference. You can be a family of many people, those who like to watch action series, horror movies, Apple music or animation and cartoons for children. Thus everyone has a different taste from the other. Apple TV with time is able to detect everyone's taste and will be able to switch between profiles and offer personalised experience based on one's personal preferences.
6. Fabulous screensavers
When your Apple TV is idle or it's not in use for some minutes, it displays some screen savers. The screen savers are Aerial and are displayed on your screen through beautiful slow motion videos of places and things around the world.
Aerial videos on the Screen savers can be downloaded on your Apple TV at your own interest and control how your TV looks when it's not in use. Also you can view information about the location shown on the TV screen and change to as many locations as you desire.
7. Access to Apple TV Plus
One of the Apple TV benefits is access to Apple TV Plus. Apple TV is a streaming service that features Apple's originals like series, dramas, documentaries, kids entertainments and many more. You can ultimately experience the Apple TV with Apple 4K HDY and Dolby Atmos sounds.
You can get different offers depending on which choice you choose on the subscription of your Apple TV . Although Apple gives you a free three months offer for your Apple TV if you purchase an Apple device, you need to subscribe monthly for you to enjoy your Apple TV . You can share your Apple TV subscription with upto five family members.
8. Apple TV is portable
You may not think of portability as a major benefit of Apple TV. However, it's quite a point to note when you own one. You can be travelling or camping and you need some entertainment with you. Apple TV 4K or Apple TV HB box with 32GB storage space or more is easy to carry anywhere you want to go. You can connect with Wi-Fi or wired networks to download apps or view live shows on your Apple TV anywhere you are.
9. Connect to your AirPods
Another benefit of Apple TV is that you can connect it to your AirPods, AirPods Pro or AirPods Max and listen to your TV privately. If your AirPods share the same Apple ID with your Apple TV, they will connect automatically. Or you can hold the Play button on your remote and a drop down will let you connect with the Apple TV.
10. Easy to set up
Apple has made it easy to set up their device. Every device comes with understandable steps to follow step by step until the set up is complete. In addition, the Apple support is always there to guide you though the full process. Apple TV is not exceptional, you will have the instructions to follow to connect your Apple TV and even how to connect with other Apple Devices.
Advantages of Apple TV. Now you know
From supporting a wide range variety of Apps, connectivity with AirPods, fabulous screensavers and many more advantages discussed above. The Apple TV is worth buying.
See also: 16 Amazing Apple TV Tips and Tricks You Need to Know